Hardware for Loyverse POS
Tested and recommended for using
POS printers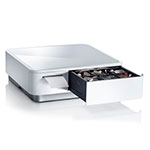 Star mPOP
The Star mPOP is a combined Bluetooth POS receipt printer and cash drawer.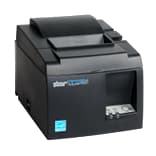 Star TSP143IIIU
Enables reliable USB communication and simultaneous charging with an iPad or an iPhone.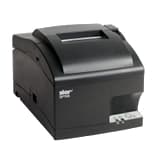 Star SP742
Built to work in environments where heat and humidity can erode the type on the kitchen order.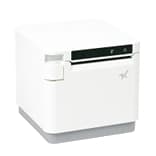 Star mC-Print3™
Offers exceptional functionality with up to 5 interfaces including Star CloudPRNT.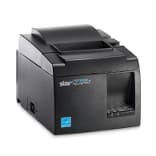 Star TSP143IIILAN
Monochrome printer with a speed of 250mm/s. It offers a small form factor for any sized counter-space.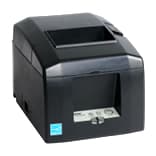 Star TSP654IIBl
Offers superior printing capabilities including print speeds of 300mm per second; print output of 203dpi.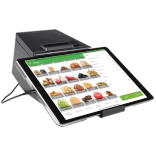 Epson TM-m30II-SL
All-in-one POS solution that's comprised of the TM-m30II and a tablet stand in one stylish, space-saving unit.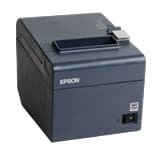 Epson TM-T20II
Energy Star-qualified printer. A great tool for small retail stores, hospitality venues and grocery stores.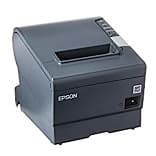 Epson TM-T88IV
Ideal for all retail environments. It can also be wall mounted using an optional bracket to further save space.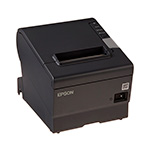 Epson TM-T88V
It has multiple ease-of-use features, dual interfaces and print options that reduce paper usage up to 30%.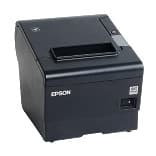 Epson TM-T88VI-i
Offering fast print speeds and high reliability, with advanced features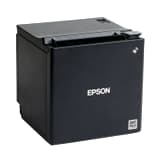 Epson TM-m30
Available in both black and white, its very small footprint makes it ideal for customers with limited counter space.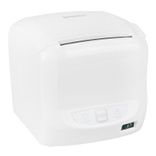 Sam4s GIANT-100D
Distinctive in its very small size. Incorporates user friendly features such as anti-jam technology.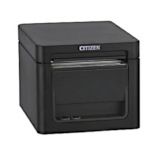 Citizen CT-E651ET
Stylish, high-performance 3-inch receipt printer. A model that combines design and practicality.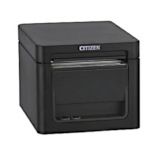 Citizen CT-E651BT
Stylish, high-performance 3-inch receipt printer. A model that combines design and practicality.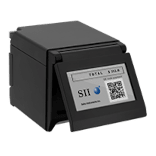 Seiko RP-F10 LAN
Compact and ultra-light to fit into any tiny space, and the water proof design will be perfect as a kitchen printer.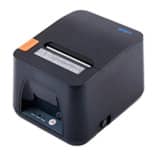 SPRT SP-POS890
High speed receipt printer with auto cutter. 58mm and 80mm paper width support. Sound and light alarm.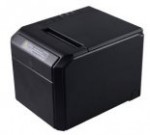 GP-U80300I
Features include receipt misprint support and various print width choices.
GP-58130IIC
Supports up to 9 barcode types, with a 150km mechanism lifespan and effective printer status monitoring.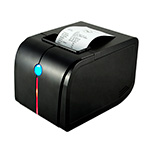 GP-L80250II
It's 100Mbps ethernet port offers speedy connection for a device compatible with ESC/POS command set.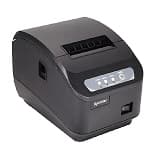 Xprinter XP-Q200
Offers high-contrast generation capability which deliver clear crisp lines for picture-perfect quality.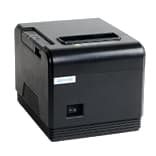 XPrinter XP-Q800
Provides reliable quality at a low price. With LAN interface and Epson ESC/POS commands compatibility.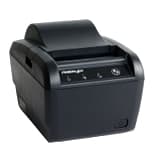 Posiflex Aura 6900
Has many features such as QR code and PDF417 printing support, multiple cash draw control and an kitchen bell function.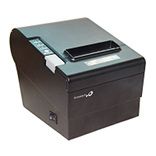 Bematech LR2000
Thermal printer optimizes the checkout process and helps accelerate transactions at the POS in retail environment.
Mobile printers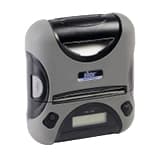 Star SM-T300i
Portable mobile Bluetooth thermal receipt printer. It has reliable and quick print speed of 75mm per second.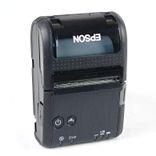 Epson TM-P20
Smallest, lightest mobile receipt printer ideal for retail staff and anyone who needs receipt printing on the go.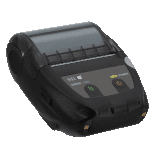 Seiko MP-B20
Compact and ultra-lightweight 2" mobile printer has a rugged, drop-resistant design.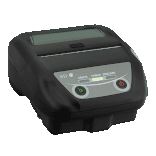 Seiko MP-B30
This 3" printer works reliably even in harsh environmental conditions. It has an IP54 protection rate.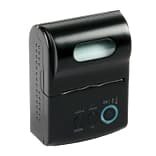 EastRoyce ER-58A
Wireless mobile printer, popular both indoor and outdoor, and many businesses are adopting them as well.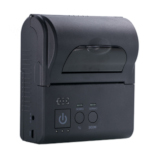 EastRoyce ER-80WF
Designed with 32bit ARM processor, it can print image (large datas) at high speed and high quality.
Label printers
Connect label printers to your PC or Mac®, and you're ready to print labels directly from Loyverse Back Office.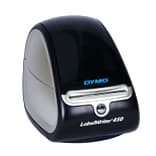 Dymo LabelWriter® 450
Printer's compact design makes it easy to add, and is an attractive addition to any modern workspace.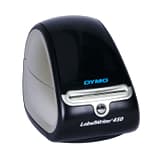 Dymo LabelWriter® 450 Turbo
It can print up to 71 addresses, shipping labels, file folders and barcode labels per minute.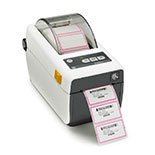 Zebra ZD410
Designed for the smallest of workspaces, easy to use, maximizing printer uptime.
Barcode Scanners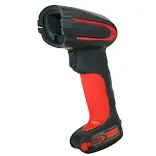 Honeywell Granit 1910i
The industrial-grade area-imaging scanner is designed for the varied demands that exist in harsh working environments.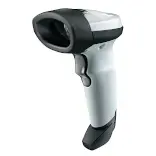 Zebra DS2208
Corded Handheld 1D/2D Imager Barcode Scanner.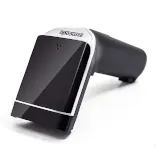 Symcode 1D USB Barcode Reader
Easy to use laser barcode scanner for shops and warehouse operations.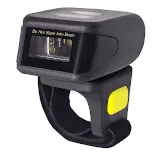 Symcode 2D Bluetooth Ring
This mini 2d barcode scanner allows you to wear it on your finger.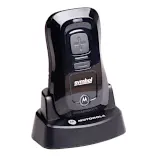 Motorola CS3070
The tiny device fits in a pocket. Can be utilized in standalone mode for the batch scanning of bar codes.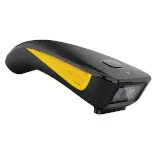 Netum C750
Barcode Scanner, Compatible with Bluetooth and USB and also can work through a 2.4GHz USB Wireless adapter.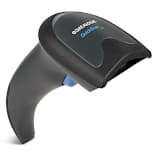 Datalogic QuickScan Lite QW2100
Small, lightweight and its ergonomic design is comfortable to use during daily operations.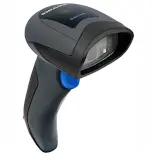 Datalogic QuickScan QBT2131
Capable of reading loyalty cards and bar codes from a mobile phone screen.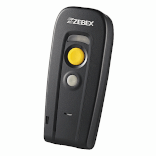 Zebex Z-3250
The compact scanner offers a wide scanning range and wireless communication technology for easy handling of any applications.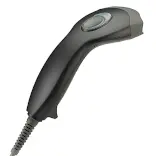 Zebex Z-3100
Middle-range handheld scanner with a fast scan rate decodes the majority of 1D barcodes as well as GS1 DataBar.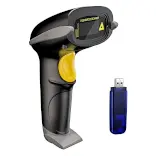 Nadamoo Bur3003 Wireless
Cordless 1D Laser Automatic Barcode Reader. 2600mAh Large Battery, full charge allows 30 working days.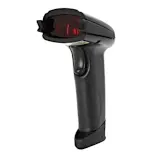 TaoTronics 2-in-1
Connect wirelessly via Bluetooth or mini receiver for added mobility, or benefit from a stable, wired connection.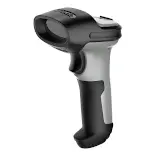 Inaateck BCST-70
Wireless Barcode Scanner. Read various 1D and 2D barcodes on screen and paper.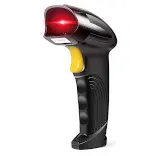 Basecent
Quick Laser Barcode Scanner Reader for all barcodes. Support cord and cordless scanning with a 2.4GHz mini USB receiver.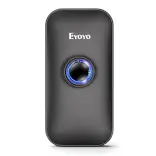 Eyoyo Mini 1D
The best choice for portable use. Especially for bookstores, sales shops, warehouses, etc.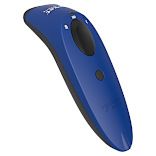 SocketScan S700
Has a light-weight, ergonomic structure, and a long-lasting battery to withstand entire work days.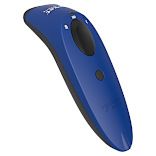 SocketScan S740
Universal barcode scanner, scans either 1D or 2D barcodes on paper or screen.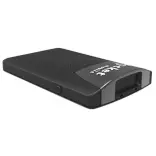 SocketScan S800
A 1D imager barcode scanner is small, thin, and easy to use; the scanner is optimized for attaching to mobile devices, enabling one-handed operation.
Cash Drawers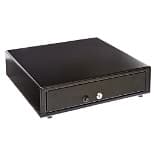 Vasario Series Cash Drawers
Heavy duty printer-driven cash drawers. Has multiple functions.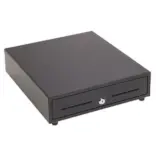 MMF-VAL1313E-04 VAL-U Line
4 bill / 5 coin till, universal printer-driven, 24V, 2 keys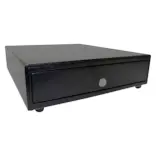 Star Micronics CD4-1416
4 bill / 5 coin series mini cash drawer with 2 media slots and included cable.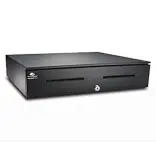 APG Series 4000
The ultimate heavy duty industrial-grade cash drawer.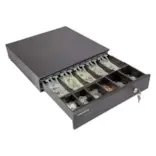 Volcora
16'' Drawer 5 Bill / 6 Coin Tray, Auto-open, Removable Coin Compartment.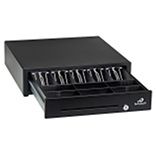 Bematech CD415
Highly reliable cash drawer for retail and hospitality environments.
Android POS terminals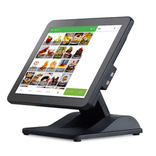 P2 Plus V190-A
Bezel-Free 15" 4:3 300~350 nits screen with PCAP touch. Compatible with Android 8.1. USB/Ethernet/Bluetooth interface.
Card readers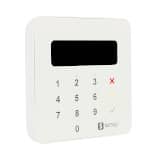 SumUp
Supported countries
Available in USA, Finland, Latvia, Norway, Slovenia, Slovakia, Czech Rep., Hungary, Belgium, Brazil, Chile, Spain, Ireland, Italy, Netherlands, Austria, Portugal, Poland, Switzerland, Sweden, Great Britain.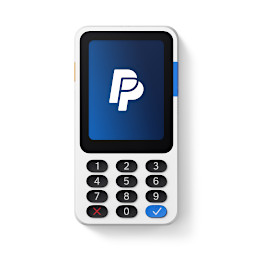 PayPal Zettle
Supported countries
Available in USA, Brazil, Denmark, Finland, Great Britain, Italy, Mexico, Norway, Spain, Sweden, Netherlands.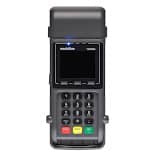 Tyro
Supported countries
Available in Australia only.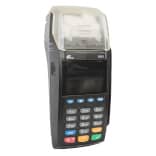 Smartpay
SmartPay S800 (New Zealand)
SmartPay S920 (New Zealand)
SmartPay D210e (Australia)
Supported countries
Available in New Zealand and Australia.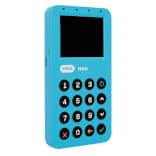 Yoco
YOCO PRO
YOCO-GO
YOCO-Neo
Supported countries
Available in South Africa only.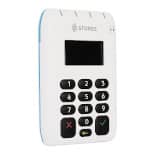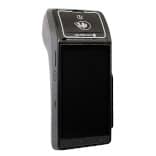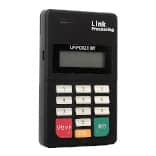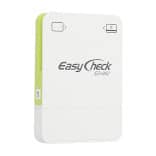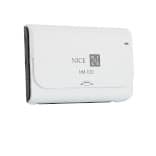 NICE
Сhecurity MSM-2000BLE
NICE NM-100
Tablet Stands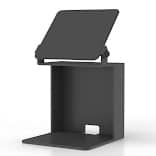 BOXaPOS small printer stand
Spacing for a compact printer. At the rear, a payment holder or extra display can be put. Fits all tablets.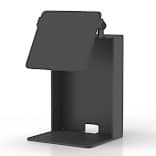 BOXaPOS tall printer stand
Spacing for a large printer. At the rear, a payment holder or extra display can be put. Fits all tablets.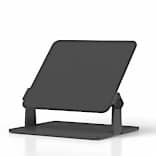 BOXaPOS flat tablet stand
Bezel freeholder with adjustable angle and micro-suction technology. Fits all tablets. Compact ground surface with feet.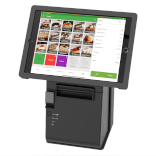 BOXaPOS TSI102
Tall printer stand T20 for iPad 10.2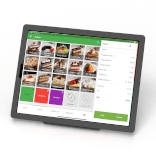 BOXaPOS FSI129P
Flat stand for iPad 12.9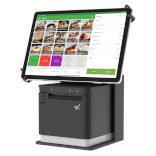 BOXaPOS SUC
Small tablet mC-Print3 clamp for Android tablet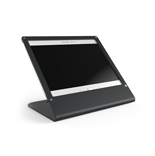 Heckler Windfall Stand
Secure a Galaxy Tab 3 10.1'' or Galaxy Tab 4 10.1'' tablet with elegance and class. For Galaxy Tab 3 and 4 10.1''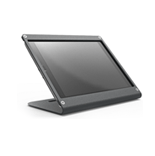 Heckler Windfall Stand
Secure your Galaxy Tab A 9.7'' with elegance and class. For Galaxy Tab A 9.7''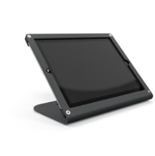 Heckler Windfall Stand
The stand combines svelte esthetics with sturdy and secure construction. For iPad Air 1 and 2
Heckler Windfall Stand
Featuring powdercoated steel that's both strong and elegant. For iPad Pro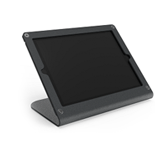 Heckler Windfall Stand
It's easy to carry from one place to another. So feel free to tuck it under the counter between uses. For iPad Mini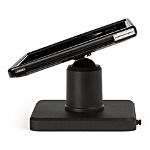 Kensington SecureBack™ Payments
Swivels 360 degree for improved user and customer engagement. For 9.7" iPad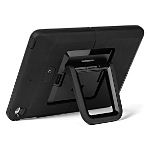 Kensington Adjustable Kickstand
Makes typing and viewing easier for customers. Provides 180 degree of adjustability. For SecureBack™ Enclosures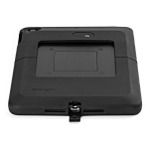 Kensington SecureBack™ Rugged Case
Protecting the corners and back from drops and bumps. For 9.7" iPad