Multi-store Loyverse POS
Expand your business with ease just by adding new outlets whenever you need it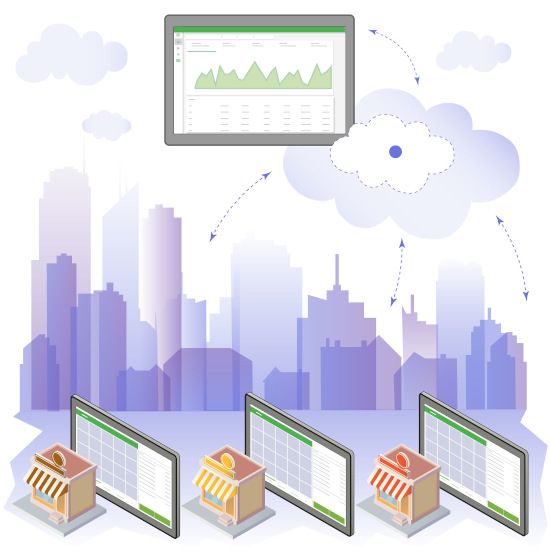 Growth
Continuously grow to a powerful chain by analyzing and multiplying the best practices for each outlet
Scale your business by adding all necessary outlets in just one click
Easy start from one store, coffee shop or restaurant and expand to several ones
Keep growing from several outlets to hundreds
Continuously polish your business operations and logistics based on the consolidated sales analytic of your chain
Inventory management
Manage your inventory for all stores from one place
Add your items to all your outlets with importing functionality
Track your inventory for all the outlets and order them with Purchase orders
Transfer items between stores
Set different prices to different stores to find the best pricing strategy
Read more about Advanced inventory
Employees
Track the employees' performance across all of your chain stores
Set up the access of your workers only to certain stores and needed functionality
Check the employee performance and reward them accordingly
Control the working hours of your employees and use this data to pay them
Find out the busiest hours across all stores and manage to cover them by needed human resources
Read more about Employee management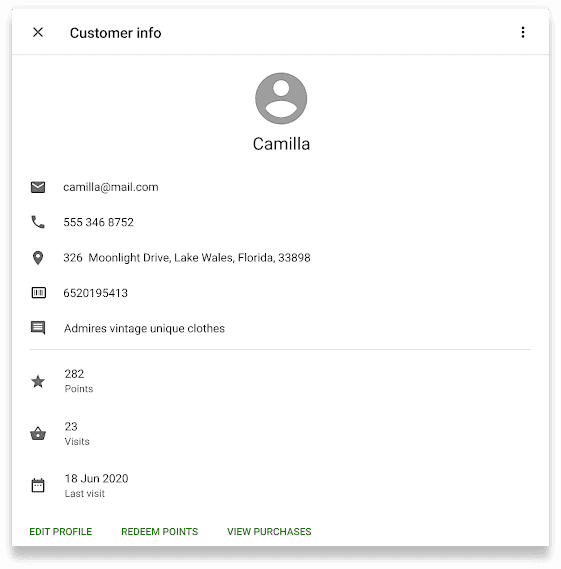 Customer care
Manage a consolidated customer base from all of your outlets in one place
Use the same rewarding system across all of your chain stores
Reward regular purchasing customers from any locations
See purchase history of your customers to know them better
Add new customers with one click from any POS or from the Back Office
Reporting
Check all essential performance indicators of your chan stores in real-time and make balanced decisions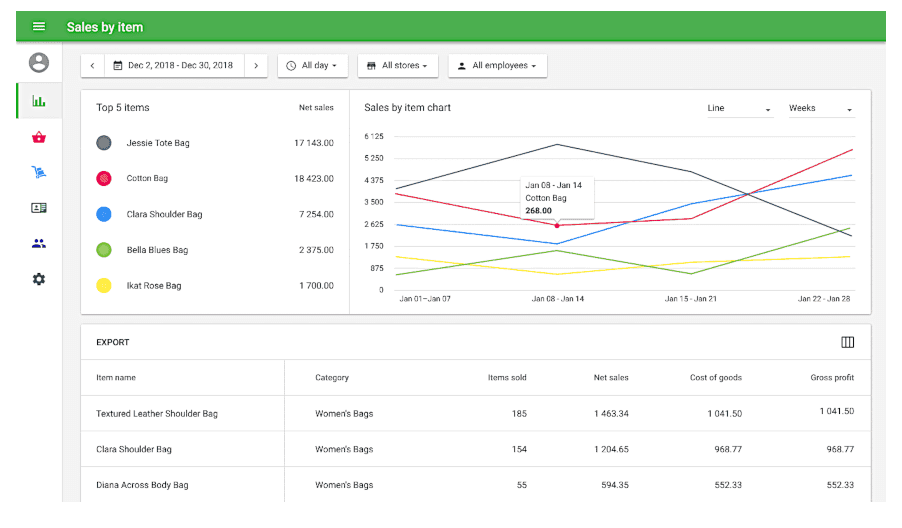 Get an overview of the entire operations across all of your outlets
Compare the performance of your outlets and set benchmarks of growth for each of your chain stores
Check the important parameters in different stores, such as gross sales, net sales, gross profit, and many more
See the best selling products and expend your product line with the most selling items
Learn how to use Loyverse POS system with pleasure
 

Live Chat support 24/7

The team of our experts is always ready to help you to operate the system directly on the spot in the POS and Back Office.

 

Help Center

A comprehensive set of step-by-step guides in 17 languages with video tutorials.

 

Loyverse Town

A community for users of Loyverse products. For sharing experience and tips on using the system and other topics for business development.
Testimonials
It has proved to be a very helpful tool supporting our transformation from a mid-size coffee shop to a two-story restaurant. Loyverse has improved dining room to kitchen communication by reducing lag and increasing accuracy, as well as providing great Back office tools for management such as instant feedback on popular items and busiest hours.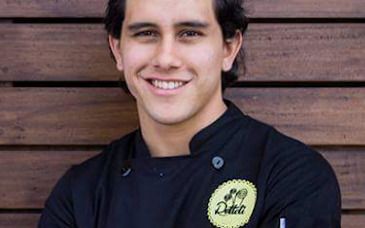 One of the reasons I decided to use Loyverse was its practicality, it feels very easy to use. I implemented it for my restaurant and I love it! All the features that Loyverse offers are enough to fulfill my needs. I often use sales analytics, it helps me to better understand my daily, monthly or annual sales. From inventory to customer loyalty, its simplicity to use it in different devices Bluetooth and wi-fi, this makes Loyverse one of the most competitive systems available, and what makes it even more special is that many of its features are free. It's been almost a year since I used it and I don't regret it, I highly recommend it.
Loyverse POS not only is compatible with the card payment solution SumUp, but it also works perfectly with the Star mPOP, a cash drawer combined with a receipt printer. Moreover, Loyverse is a user-friendly solution that allows us to manage stock in a very effective way and to have a clear vision of the business benefits. I have definitely no regrets about choosing Loyverse.
Download Loyverse POS App
For iPhone, iPad, Android smartphone or tablet
Frequently asked questions