Smooth-running of sales with integrated payments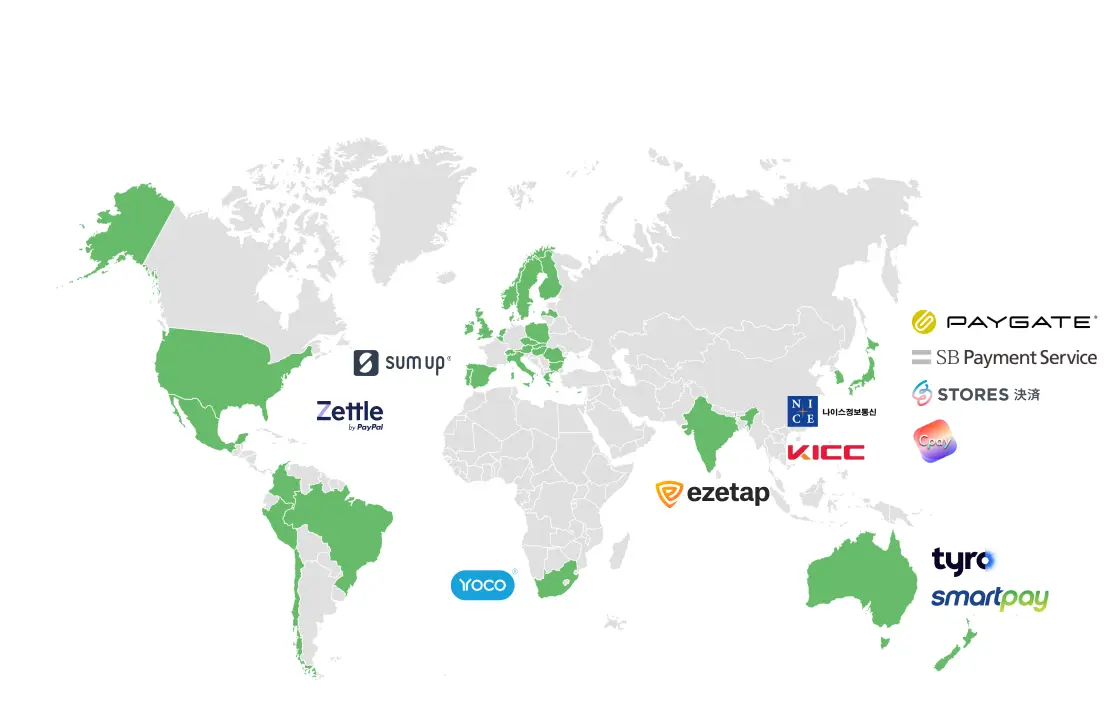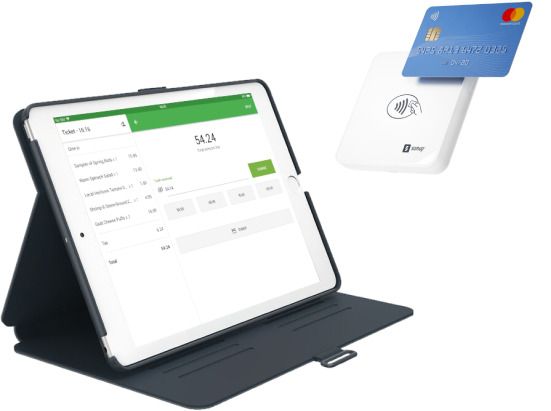 Integrated payments
Accept all major credit & debit cards and the contactless payment methods.
Our affordable integrated payments help you create that seamless payment experience for your customers.
Loyverse integrates with EMV-certified terminals, allowing you to accept chip cards and protect yourself from fraud.
Loyverse POS sends the total amount of purchase straight to your payment terminal, so cashiers won't have to enter it manually. It means no double entry and fewer errors.
Save your time with automatic reconciliation at the end of the day, and sales reports that are broken down by payment types.
With our integrated payment partners, you get the most competitive rates, reliable equipment, and superb customer service.
Choose which payment solution is the best for you.
Americas
USA
SumUp
Worldpay
Zettle
Europe
United Kingdom
Zettle
SumUp
Asia Pasific
Australia
Smartpay
SumUp
Tyro
Japan
STORES Payment
PAYGATE
Softbank
CpayPro
Download Loyverse POS App
For iPhone, iPad, Android smartphone or tablet
Frequently asked questions
Can Loyverse POS process card payments?
Loyverse is not a card payment processor. To process card payments with Loyverse, you need to use a card processing terminal issued by other companies.
Can I use my payment processing system with Loyverse?
Yes, you can use any payment system with Loyverse. Check if your payment system is in the list of integrated payments. If not, you can still use it. In the final stage of the sale transaction, Loyverse POS gives you the option to select payment type either in card or cash. Then, into the card terminal, you need to enter the amount of sales manually and process the payment. Lastly, process it on the Loyverse POS by tapping the 'Card' button. You can read details here:
How to Work with Credit Card Payments
How to find out which payment system is integrated with Loyverse?
There is a list of integrated payment processors with Loyverse. When checking this list, note that there are differences in the list of integrated payment systems for Android and iOS devices. Also, integration may work only for certain countries. Check if your country is on the list.
Can I use several different payment processing terminals with Loyverse?
Yes, you can set up several
payment types
, and during the sales process, you can select an appropriate one.
How to integrate a payment processor with Loyverse?
If you want to integrate any payment processor, you can send the
feature requests
in the Loyverse Town community. Loyverse develops the integration with payment systems which potentially provides benefits to a larger audience. We continuously add new payment processors. But the integration of a payment system is not an easy task and requires a significant amount of time to be invested.