Sync AbanteCart products, categories and export customers with Loyverse.
About
AbanteCart is a free eCommerce application that is designed, built and supported by experienced enthusiasts who are passionate about their work and contributions to the project.
Key Features
AbanteCart is an open source eCommerce solution for small and midsize businesses that helps users build online stores to sell products and services. Key features include responsive storefront, catalog management, a discount coupons system, multi-store management, a shopping cart feature, channel management and SEO management, powerful control panel and more.
AbanteCart lets users configure the categories and products that appear on their site with help of flexible media manager. Multi-store capabilities allow users to manage multiple stores from a single platform.
How integration works
Connect AbanteCart to Loyverse to keep your business running smoothly. Sync products and categories with Loyverse.
- The Loyverse AbanteCart extension allows you to execute the following actions:
- Export products with SKUs, inventory, categories from AbanteCart to Loyverse (Before uploading make sure product and product options values have unique SKUs).
- Export customers from AbanteCart to Loyverse.
- Update from POS (sync) products and inventory manually (Only products with AbanteCart origin will sync back from Loyverse back to your AbanteCart when you click the Download Products button)
- Update from POS (sync) orders manually (Only orders that include only AbanteCart origin products.)
- Cron Command For Sync with Loyverse
AbanteCart Version: 1.3.2 or greater is required.
Screenshots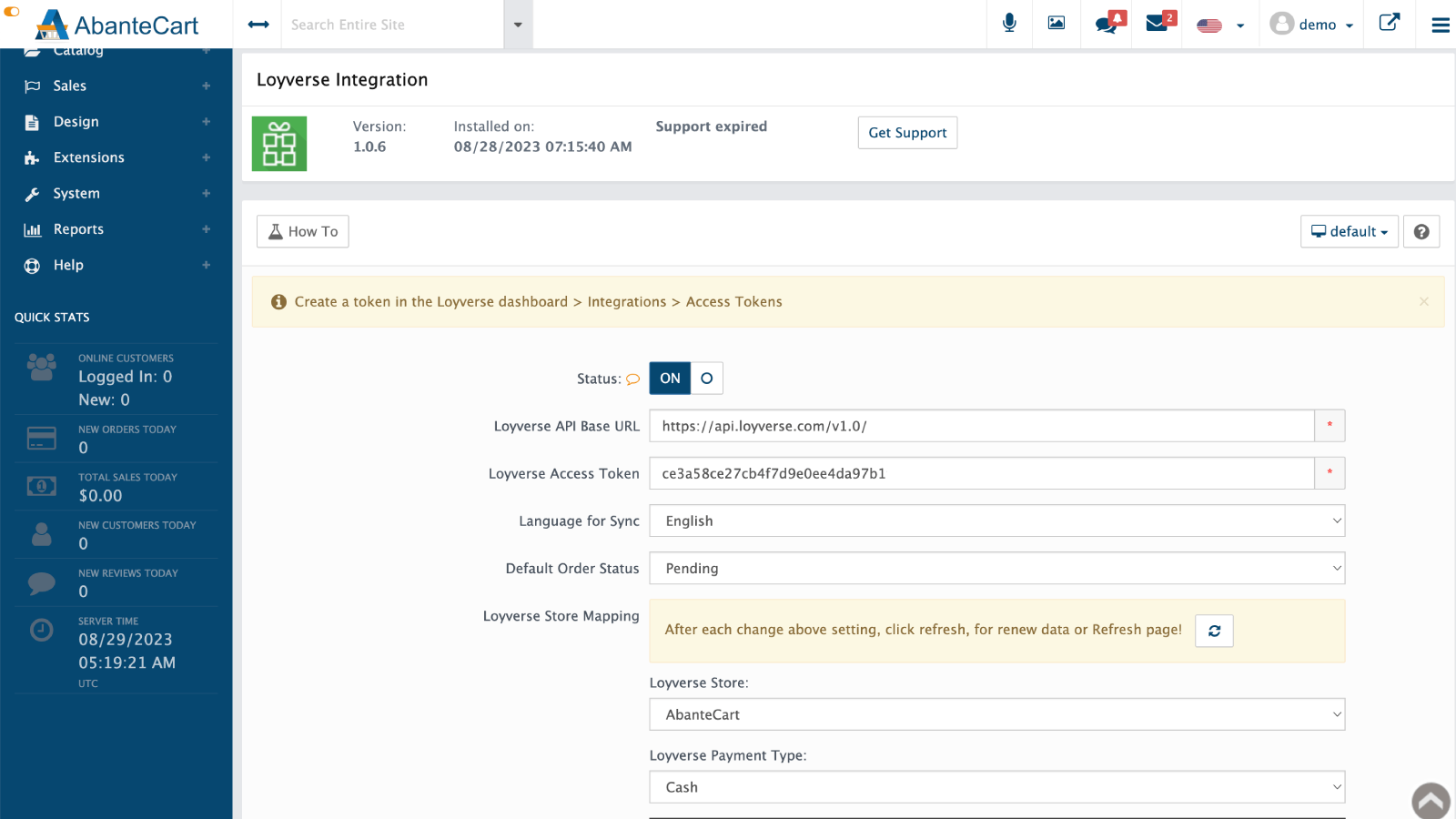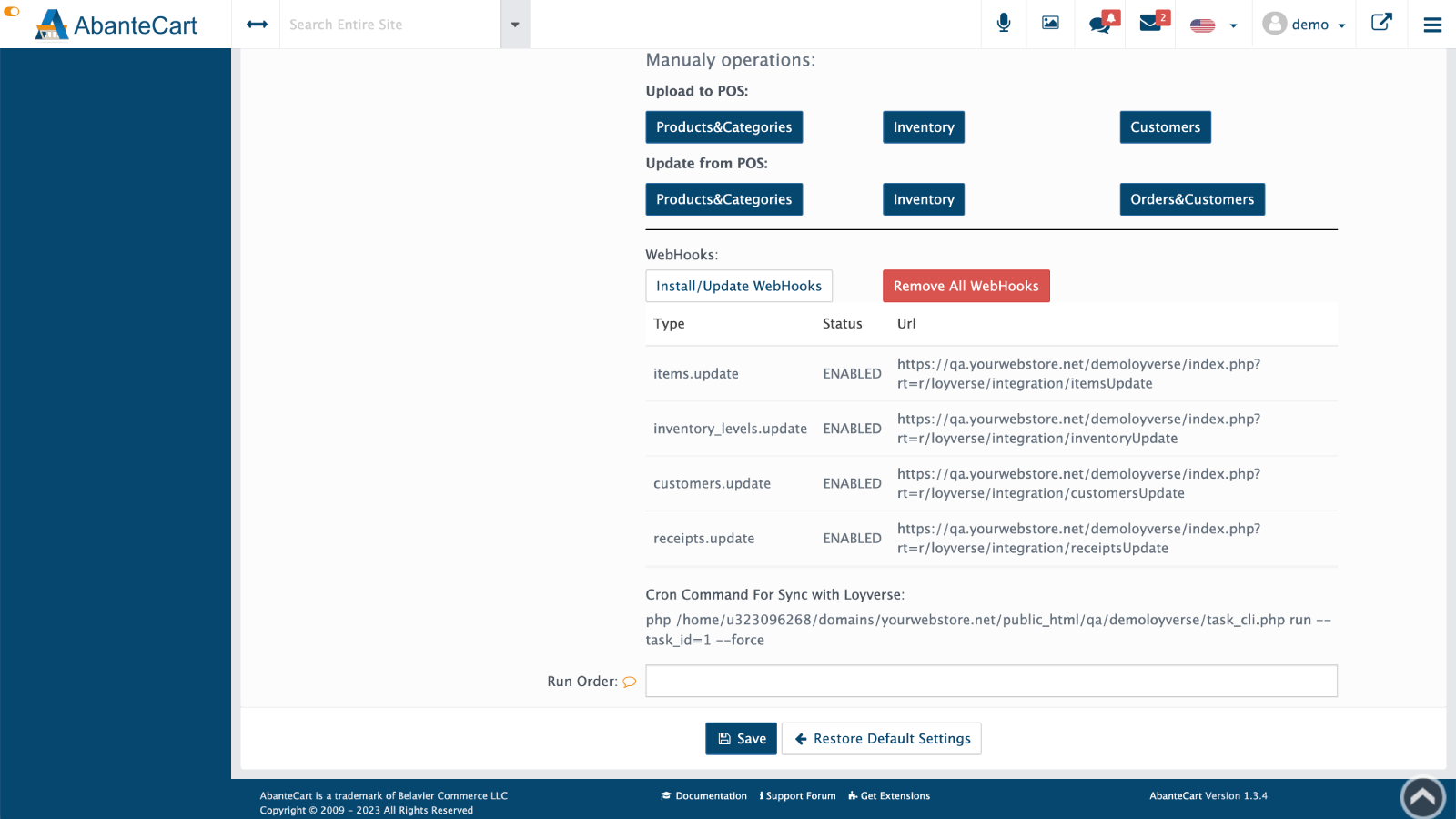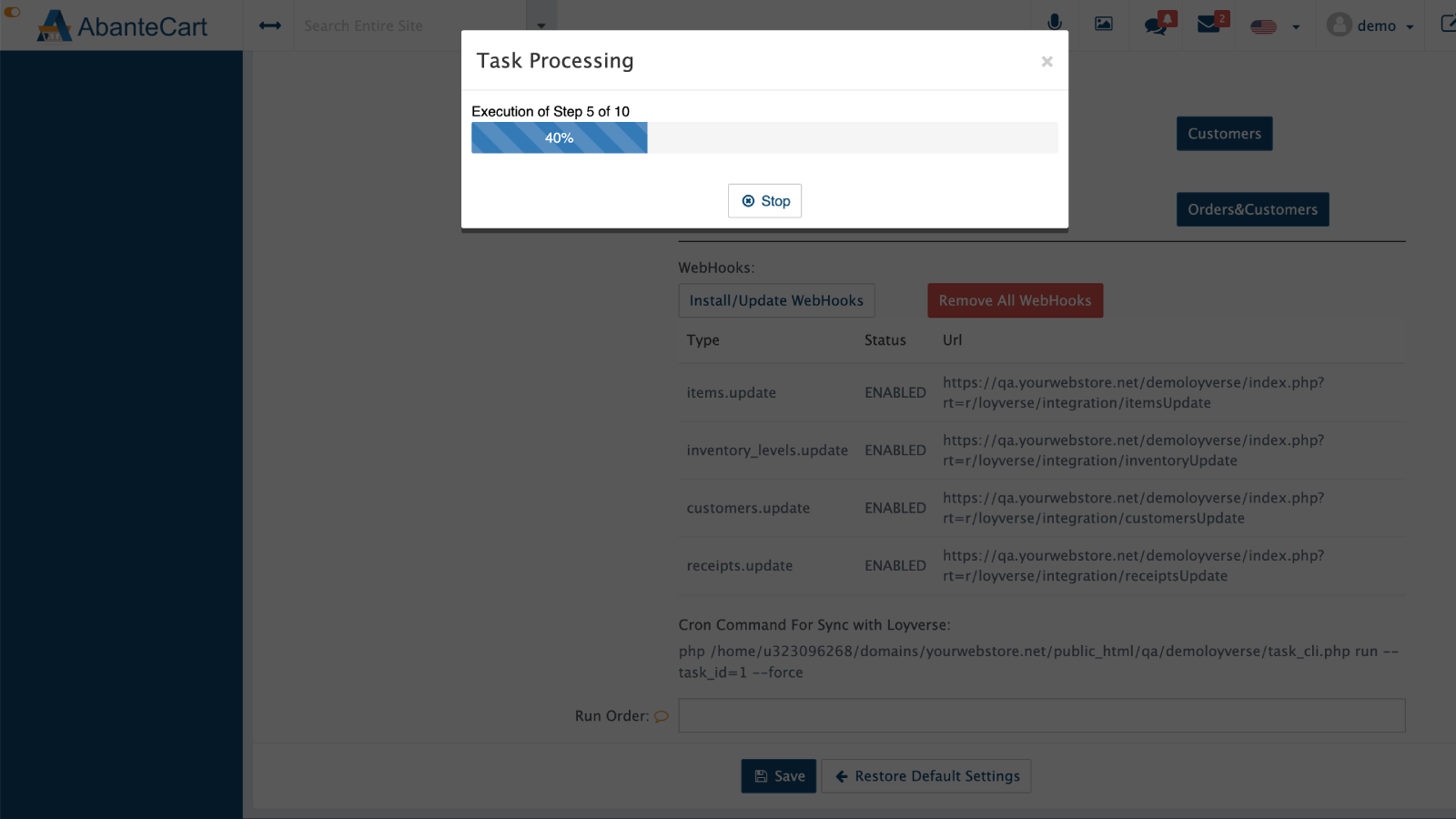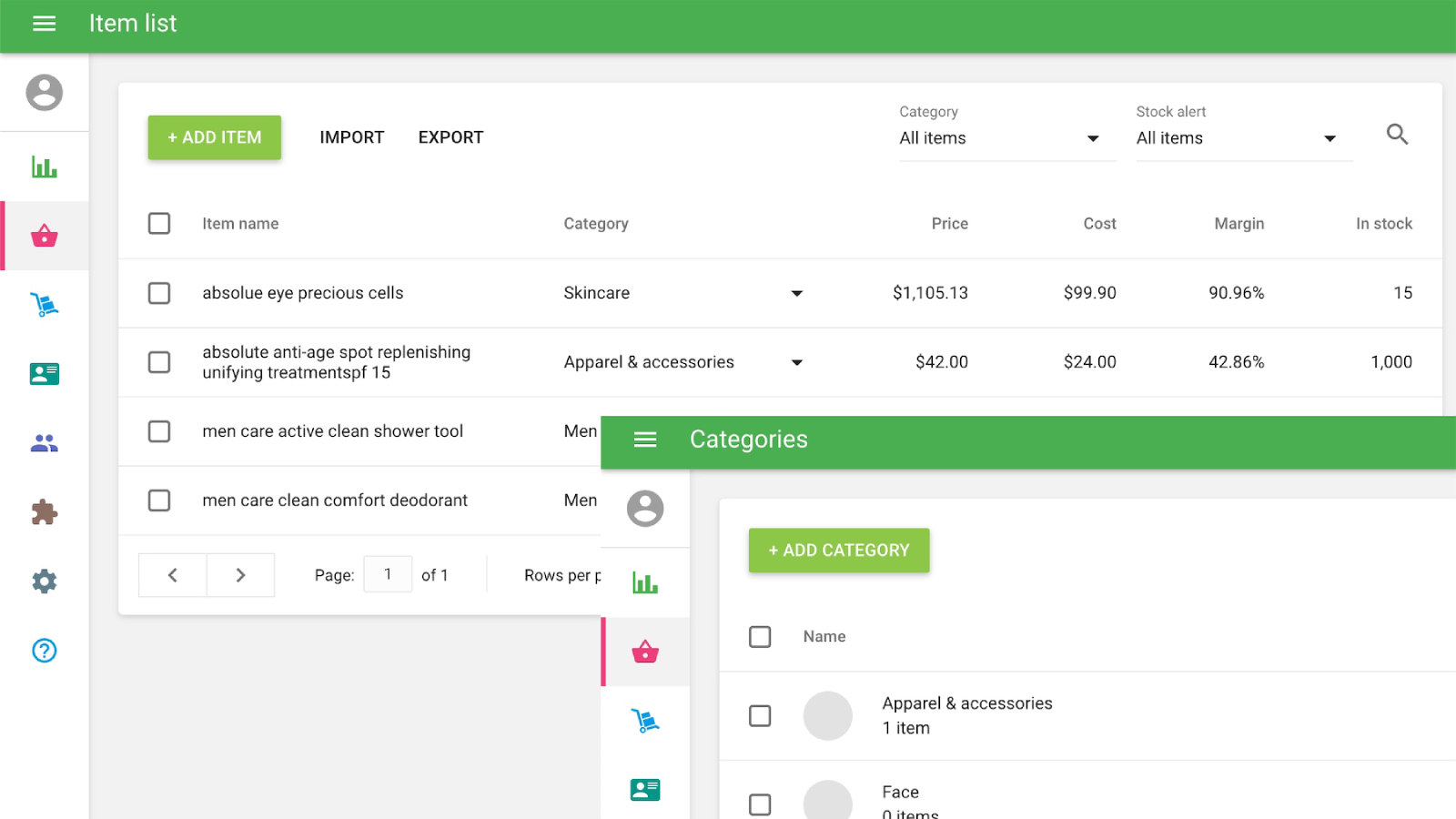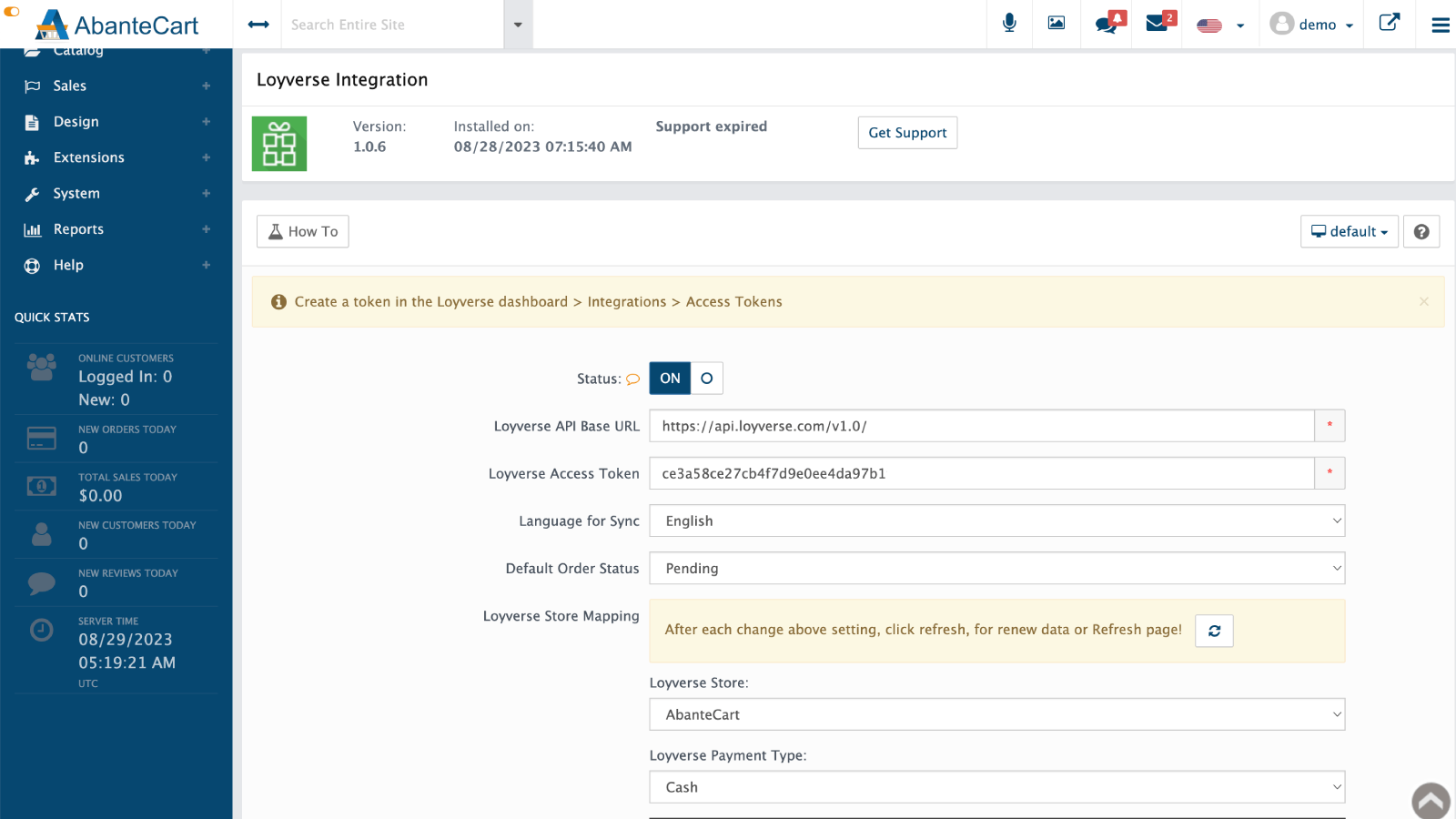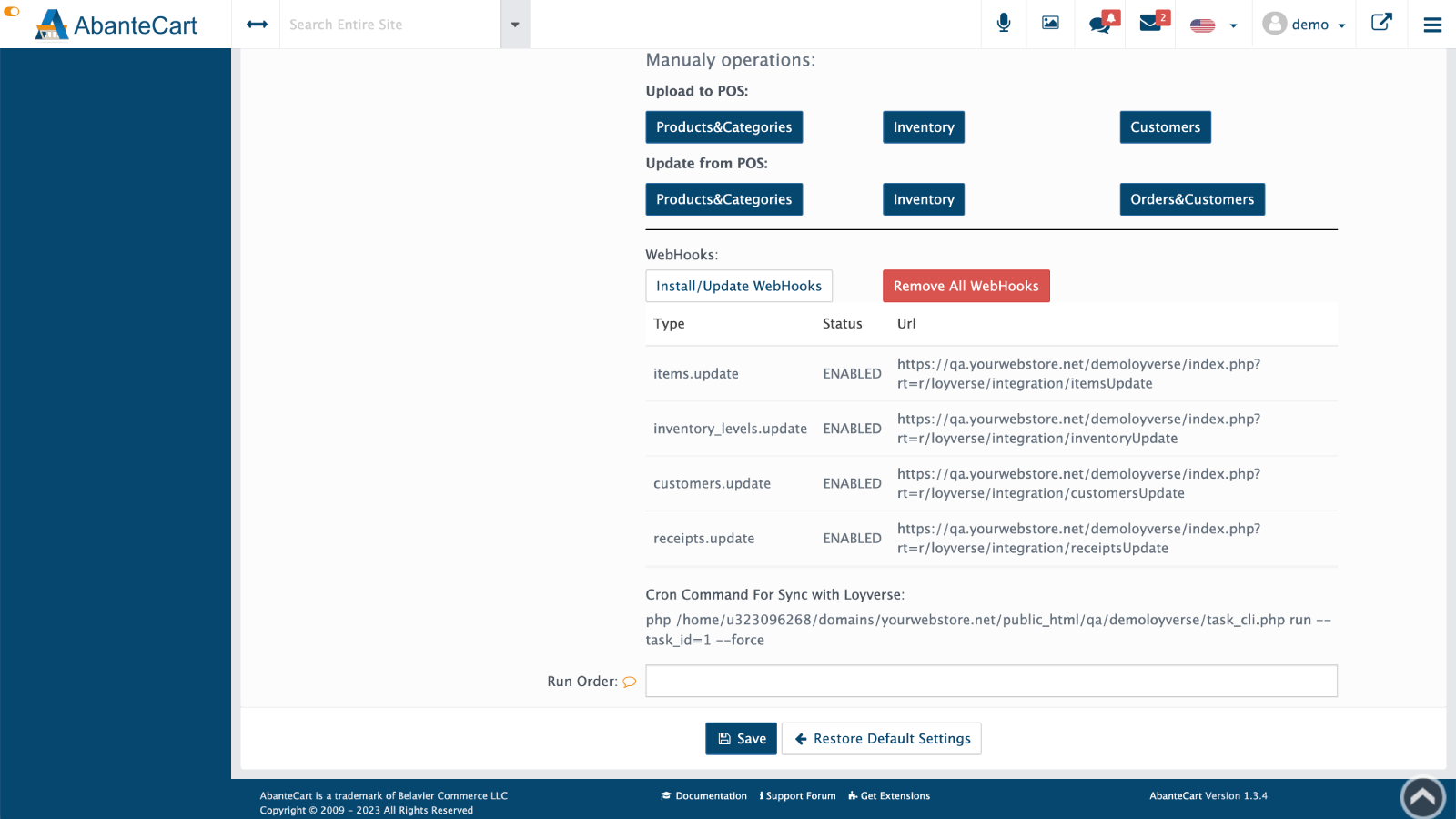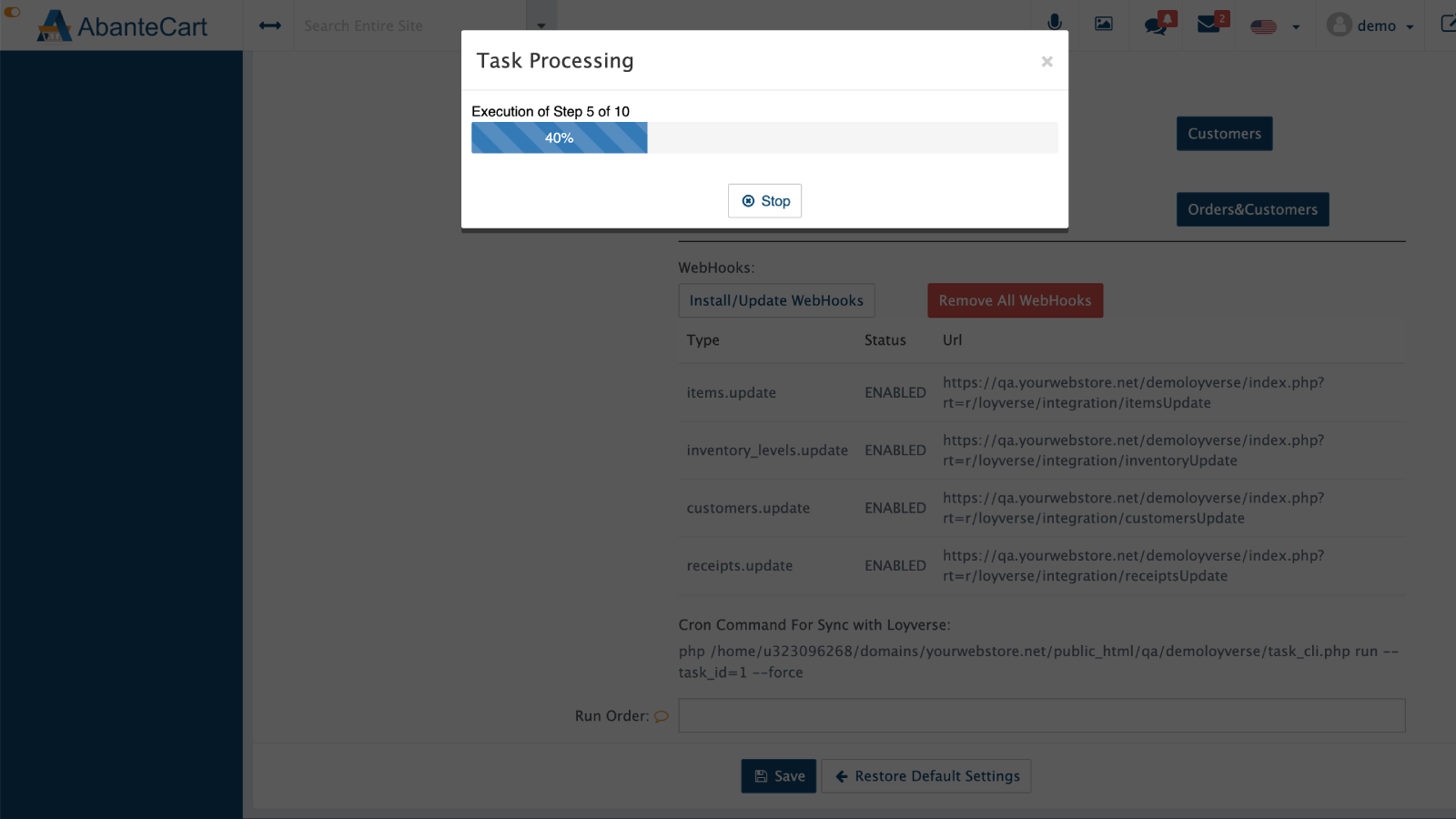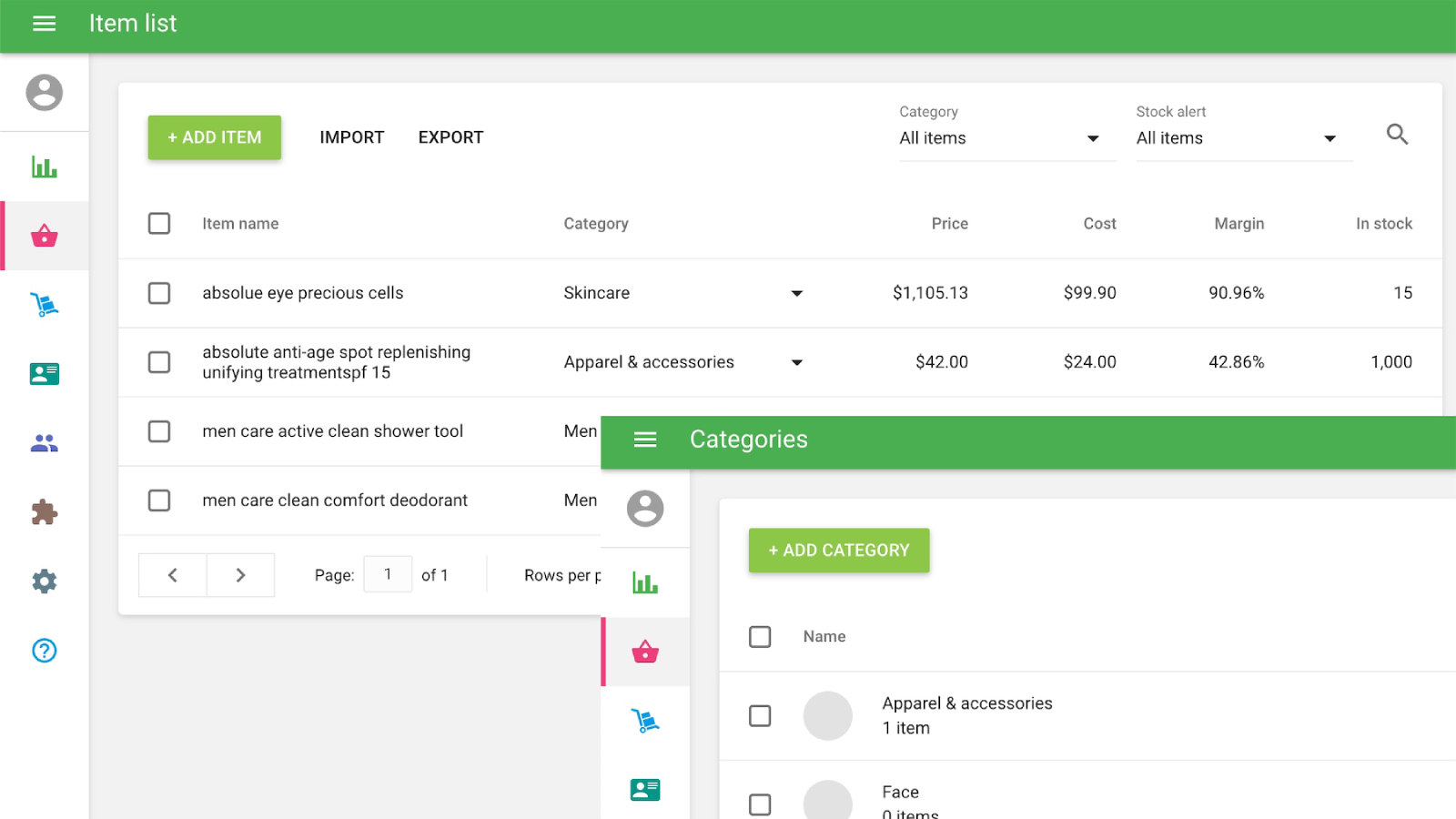 More eCommerce POS integrations