Sales data and inventory synchronization between Loyverse and WooCommerce.
Loyverse Woocommerce Integration
The integration of Loyverse POS with WooCommerce using SKUPlugs will sync your POS account with your WooCommerce store and will enable an effortless communication between the two. Creating and setting up a profile on the integration platform of SKUPlugs is easy and free of cost. One thing that sets them apart from other integration platforms is that they keep updating themselves at the technology front to meet the standards of today's dynamic e-commerce industry. Loyverse Woocommerce integration enables communication and syncing of inventory between your Loyverse Point of Sale account and WooCommerce store. The quantity of stock gets automatically updated on WooCommerce as soon as there is an arrival of a new sale via POS system. Similarly, your Loyverse Retail account reflects the new and same inventory numbers as that of your WooCommerce account, whenever a new order comes.
Key benefits of Loyverse and Woocommerce integration
Sync all or selected products from Loyverse to Woocommerce
Accurate inventory syncing to avoid overselling
Sync Woocommerce order and customers data to Loyverse as sales receipt
Simplified process to manage price and inventory changes in products
Save time and reducing costly errors
No programming skills needed
Near to real-time sync
No account setup fee
No long contract only monthly subscription
15 days Trial account
Smooth and easy process of integration, you can integrate your Loyverse and Woocommerce in few clicks
How we integrate the system
SKUPlugs is a cloud-based SaaS software that sits between your numerous endpoint systems. Our pre- built and configurable integration solutions connect your existing systems via APIs or web services to sync data and automate business processes. There are only 3 steps to get a successful and streamlined integration
Connect
Configure and
Sync
Why SKUPlugs
We strive to provide outstanding brisk and steadfast integration service which is backed up by our friendly and professional support experts round the clock. It will give you a detailed insight of your business by providing a real-time view of your customer base and sales performance. We'll make sure that you have the best integration possible that fulfill your all requirements without any manual work. We are providing absolutely free setup with a Trial of 15 days.
Screenshots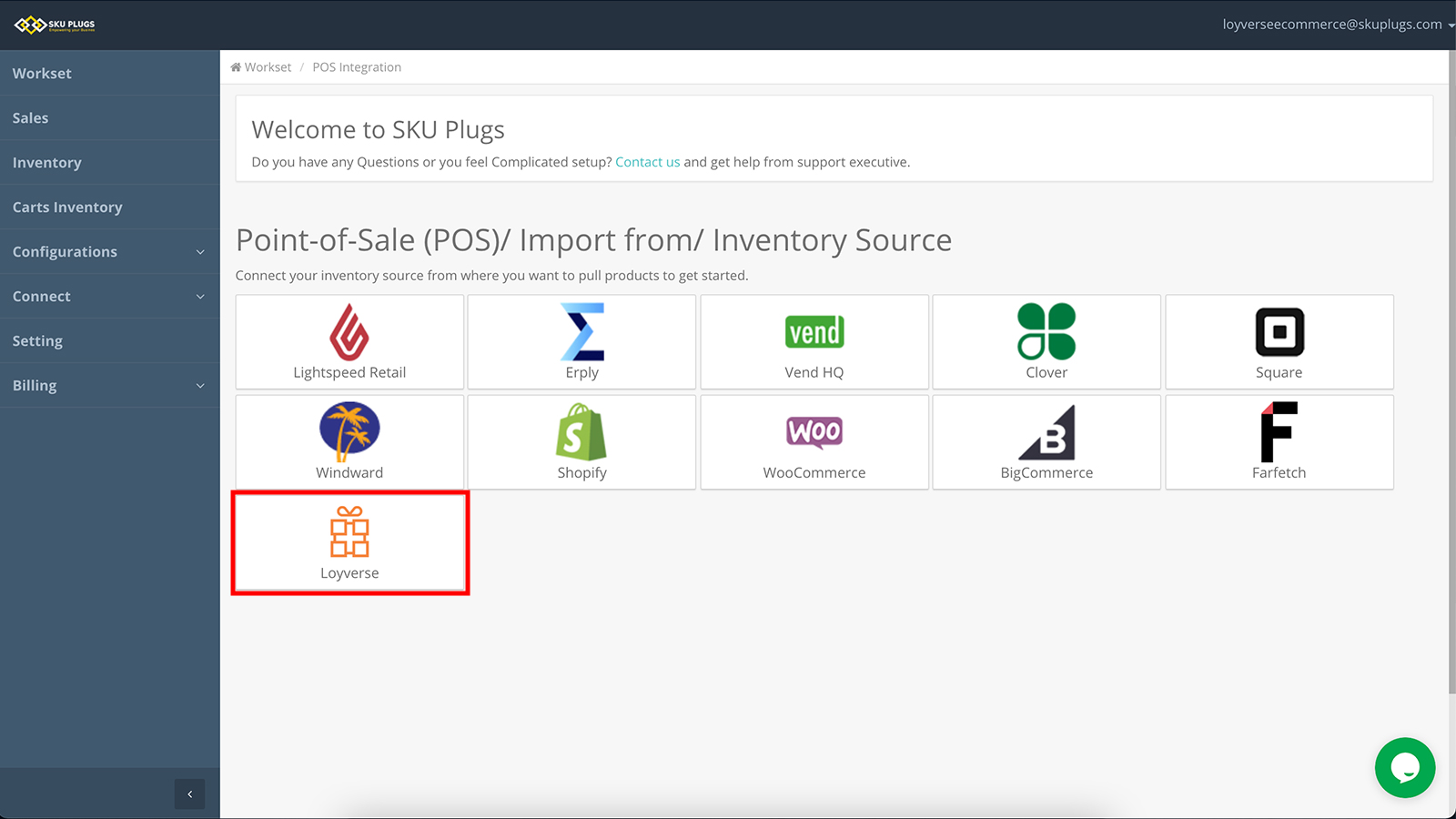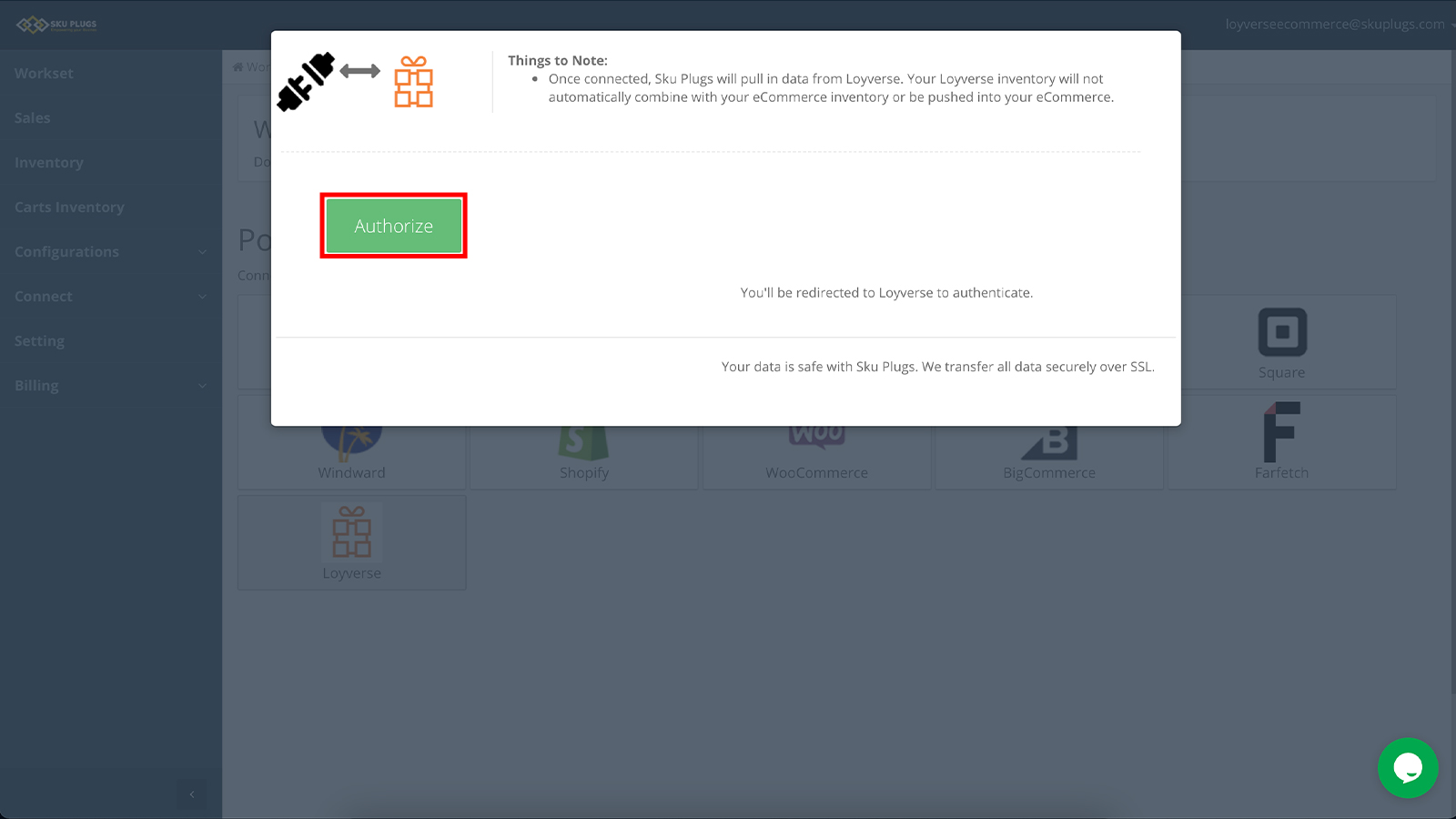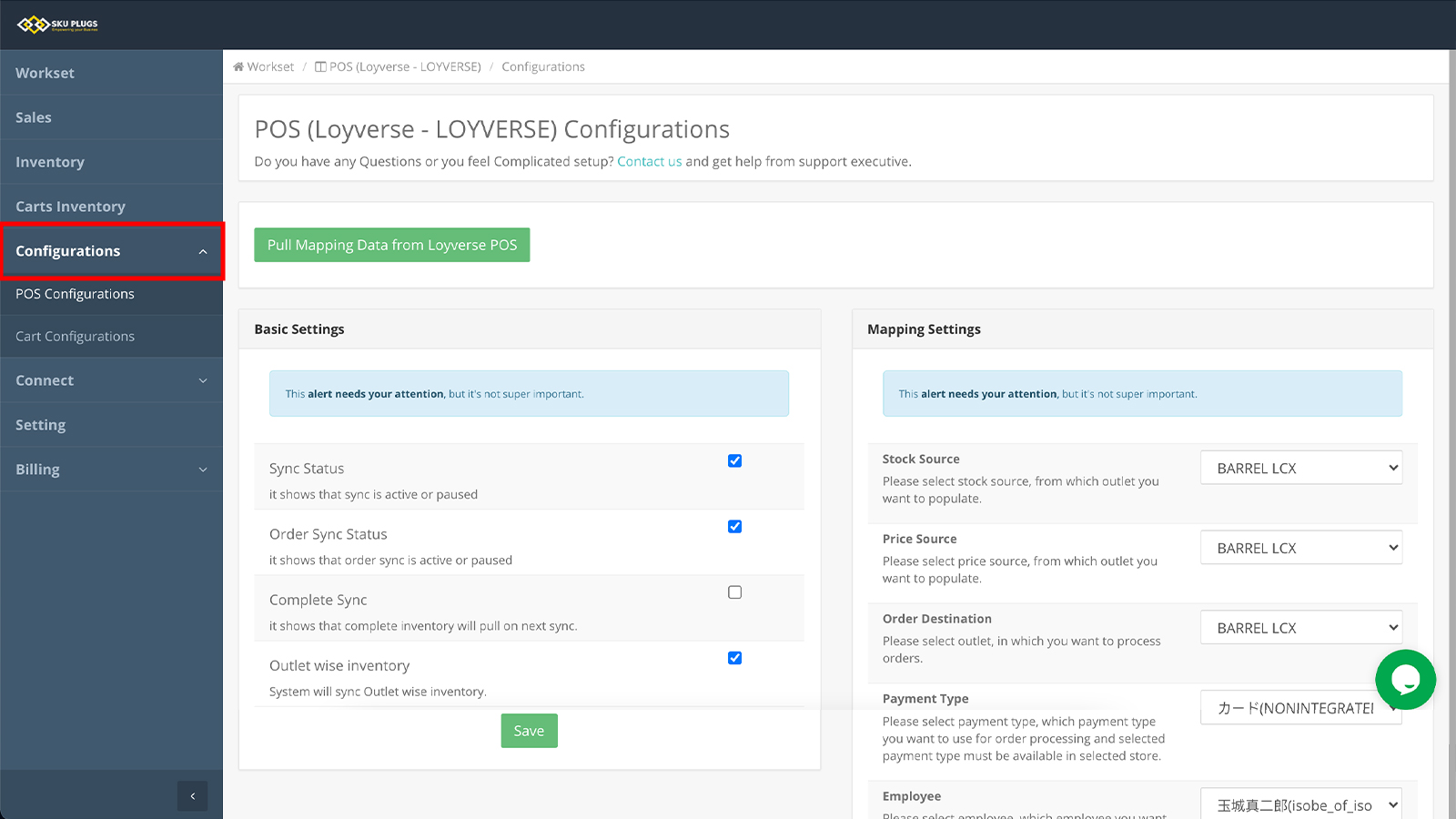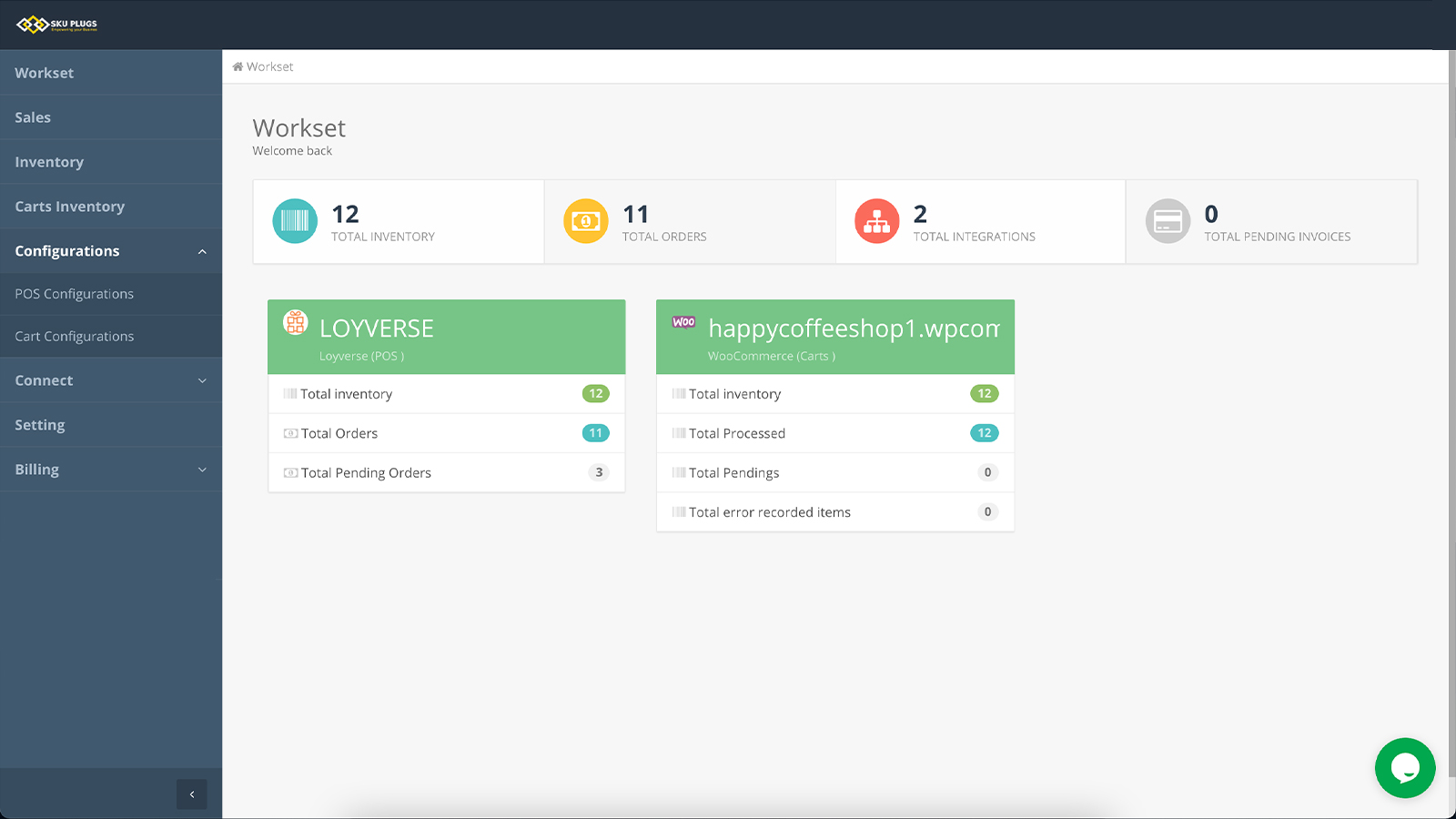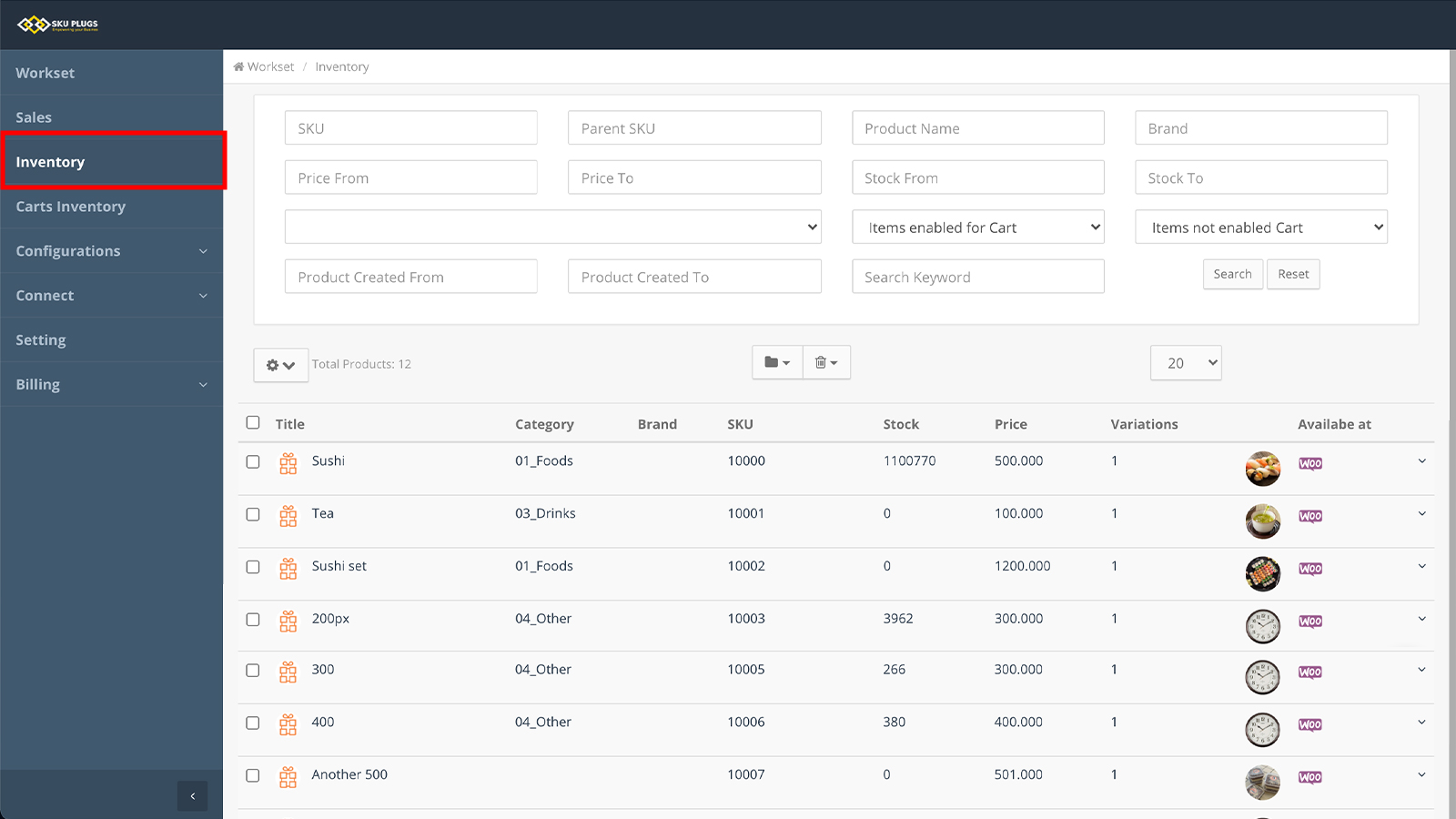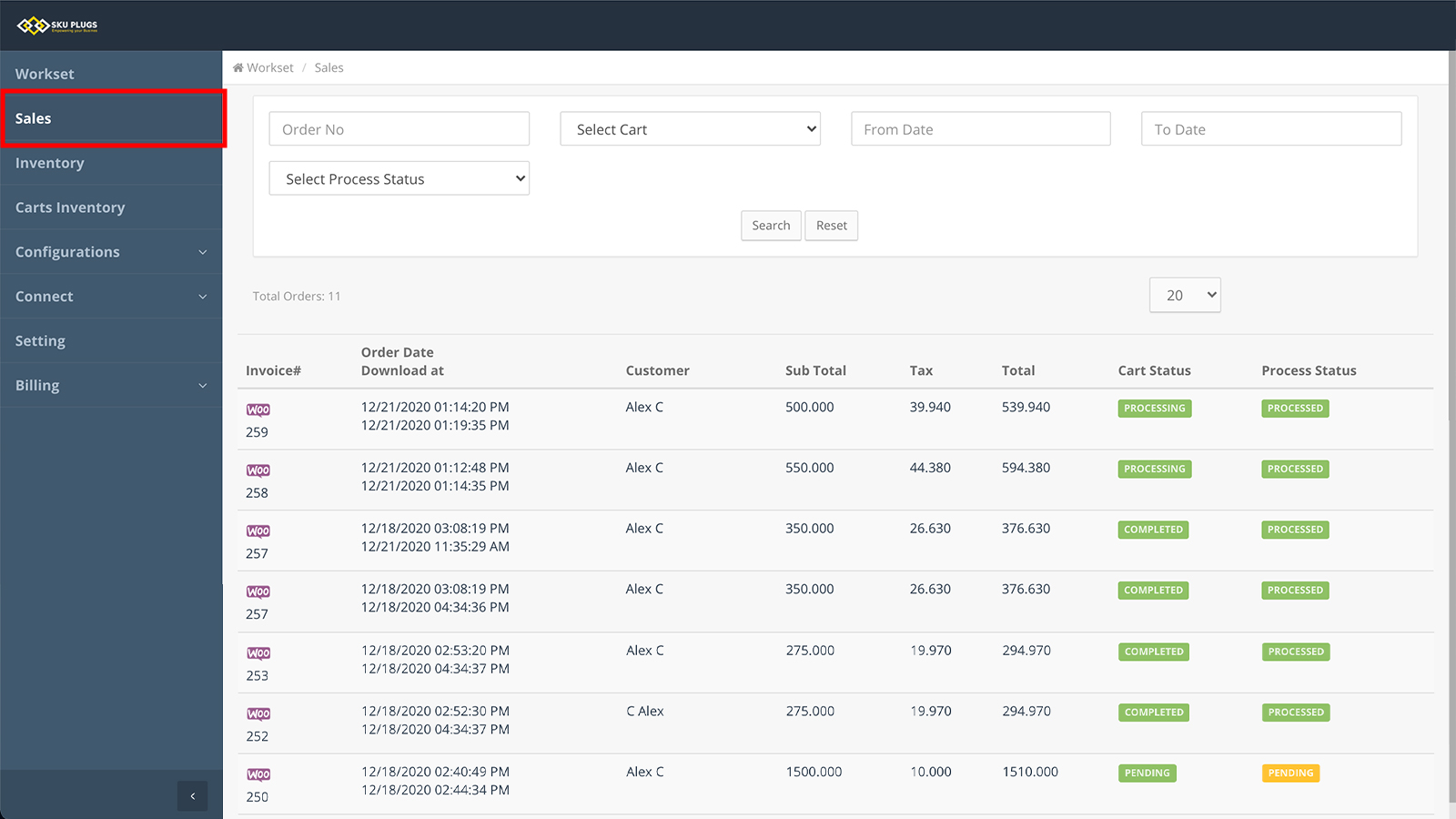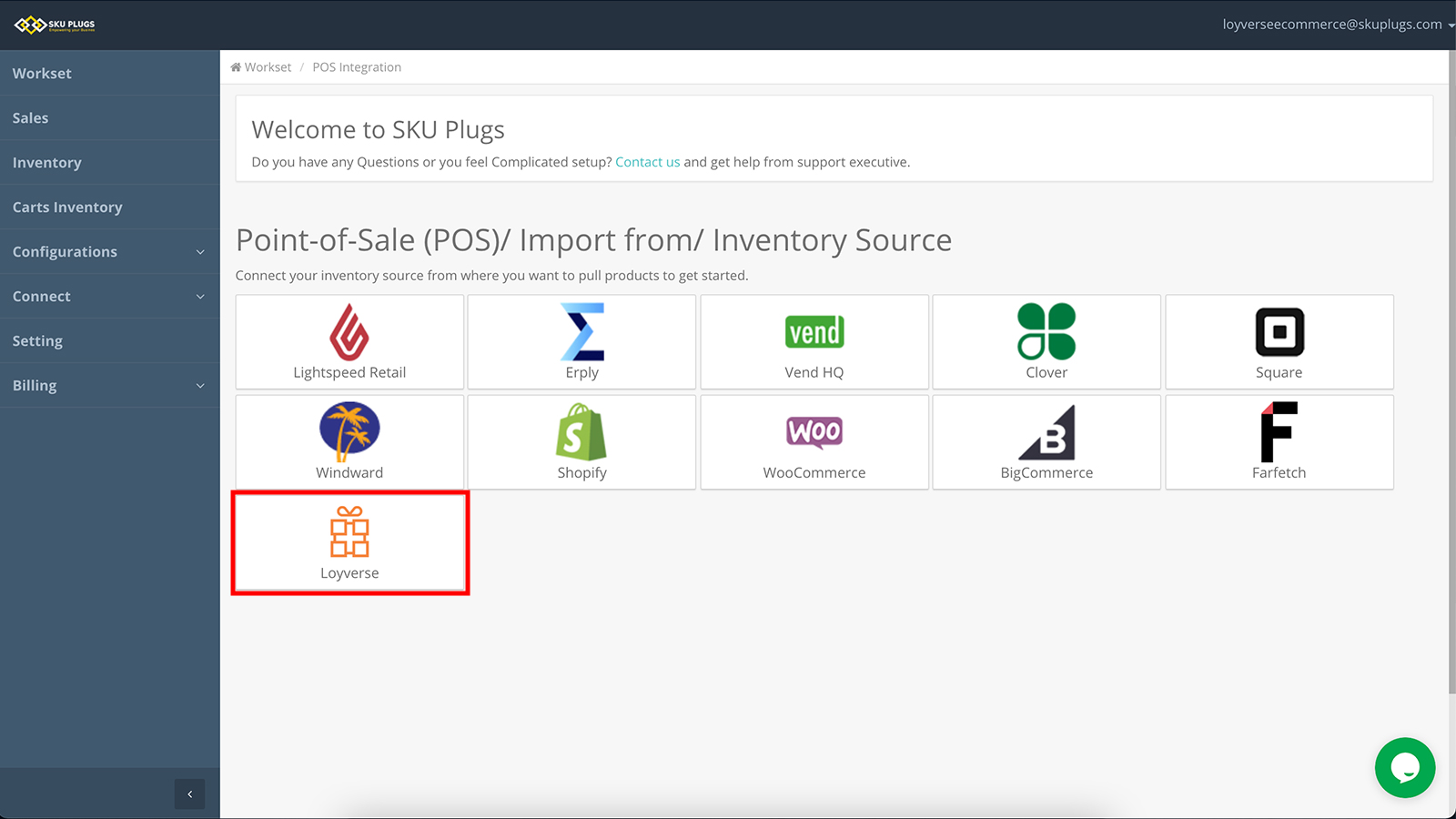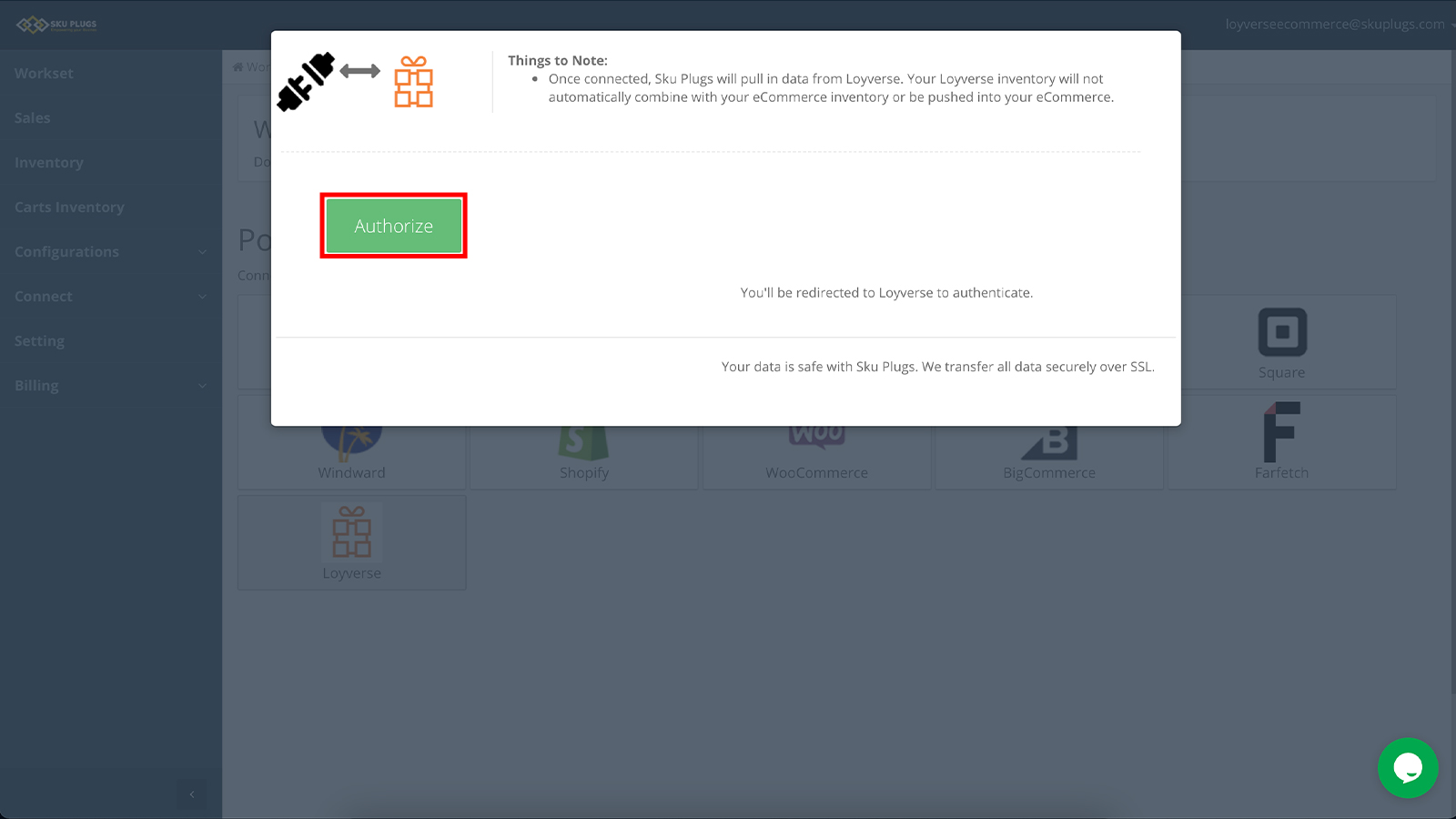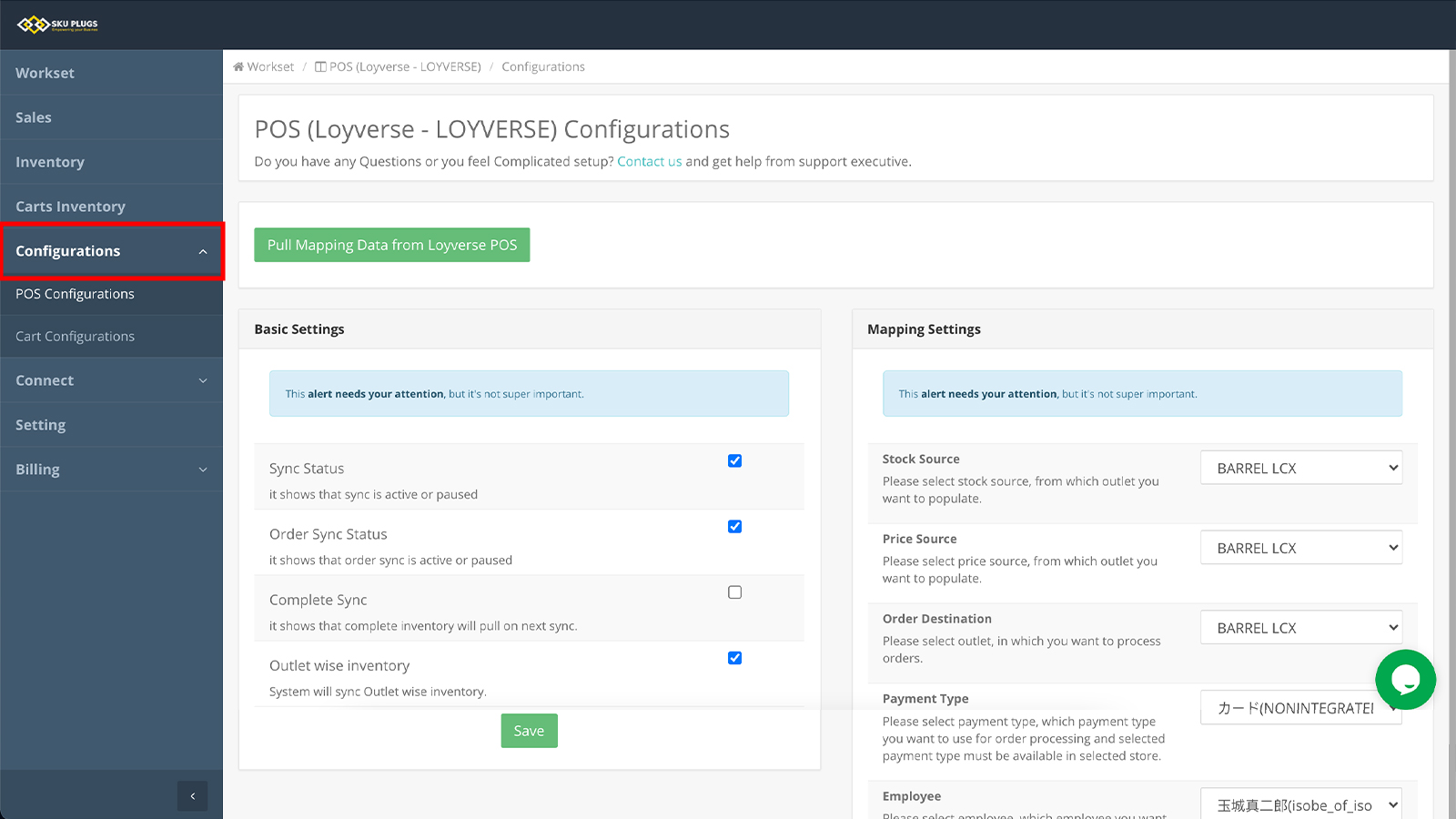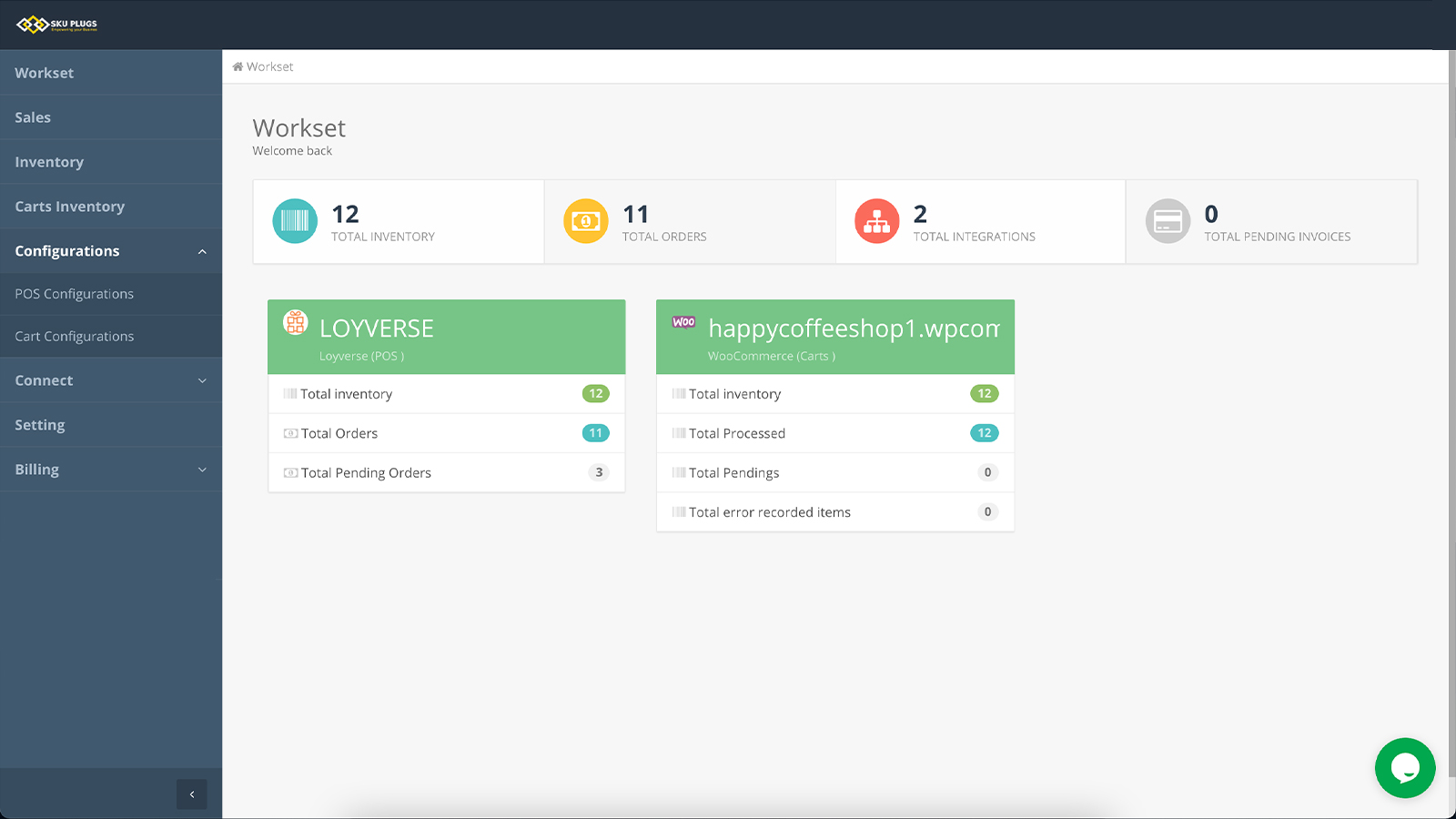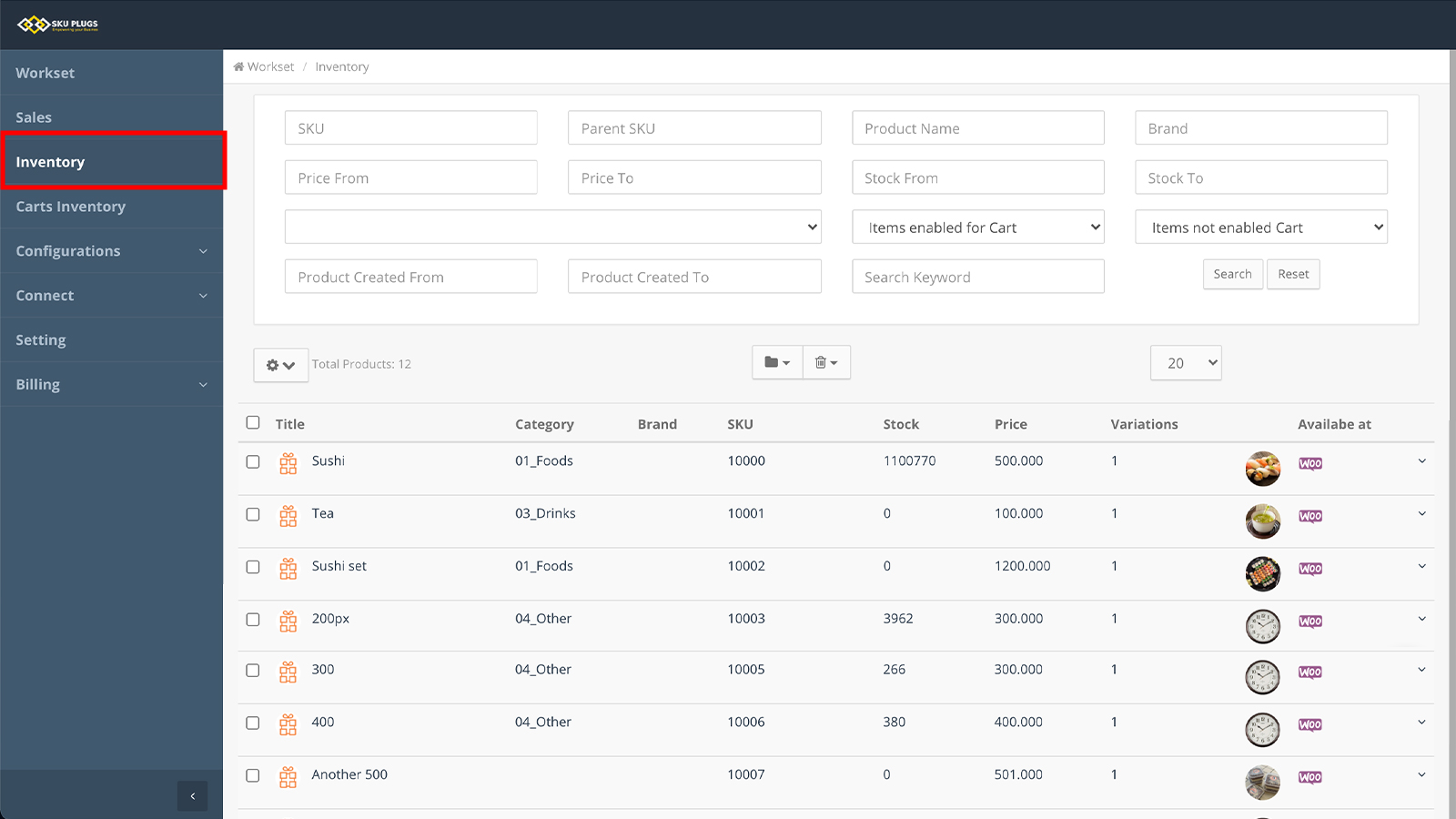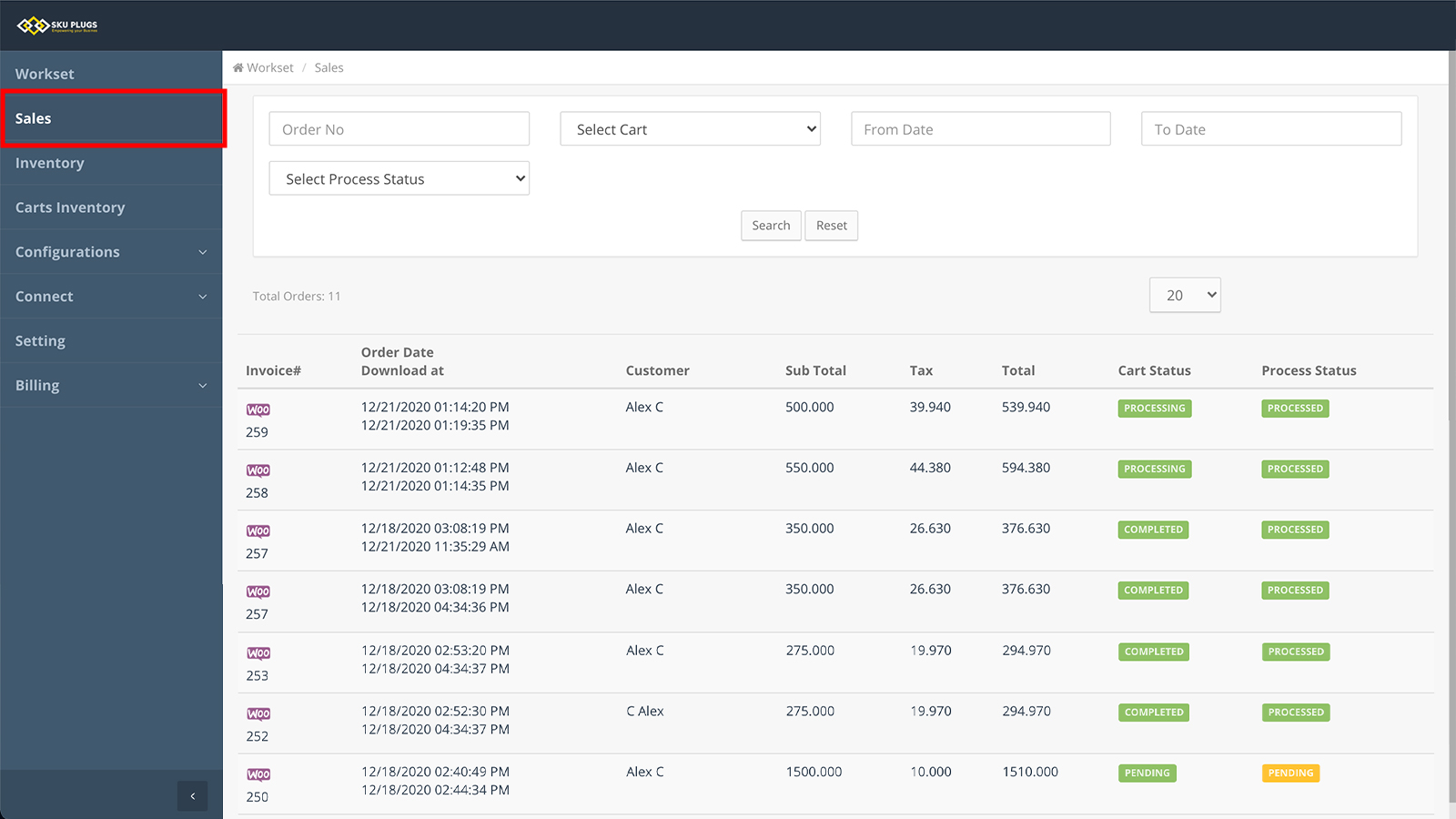 More eCommerce POS integrations