Connect and sync Loyverse with your WooCommerce online store
About
Connect Loyverse to WooCommerce with a plugin
Do you have a WooCommerce online store and use Loyverse POS for your physical store? It's important that your product data will be in sync with both systems. Therefore a connection between WooCommerce and Loyverse can't miss!
Import products from Loyverse to WooCommerce
The Loyverse WooCommerce plugin allows you to execute the following actions:
Import products, from Loyverse to WooCommerce
Synchronize inventory automatically, inventory is updated automatically in both ways
Order synchronization, order data is being synced both ways
Stock amount is automatically synced both ways
Make sure the stock amount of your products is up-to-date in both your online shop and your physical shop. The stock amount is updated real time and automatically between WooCommerce and Loyverse in four situations:
When an order (receipt) is recorded in Loyverse POS
When an order is placed in WooCommerce
When the stock amount is (manually) updated in Loyverse POS
When the stock amount is (manually) updated in WooCommerce
Main Loyverse plugin functionalities
Import all products from Loyverse to WooCommerce automatically
Synchronize order data from Loyverse to WooCommerce and the other way around
Synchronize inventory in real time
Why use WooCommerce?
WooCommerce is the most used and well known e-commerce platform worldwide, with almost 1 million unique users. Thanks to WooCommerce it's easy to set up and design your own e-commerce website and connect it to Loyverse to keep your online store in sync with your physical store.
Screenshots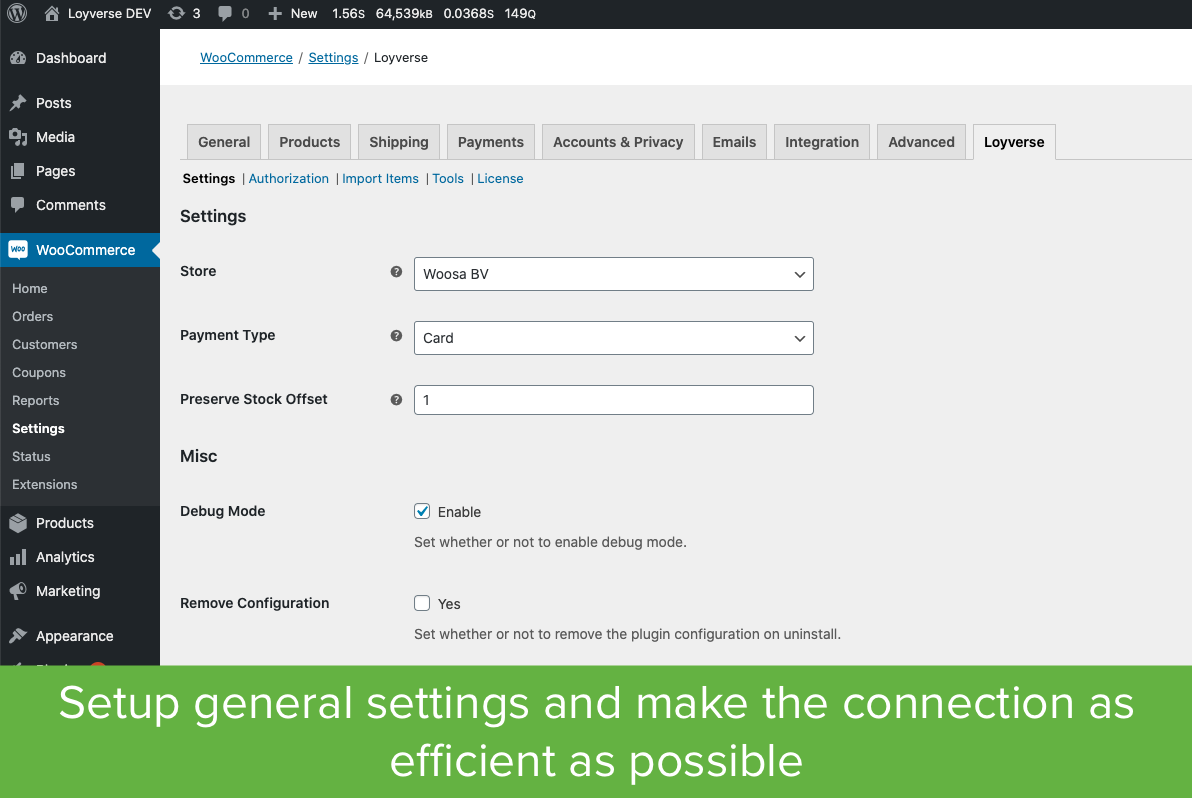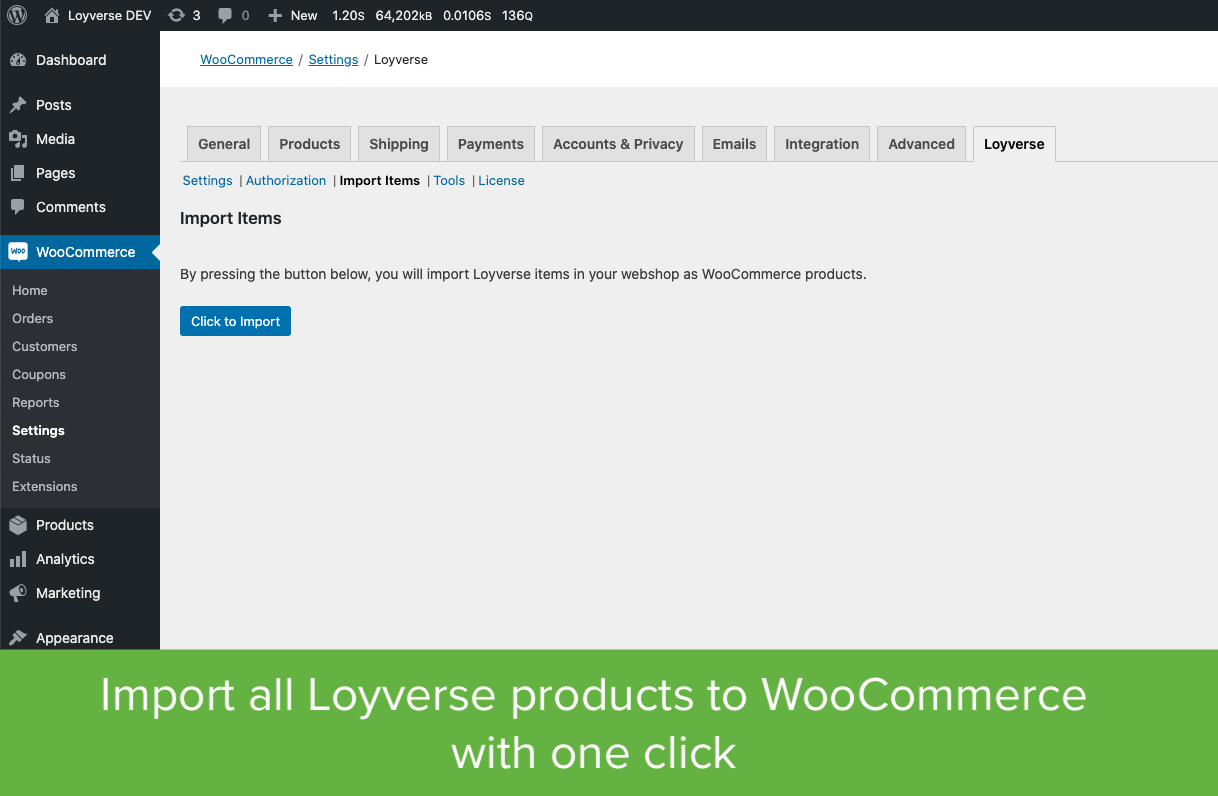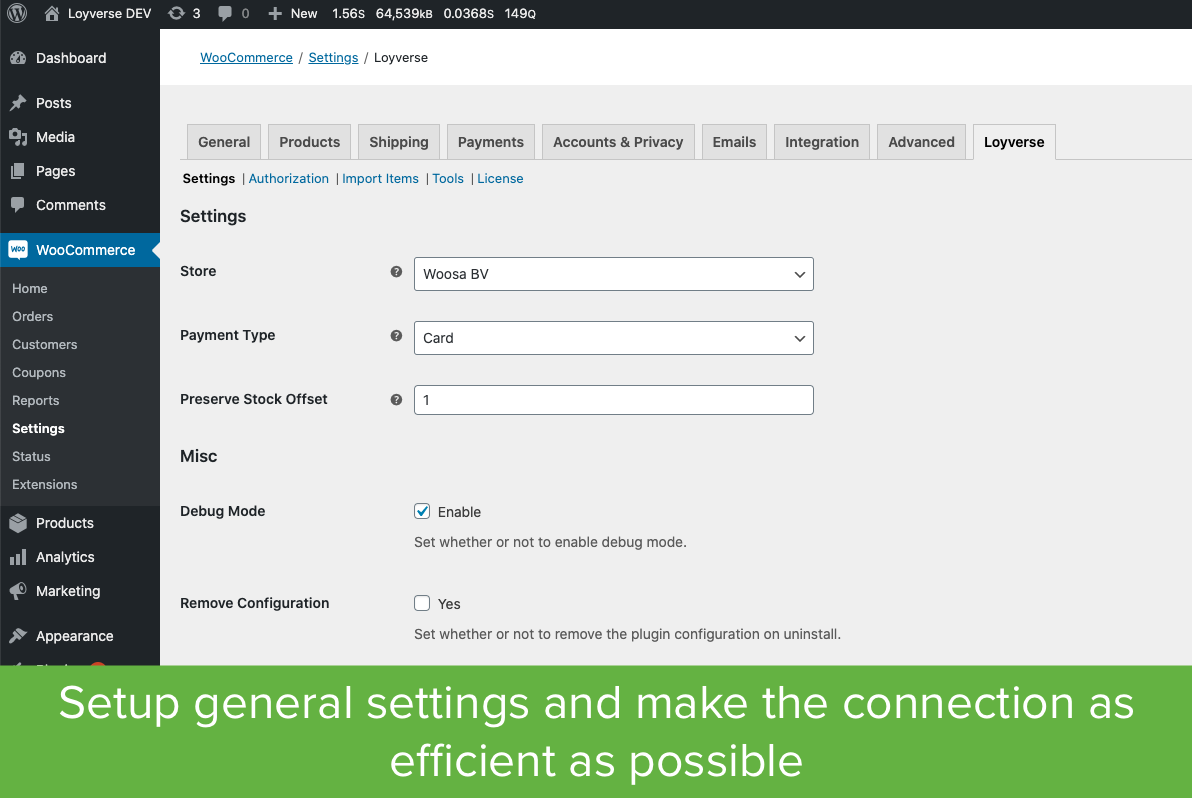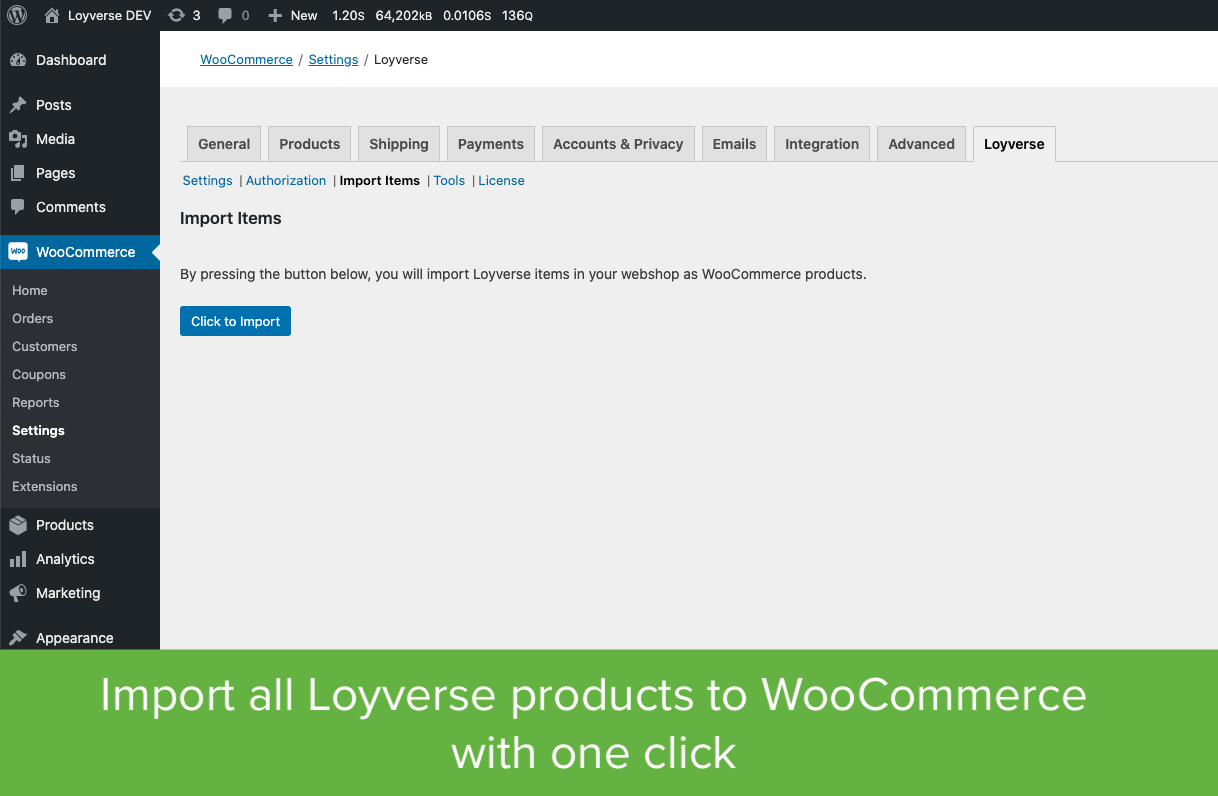 More eCommerce POS integrations