Best Integration platforms as a service for small and medium businesses
Recently, business is actively undergoing a digital transformation, which is data consolidation and connecting business users to all the company data they need. It allows you to establish a smooth interaction with customers and provide a high-quality service, regardless of whether the information is exchanged in digital format or not.
Today's businesses are using more digital applications than ever before, and more and more companies are opting for the cloud. The critical problem of digital transformation is the connection of all CRM, POS, marketing, and other systems to transfer data between them. Small businesses cannot afford to create full-fledged integration departments to carry out such work.
In such situations, the integration platform-as-service (iPaaS) technology is a reasonable approach to integration. iPaaS allows you to customize data exchange between applications and processes much faster than other integration approaches. Typically, traditional integration systems are now often expensive and complicated compared to today's iPaaS capabilities. IPaaS works excellent no matter where the integration is set up: in the cloud, on-premises, or combination.
Key features and capabilities of iPaaS Integration Platform:
• Multi-user cloud architecture. IPaaS is a cloud service, so it has all the characteristics of a cloud. It means that it can scale quickly and is suitable for integrating large amounts of data.
• A library of connectors that provide connectivity to cloud and on-premises applications. Each platform comes with a set of connectors for specific programs and applications.
• Ability to quickly compare and transform data. Quick data mapping tools help the user take a field from the source system, transform the data, and map it to a target system field. 
• User interface that allows us to customize the integration between different systems. An easy-to-use interface allows even "non-technical" personnel to set an integration.
Zoho Flow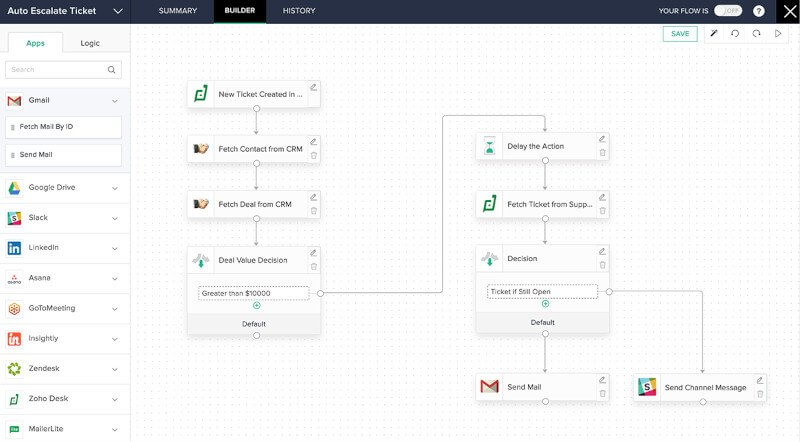 Zoho Flow has integrations with more than 500 popular apps and online services, such as accounting, calendars, CRMs, dashboards, e-commerce, databases, forms, etc. There are many apps and services for businesses in the integrations list developed and supported by Zoho. Zoho Corporation is an Indian software development company.
Integromat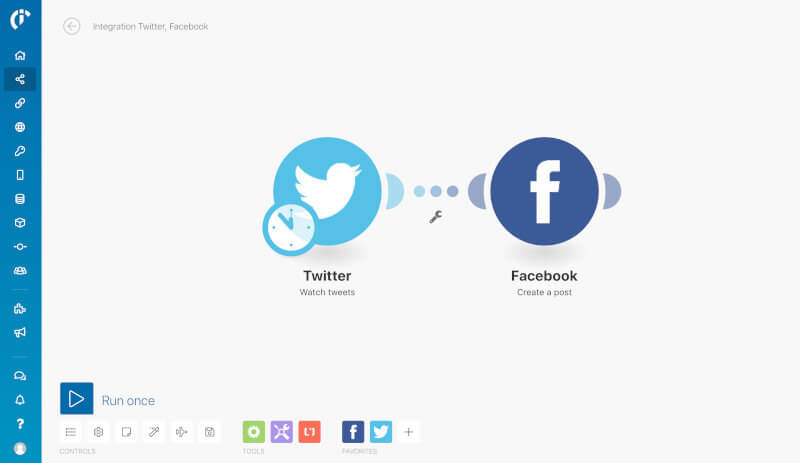 Integromat has direct support for hundreds of popular apps and services. It can also connect to web services thanks to the HTTP/SOAP and JSON modules. Company based in Prague, Czech Republic.
PieSync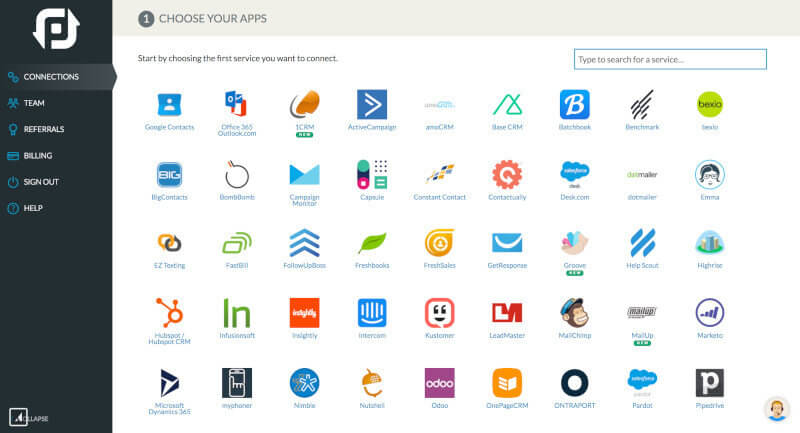 PieSync is a cloud-based integration service with headquarters in Belgium, owned by Hubspot. It specializes in syncing customer data two-ways and in real-time. PieSync scans your entire database, using a contact's email address as a basis to match contacts across apps.
Skyvia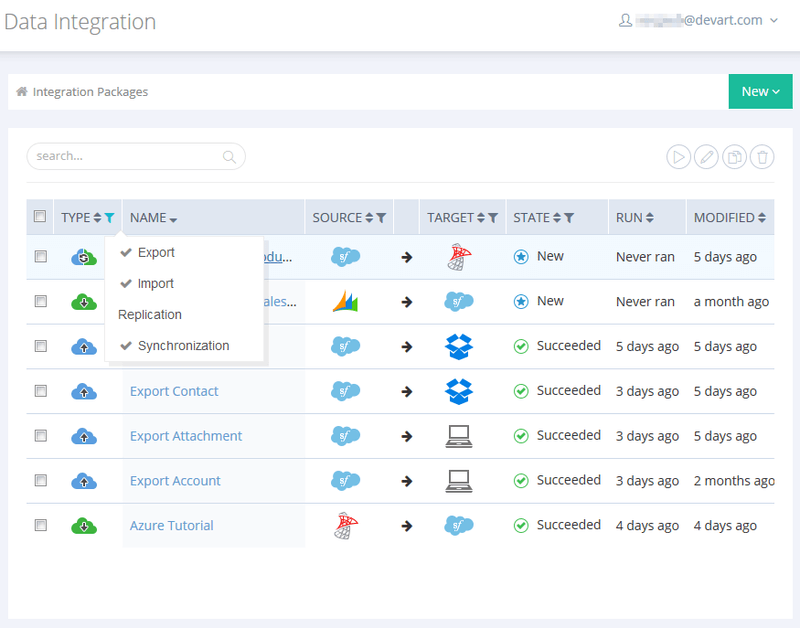 Skyvia is a web service for cloud data integration, backup, and management. Skyvia can integrate various cloud applications, such as CRMs and others, databases, and data warehouses. Service developed by Devart company with head office in Prague, Czech Republic.
SyncApps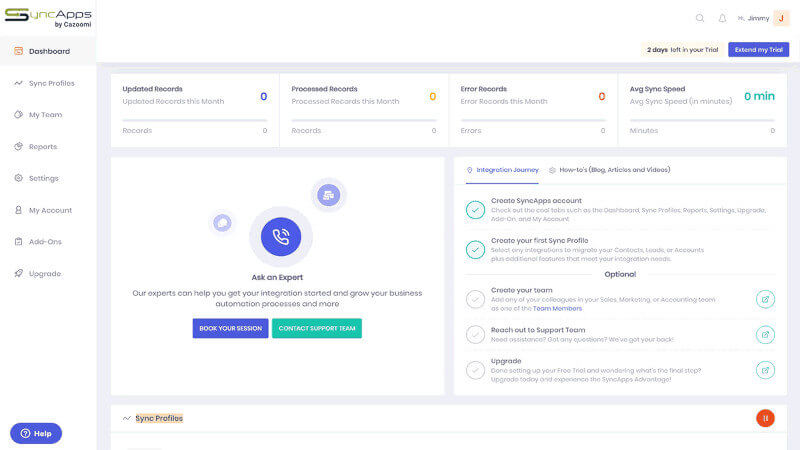 SyncApps by Cazoomi is an integration platform that has 150+ integrations for maintaining data between software applications. The company came out of Silicon Valley and now has three more offices in Australia, the Philippines, and Indonesia.
Zapier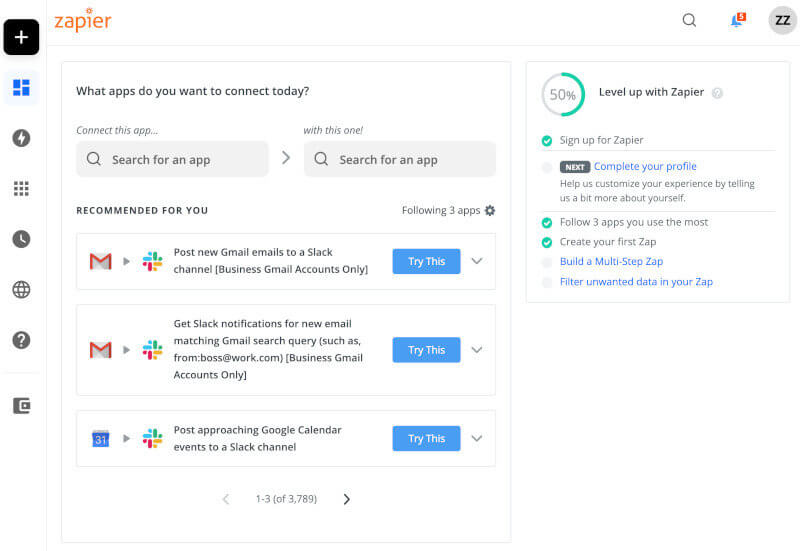 Zapier allows end-users to integrate with more than 2,000 apps. Service has a powerful editor that allows do-it-yourself automation and tens of thousand ready to use templates for one way syncing between apps. Although Zapier is based in Sunnyvale, California, it employs 250 employees located around the United States and in 23 other countries.
IFTTT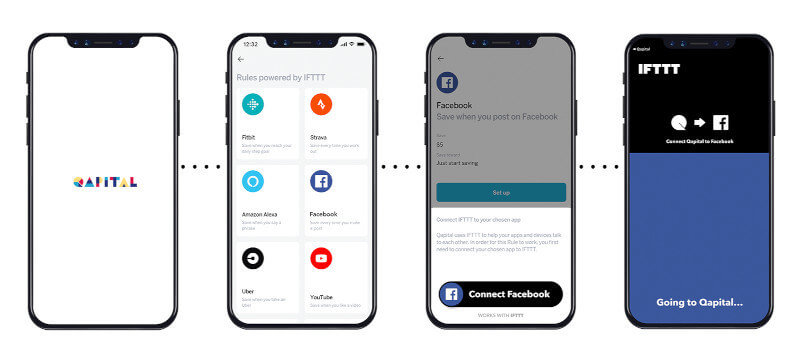 If This Then That, also known as IFTTT, is a web-based service that creates chains of simple conditional statements, called applets. An applet is triggered by changes in other web services such as Gmail, Facebook, Telegram, Instagram, or Pinterest.
Celigo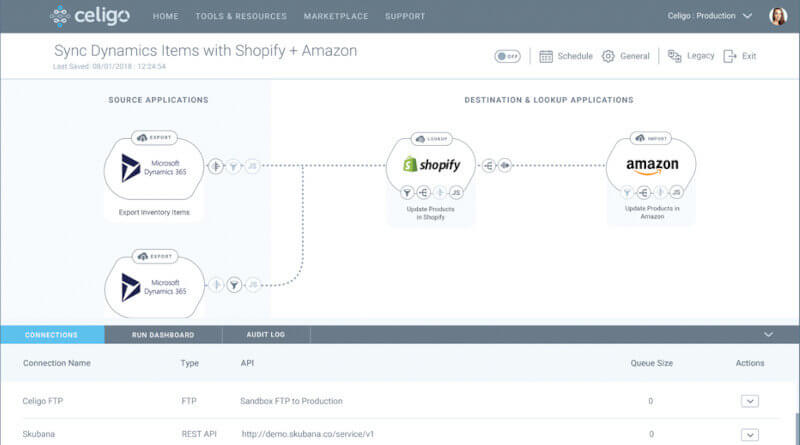 Celigo connects apps, sync data, automate processes with integrator.io. The Celigo integration marketplace offers a list of prebuilt integration Apps, quickstart templates, and other connectors. The company headquarters is in California, USA, other offices in the USA, Netherlands, and India.
OneSaas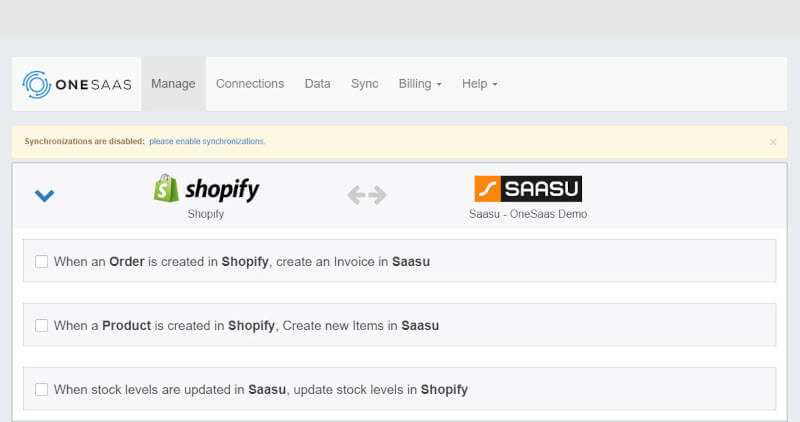 OneSaas is an integrations platform providing omnichannel sales data automation for accounting, fulfilment and marketing applications. The OneSaas team is headquartered in Sydney Australia, with offices in Romania, California, USA and in Philippines.
Jitterbit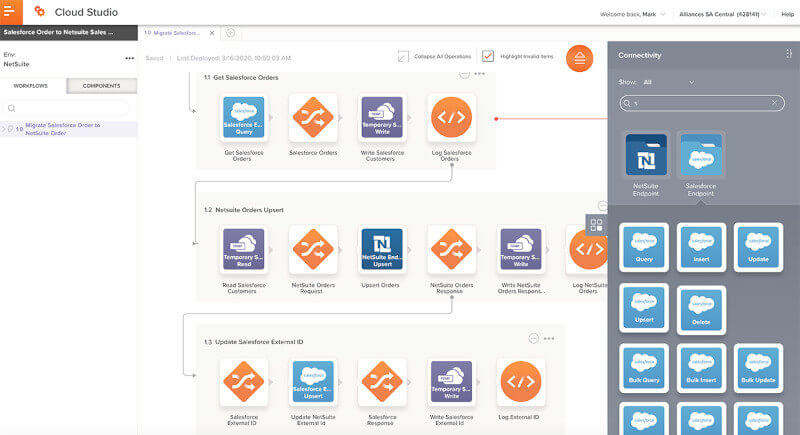 Jitterbit combines APIs, integration, and artificial intelligence into one API integration platform. Jitterbit iPaaS can integrate thousands of applications with prebuilt templates and workflows. The company from California, the USA, with other offices in Britain, Netherlands, Australia, and India.
Workato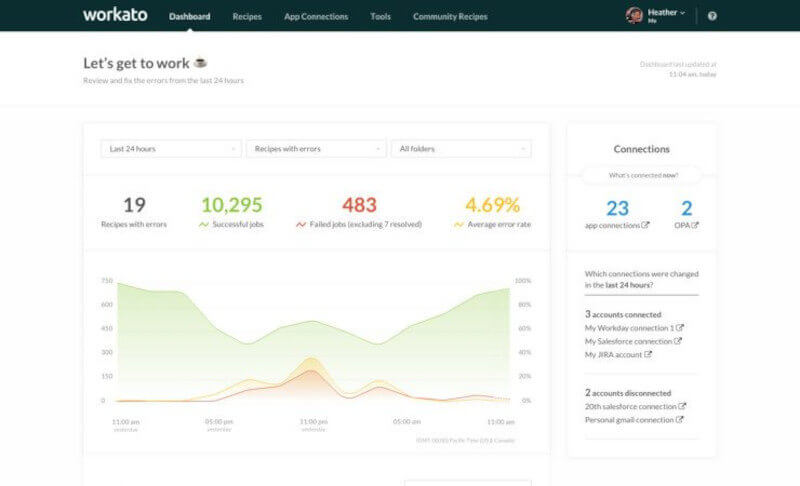 Workato is an intelligent automation platform, providing a cloud-native, consumer-scale solution that can handle the app, data, API, integrations, and process automation. The company has headquarters in Mountain View, USA, and other offices across the world.
Dell Boomi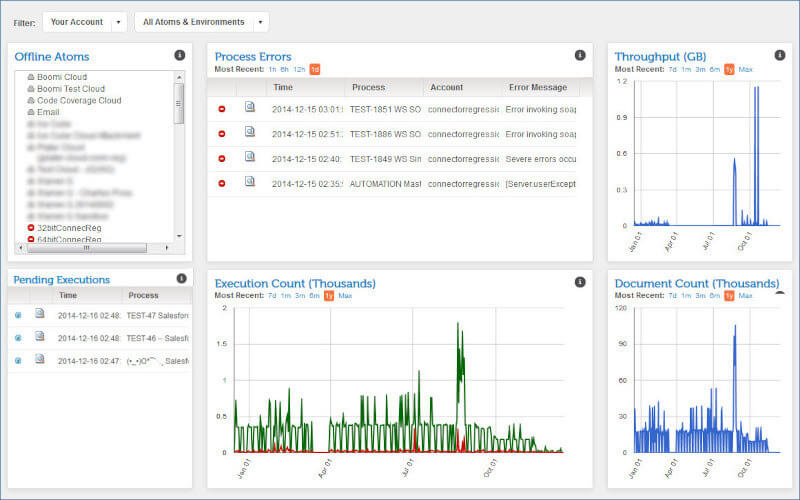 Boomi provides an integration platform as a service, which enables the connection of applications and data sources. Its technology allows users to build and deploy integration processes using a visual interface and a drag and drop technique. Company headquarters in Pennsylvania, United States.
Mulesoft Anypoint Platform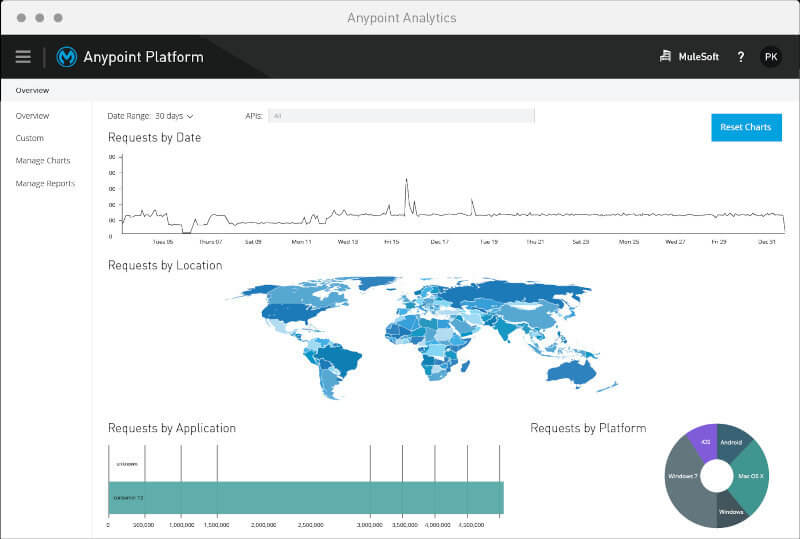 MuleSoft provides an integration platform for connecting applications, data, and devices in the cloud and on-premises. The company is headquartered in San Francisco, United States, and many offices across the world.
Talend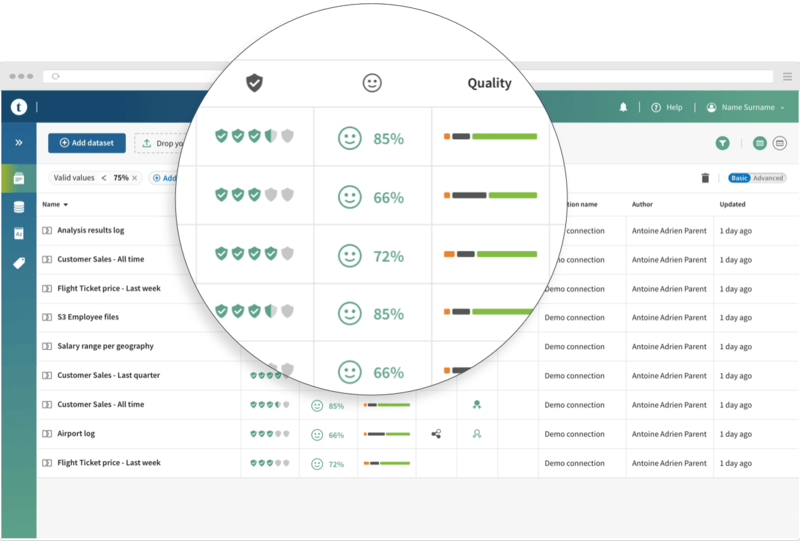 Talend integrates cloud and on-premises applications, B2B, APIs, and data sources. Talend is headquartered in Redwood City, California, and other offices across the United States.
Linx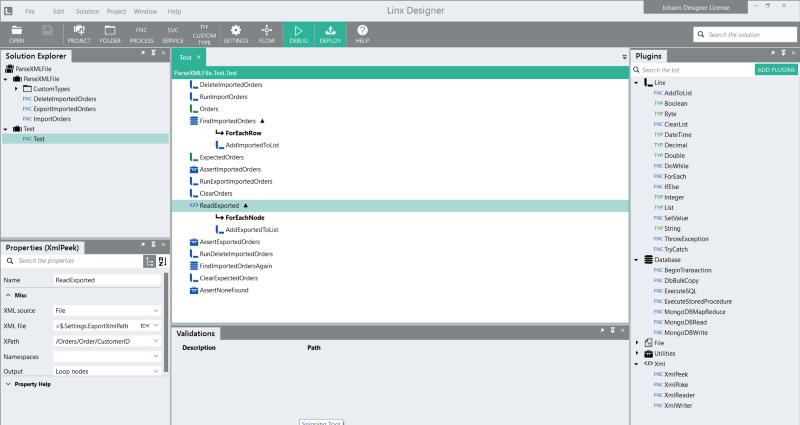 Linx can connect line-of-business systems, databases, and file systems, on-premise or in the cloud, and automate back-end processes. The company has offices at Mauritius and Cape Town, South Africa.
IBM App Connect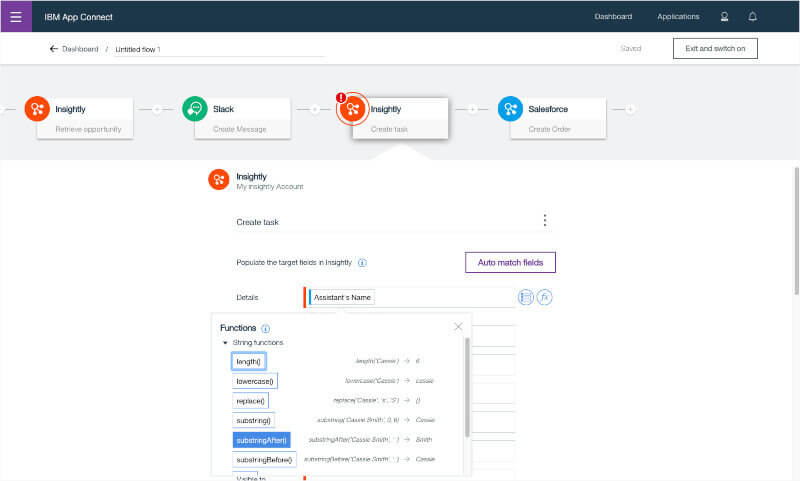 IBM App Connect is a cloud-based platform that provides tools to configure, run, and manage application integration flows. It can connect applications, data, heritage systems, and modern technologies through various integration styles — from traditional service-oriented architectures to modern, agile, and event-driven ones — virtualizing access to data wherever it lives for exposure as APIs.
Tray.io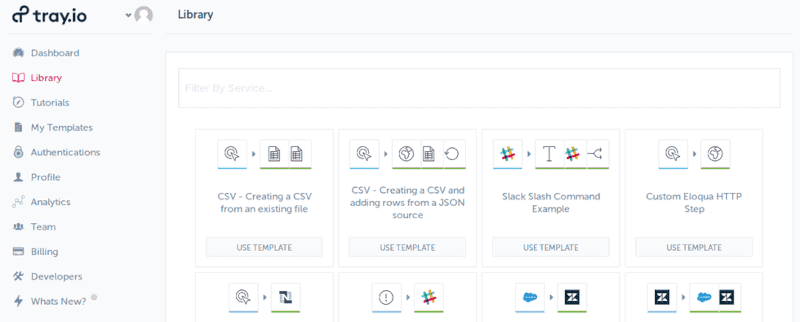 Tray can integrate software applications and web-based software. Visual workflow editor allows quickly to build and process different levels of integrations. The company has offices in San Francisco, United States, and in London, United Kingdom.
Snaplogic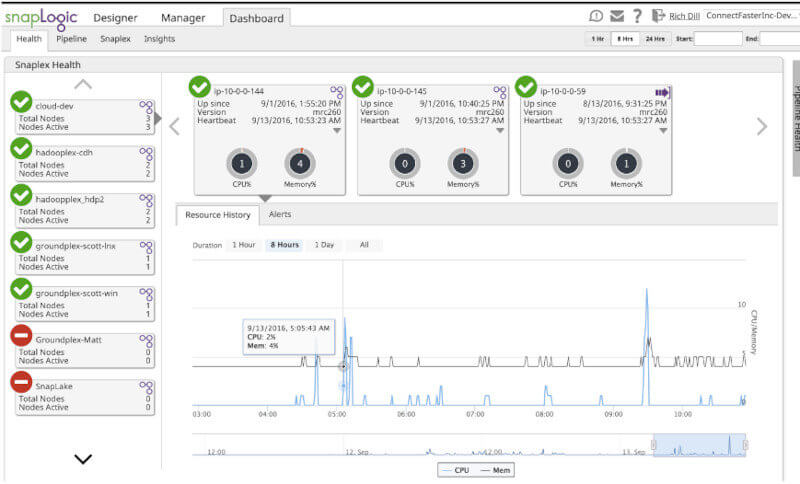 SnapLogic provides Integration Platform as a Service tool for connecting Cloud data sources, SaaS applications, and on-premises business software applications. Headquartered in San Mateo, California, USA.
Flowgear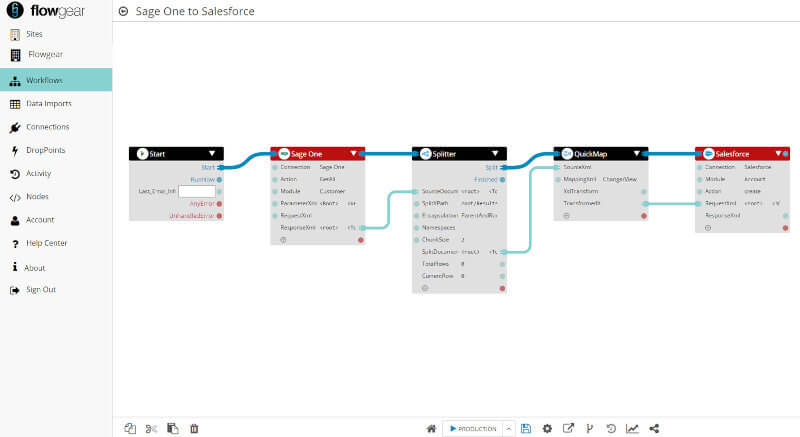 Flowgear offers prebuilt, reusable integration and automation, on-premise and in the cloud and APIs. Headquartered in the United Kingdom.
You can suggest other integration platforms in the comments.