How to expand your business from one coffee shop to a chain store?
When we think of coffee, we think of it as a product that people consume either in their own homes, in the office, or at a coffee shop. Most of the time, however, coffee served in a coffee shop has a socialization component allowing people to receive more than a portion of caffeine. So let us discuss how we can develop a coffee shop business that can provide people with a thriving and joyful environment and eventually grow into a coffee-chain.
What are people expecting from a coffee shop?
First and foremost is to save time - especially for people with busy schedules, saving time is fundamental. It is the reason why they usually prefer to buy their coffee from a coffee shop. The location of the stores should be strategic, visible, and easy to access by foot or by car.
Professionals can prepare a product with excellent quality. Popular coffee shops are striving to make high-quality coffee from verified suppliers.
New environment - for those who spend most of their time working in their offices or their own houses, the coffee shops come up with a unique setting with attractive design and atmosphere, where people can meet, communicate and even work.
Friendly service - many clients prefer coffee shops where they feel comfortable with the staff working there.
Socialization and connection. In the fifteenth century, coffee was cultivated and traded by the Arabs in the Middle East, and soon after, coffee houses became places of gathering to exchange information. In the 17th century, coffee was introduced in Europe, and the coffee houses were preferred by scholars who liked to meet, read, learn, and debate. Later, this concept was developed and expanded into coffee chains by American companies such as Starbucks, Mc Coffee, etc.
Different elements contribute to the profitability of this type of business: location, the quality of the coffee served, the employees, and how they know to make themselves pleasant.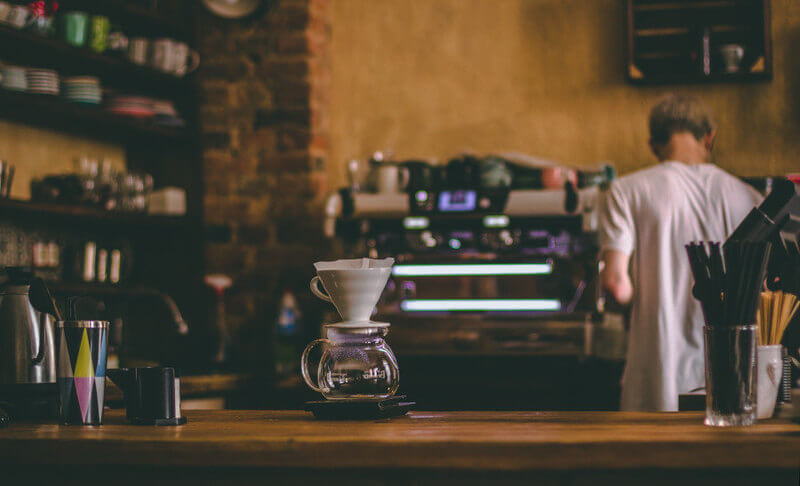 How to grow my coffee business?
There are three basic strategies to grow a business from one single store to a chain store:
Franchising is the most popular and straightforward way to multiply a shop.
Acquiring an existing business and developing it - here, the main difficulty is to find a growing market for sale.
Build from scratch and create a new brand. It is the most difficult but gives you a lot of flexibility in creating something new.
Why do some coffee shops fail while others grow into successful coffee chains?
Many of us are wondering why some businesses become successful as time passes and are expanding all over the world while others hardly survive or even close within the first five years. Some common factors lead to such results.
1. Training and experience
The character of the entrepreneur plays a significant role. Its passion for investment objects, devotion, and eagerness to change and take on new ideas are essential factors to the development of a business. A competent entrepreneur is the one who loves the product he brings on to the market and continuously improves it according to the development of the sphere he is working. An entrepreneur can study from his competitors and humbly accept the advice from more experienced people in the business.
However, no one is born with all the needed information and with the necessary abilities to become successful immediately. Therefore, for an entrepreneur to become victorious, he/she needs to pass through a period of training and experience. Such a foundation is necessary before one's creative ideas can be implemented, and entrepreneurial vision is realized.
For instance, Shultz had experience in business before he purchased Starbucks. He first worked for an international company, and then, for a few years, he worked with the founders of Starbucks. After a trip to Italy, he was inspired to create a coffee house where coffee was not only sold as freshly roasted beans but prepared and served in a cup in front of the customers. His idea was not welcomed, and so he decided to develop his cafe "Il Giornale." Later, when the founders of Starbuck chose to sell their business, Shultz purchased it and expanded it into a worldwide known coffee chain.
Another successful example is "5 to Go," founded by Radu Savopol in Romania. In only three years, Savopol developed his coffee shop into a chain comprising 150 coffee shops operating across the nation. After 20 years of experience, while running 2 bars, he understood that his concept of business was old and needed to change. He studied the trend in the Romanian market and realized that while coffee shops were a popular business around the world, it was not appealing to the Romanian people. He concluded that Romanians were not ready to spend their time and money in a coffee shop. It led to Savapol's revolutionary vision: sell coffee to go for only 5 lei (the most used Romanian banknote). His ambition was to sell good coffee at a reasonable price.
2. Trustful relationships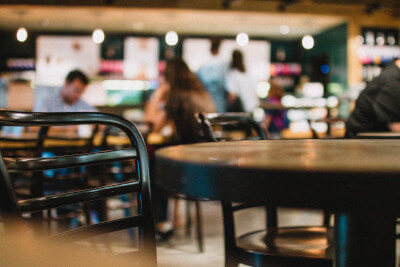 For a business to grow, the relationships with the employees and with the clients are crucial. The vision, the mission, and the values that the company promotes inspire employees to become a part of the team and invest themselves in achieving concrete objectives while preserving their character and personal goals. That is why wise entrepreneurs invest in their partners and employees by continually investing in their education and providing meetings where a transparent and honest environment is created. Such an example of a relationship would be practiced by the employees when serving the customers as well.
Howard Schultz believed that strong brands create a powerful personal connection. It started first with his people, not with consumers. While most of the national brands in America are marketing-driven, Starbucks is product-driven, people-driven, and value-driven.
In an interview with Andreea Rosca, Savapol expressed his belief that "Man sanctifies the place." He first asks 100% devotion from the person who wants to buy the franchise "5 to Go" and has him/her work for a minimum of six hours a day for the first six months. In the same interview, he says: "We have a location near Starbucks, much smaller than they are, and we do a better job than Starbucks because of the person. The person matters enormously.
3. Become a strong Brand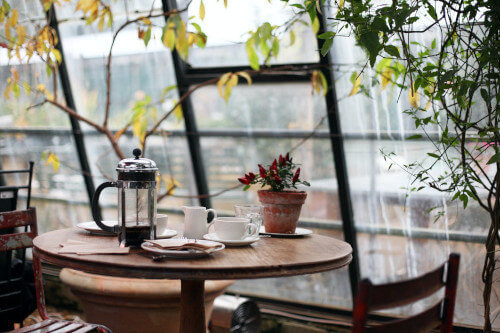 What is a brand? A product becomes a brand when many people recognize its quality and when many people feel joy from using it. Simply put, a brand is constituted by the perceptions of those who experienced it, such as employees, investors, media, and perhaps most importantly, customers. As long as these perceptions live in people's minds, the brand has a great impact.
It would then be interesting to know what the elements that create a brand are? Often brand researchers are talking about "brand compass," which is made up of 5 components: purpose, vision, mission, values, and objectives, respectively. Brand compass includes a fundamental tool for the striving of the company, and it can guide through the "waves of competition.
So, why is it essential to become a brand?
It has been said that a brand can sell better, attract more customers, and can ask for higher prices. These are the advantages of a brand from the viewpoint of profitability. However, a strong brand tells not only about the product but also about the fundamental truths included in the brand compass. Hence, by selling their products, the business can implement its ideas and become a trendsetter in a society.
How coffee-chain can operate in a challenging time
Currently, we are facing a difficult period, when in many countries, coffee shops are not allowed to work and serve customers as usual, because of the quarantine measures.
To continue their businesses, experienced entrepreneurs are pioneering new ways to respond to the customers' expectations. Online sales, partnerships with other apps and providing delivery services, diversification of menu by adding necessary daily foods, social projects like delivering coffee for medical staff, sanitizing the environment so that everyone can stay healthy. These are only a few ideas implemented by entrepreneurs in order to continue their activity during this time of quarantine.
However, the wisdom of entrepreneurs, the trustful relationships with employees and customers, as well as the quality of the product, remain actual for business development even in challenging times.