Best Loyalty Software Programs for Small to Medium Businesses
A customer loyalty program is a powerful marketing strategy that rewards loyal customers that frequently engage with your brand. By rewarding their recurring engagement you are building better relationships with your customers, which eventually leads to optimizing their loyalty and ensuring growth for your business. By giving your loyal customers coupons and discounts, you are also expressing your thanks to them and how much you appreciate that they choose your store. Aside from being an efficient business tactic, loyalty programs are one of the most significant ways to express your love for your customers because it gives an added reward, making them feel valued. This engagement draws them back to your store and gives you heightened leverage compared to your competitors.
The idea behind an effective loyalty program is that the more loyal customers are, the more rewards they'll get. More and more brands nowadays are investing in loyalty and rewards programs while keeping in mind that it costs a lot less to sell to existing customers than to acquire new ones.
How to make a customer loyalty program for small businesses?
There are several ways to spice things up and come up with innovative ways to ignite customer loyalty. You have to make sure that your loyalty program benefits your company and budget. As a small business owner, a basic system can do wonders for you!
You can start with the most basic- making a punch card. This way, you make it up to your customers to keep track of their rewards, minimizing your work. You determine if the reward is based on buying multiples of a single item or on the amount spent during each visit. This loyalty strategy is used by various small service and café businesses. Nowadays, there are even applications that allow you to make digital punch cards.
There are businesses that utilize scannable membership cards to track their customer's loyalty. They give the customer a physical reminder of their rewards program at their favorite retail establishment. Through integration with a point-of-sale system, the cards work via scan or swipe and instantly record purchase information. It's a convenience for both the customer and business because the cards generate information that's tracked and monitored in a database.
To make them feel more special and encourage them to engage more with your brand, you may also come up with a "Members Only" option for your loyal customers. It makes them feel like they have an "in" with the business and get an advantage over people who aren't.
Lastly, you may also send special rewards via email. Encourage customers to subscribe to newsletters and special offers. You may put out a sign-up sheet or book in your shop with a sign that tells people to leave an email address for special deals and have your employees mention the program.
Customer Loyalty Software Programs
Nowadays, if you want to launch a digital loyalty program but don't have the time to develop and maintain an app, consider using the loyalty software that are available on the market. With loyalty programs software, you can select templates, set rewards goals and limits, and customize the interface to your company's branding. It will look like your own loyalty app without the financial splurge. Here are the most popular customer loyalty software for small businesses in 2021 that you may want to check out!
InviteReferrals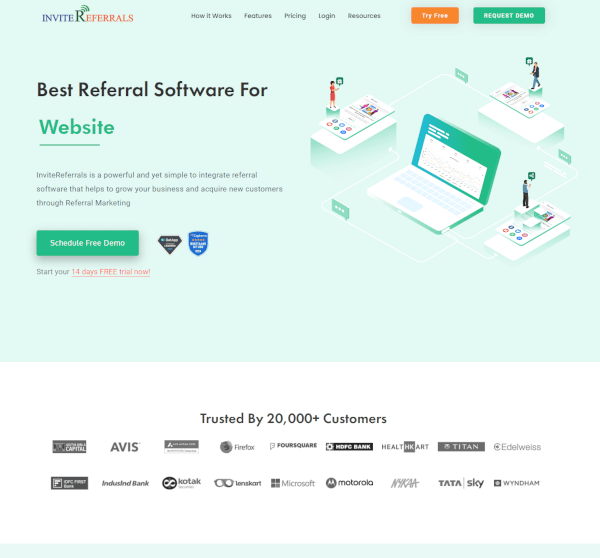 InviteReferrals is a powerful and yet simple integration referral software used to grow your business and acquire new customers through referral marketing. Referral marketing works when a friend recommends you to purchase something and once you choose to purchase, both of you get the benefit of receiving rewards from the shop. It works across all devices and platforms making it easy to download by all types of users. Aside from being customizable to fit your own unique style, one of its features is an analytics which provides a detailed summary of customer referrals conversions and engagements. They have a 14 day free trial option for you to test out the software.
Voucherify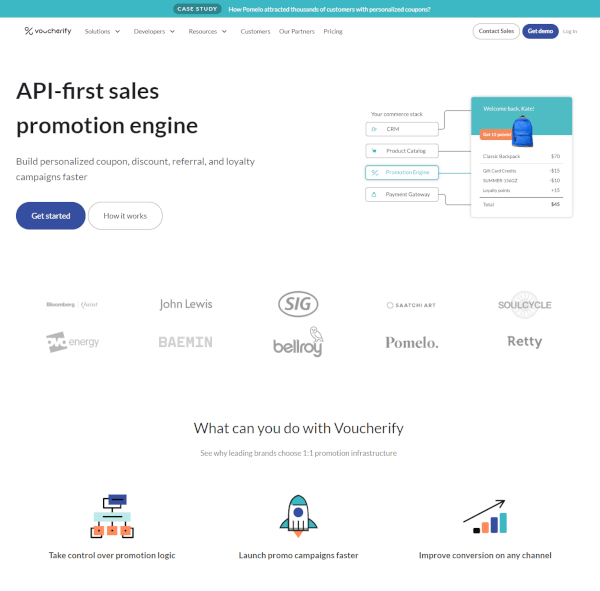 Voucherify is perfect for small to medium businesses, B2C and B2B companies that want to grow their business with easily adjustable and customizable promotions for customer rewards, discounts and referral campaigns. It is a cloud-based customer management platform that assists in boosting customer loyalty, reaching out to new customers and optimizing revenues with corresponding incentives and rewards. This program can monitor and track customized coupons, gift cards, referrals, discounts, loyalty programs and bonuses. With a price that starts at $59.00 per month, Voucherify allows business owners to create and customize their own customer data platform, enable cross-channel delivery across different types of loyalty programs and optimize engagement with customers.
Spendgo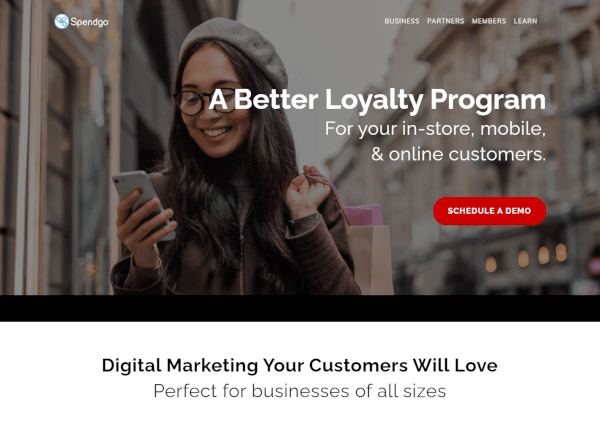 With over 1000 stores and 14 million users worldwide utilizing this program for its great loyalty service, Spendgo is great for just any type of business.It is an integrated loyalty and marketing platform that allows businesses to easily automate and manage campaigns provisioning a wholesome customer loyalty experience by just connecting to a point of sales and e-commerce platforms. Some of its features include behavioral data which allows businesses to more effectively engage with their customers whether in-premise, online or via mobile. Along with its loyalty program, it also has a built-in CRM and Messaging feature that enables active engagement with your customers or clients even without rewards.
Plink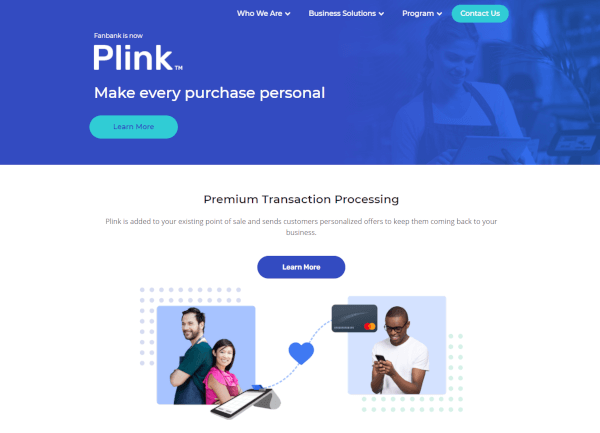 Plink is a commerce automation software that instantly transforms the existing point-of-sale terminal used by a local business, the credit cards, debit cards and mobile phones of the customers into an efficient customer loyalty monitoring platform. This is easily integrated to any type of third party software program and can be added to your existing point of sale. It sends customers personalized offers to keep them coming back to your business. Being one of the pioneers in personalized commerce for businesses, Plink is an easy-to-use, all-in-one solution that helps business owners evaluate and understand their customers' purchasing habits and gives a personalized offer designed to increase their lifetime value.  Plink pricing starts at $179.00 per month.
Yollty
Yollty is a marketing tool designed for small to medium businesses. In less than 5 minutes, it allows owners to start running a loyalty program. Their loyalty solution is offered completely free for its basic functionalities and you only pay if you want to activate their premium marketing automation features for a price that starts at $19.90 per month. Owners have the option to choose between points and stamps and customize them to their own unique styles.
Rewardster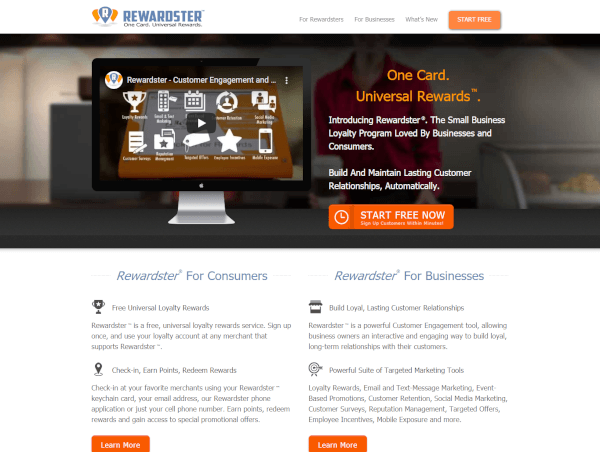 Rewardster is a free, universal loyalty rewards service. This is a powerful customer engagement tool, allowing business owners to have an interactive and engaging platform to build loyal, long-term relationships with their customers. The app features a selection of targeted marketing tools that monitors and tracks loyalty rewards, enables email and text message marketing, store event promotions, customer retention, social media marketing, customer surveys, reputation management and targeted offers. As easy as that, customers can just sign up, earn points, redeem rewards and gain access to special promotional offers.
LoyaltyTrac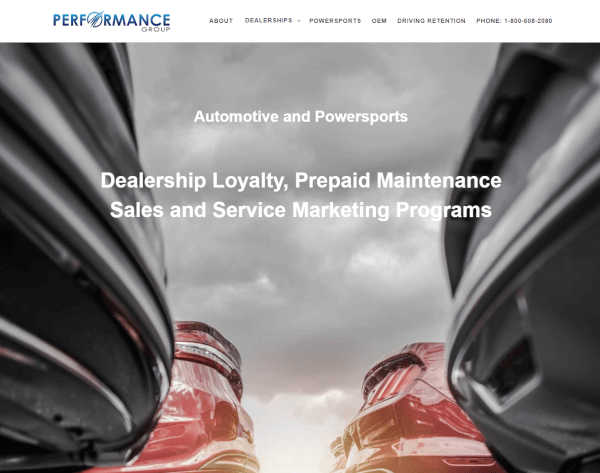 LoyaltyTrac makes it its ultimate goal to help businesses optimize their dealership performance by empowering customer engagement and retention. It is a technology-enabled marketing services company that designs and operates dealer loyalty, prepaid maintenance, service marketing, sales channel incentives, and recall management programs for different industries. This is being used by hundreds of franchise dealers to inspire dealer profitability and to enhance and maintain valuable retail customer relationships. This app features activity tracking, gift card management, loyalty program, membership and rewards management.
Goody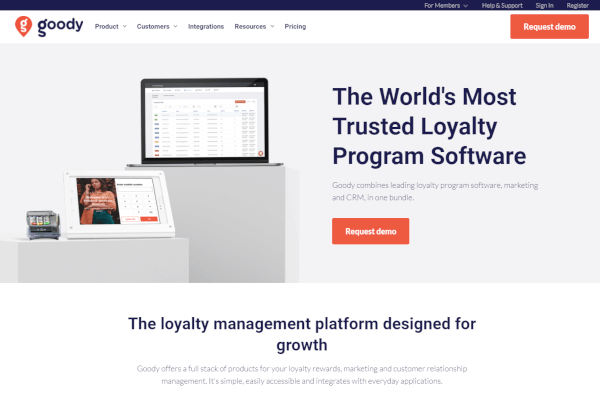 Goody offers a wide array of features to boost your loyalty rewards system, marketing and customer relationship management. Perfect for small businesses- it is simple, easily accessible and integrates with everyday applications. Having this app, gives you a fair advantage over your competitors as benefit on real-time, accurate information, delivered straight from your point of sale. This will help you greatly in making smarter loyalty marketing decisions. Here, you can create and manage your loyalty point structure and customize your rewards program. Save money on printed loyalty cards by using their feature that allows you to design digital point cards for your business and customers to easily track their rewards. Goody is a great way for customers to carry all their loyalty cards in one app. The application starts at $79 a month.
Loopy Loyalty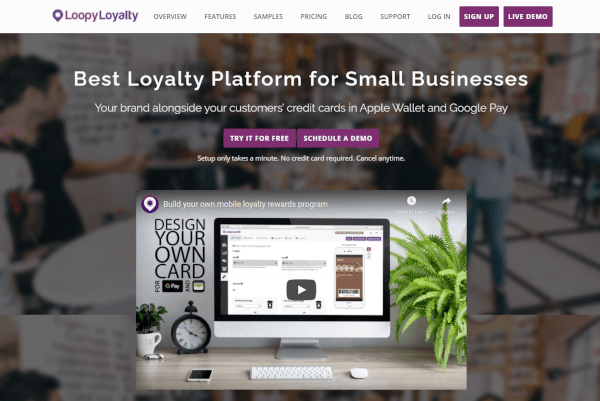 Several small to medium business owners have attested to Loopy Loyalty for its user-friendly and easy to set up interface that has helped them keep track of their loyal customers. It takes pride in its digital loyalty cards so businesses don't have to spend on printing and customers do not have to fuss about adding more clutter to their wallets. Through this app, you give your customers the ease of maintaining their loyalty with ease, convenience, variety and personalization. Remember that people use their phones at least 200 times a day. Send targeted messages straight to your customers' smartphone & lock screen - no app development required. Reward them with ease by tracking key metrics and optimizing performance to strengthen relationships and loyalty.
CandyBar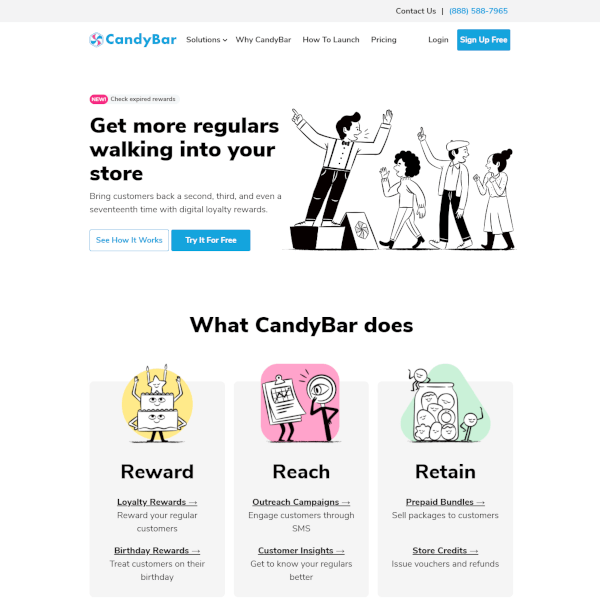 CandyBar is an easy to use rewards software program that allows owners to reward, reach and retain customers. There is an option to even send them incentives and bonuses on their birthdays to have a more personalized engagement and make them feel closer to your company. It has outreach campaigns to easily communicate with them through SMS as it also provides business owners with a database showing insights on their purchases and loyalty programs. CandyBar also facilitates selling packages to customers and issuing invoices and refunds. It is no doubt the perfect partner for your business performance.