Best retail blogs for small and medium businesses
Retail means selling goods or services directly to consumers or end-users. Modern retailers make various strategic-level decisions, including the type of store, the market to be served, the optimal product assortment, customer service, supporting services, and the store's overall market positioning. A successful retailer is one that continually improves his/her knowledge and ability to do business. We collect some blog resources for retailers; they will be useful for food and cloth businesses. 
Retail Dive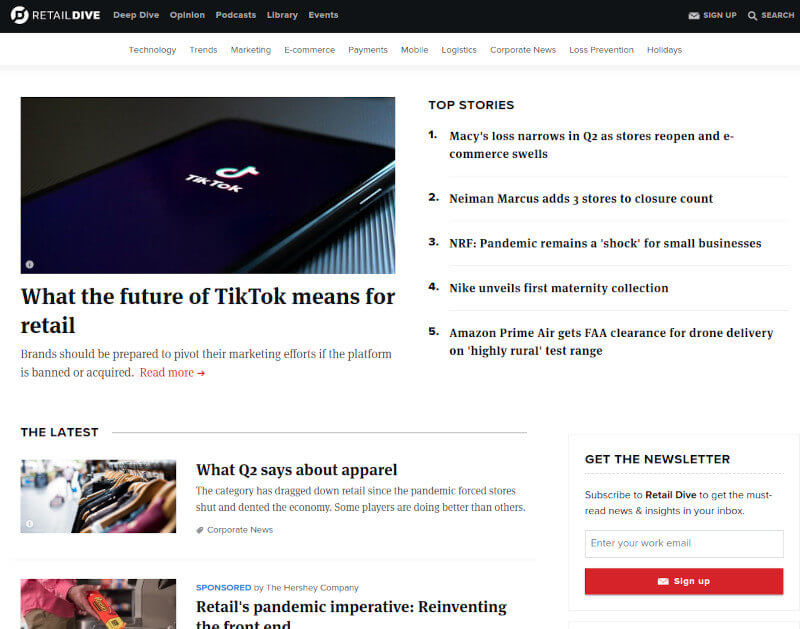 https://www.retaildive.com/
Retail Dive is operated by Industry Dive from Washington, DC, USA. Professional business journalists prepare news, trends, and insights on various retail topics, such as marketing, technology, e-commerce, payments, store operations, omnichannel, etc.

Medallion Retail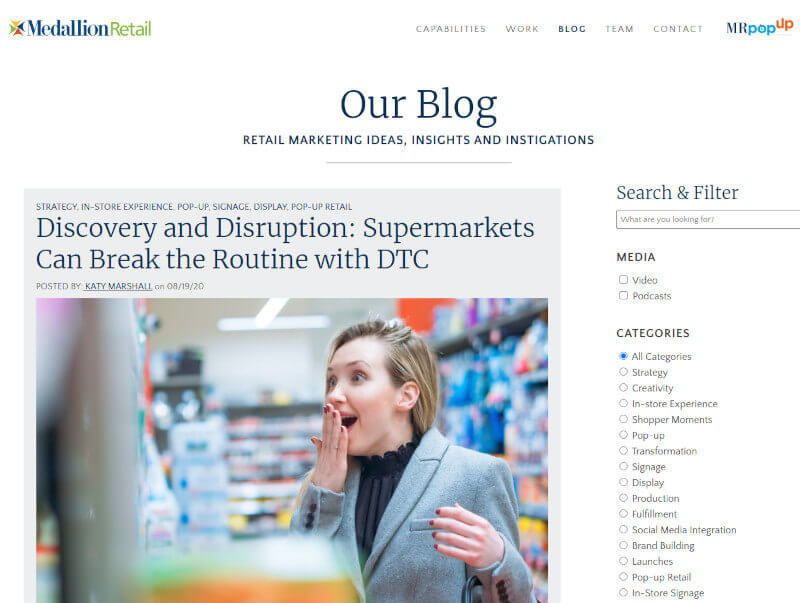 https://medallionretail.com/retail-marketing-ideas/
Medallion Retail blog states that it is about retail: marketing ideas, insights, and instigation. The blog is run by retail marketing agency Medallion Retail from New York.
Retail Doctor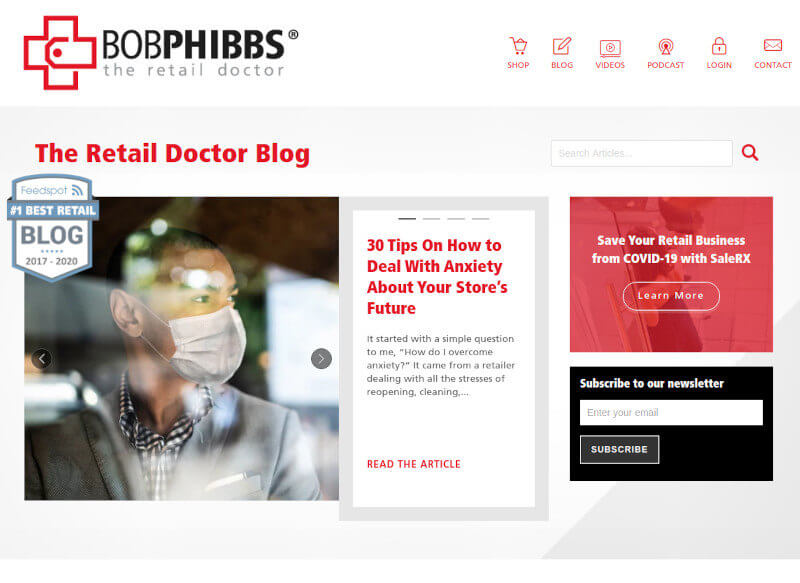 https://www.retaildoc.com/blog
The Retail Doctor Blog is run by Bob Phibbs, a retail consultant with broad experience. He writes articles about marketing, increasing sales, improving brick and mortar stores, optimizing sales teams, etc.
Forrester Retail Trends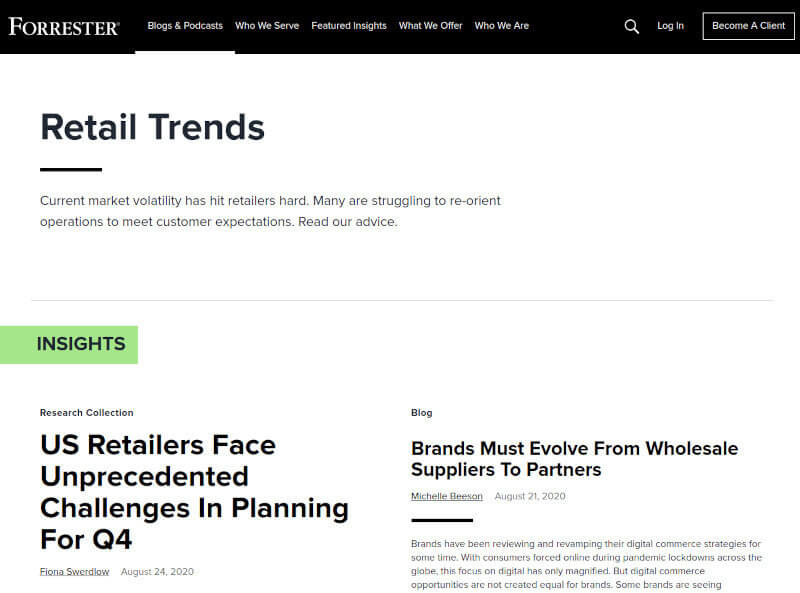 https://go.forrester.com/blogs/category/retail/
Retail Trends blog is run by market research company Forrester Research from Cambridge, USA, and sales representatives worldwide. Blog if focused on in-depth research reports, providing trends and predictions of the industry's direction.

Independent Retailer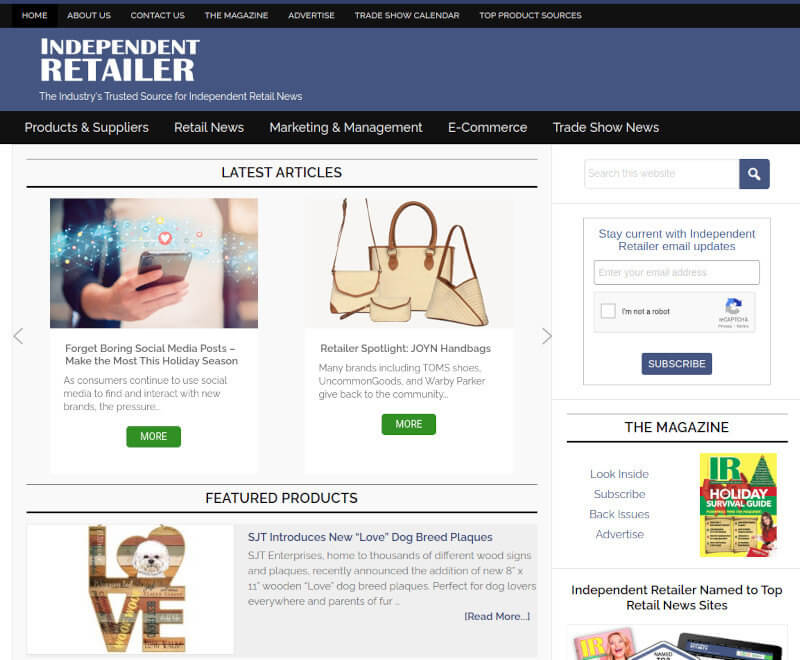 https://independentretailer.com/
Independent Retailer is a powerful news resource from the Sumner Communications company from the USA. Independent Retailer delivers news and stories targeted to retailers' everyday needs like new products, merchandise and technology trends, marketing, management, and more.

Retail Customer Experience

https://www.retailcustomerexperience.com/
Retail Customer Experience is a blog about the customers run by Networld Media Group from the USA. Retailers can gain a lot of insights on how to provide a positive experience for their customers.

National Retail Federation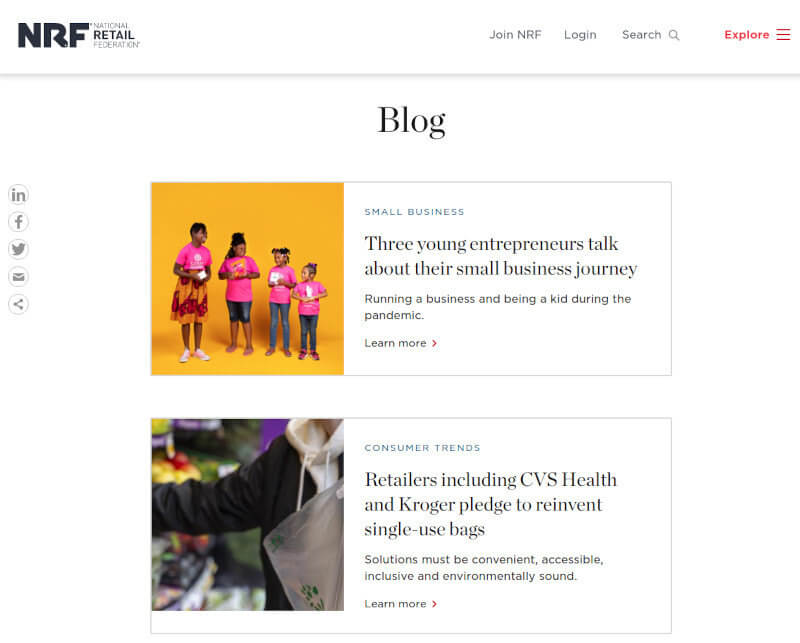 https://nrf.com/retail-insights-and-trends
Retail insights and trends blog from The National Retail Federation(NRF), the largest retail trade association in the United States.
RetailWire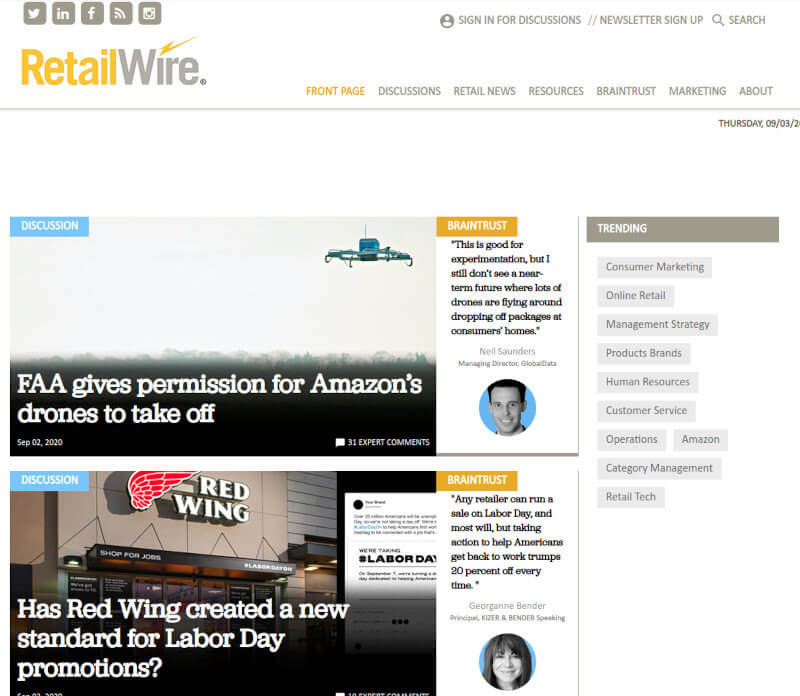 https://retailwire.com/
RetailWire is a retail news site. RetailWire has a section of business tips for retailers and a selection of editorials on the news that affects retailers.