How to develop a convenience store
Aggressive expansion of large retail chains leaves less and less market space for individual food stores. But they have undeniable competitive advantages. How to use them?
In many cities all over the world, chain supermarkets grow rapidly, and they gradually lure customers from small stores. Their "baits" are low prices, a rich assortment of goods, and more comfortable shopping conditions.
Of course, not everyone can resist the unequal struggle with the monsters of the market. Nevertheless, world practice shows that convenience stores can coexist peacefully with large shopping centers and supermarkets. After all, convenience stores or corner stores have several advantages over their larger counterparts. The most important is territorial proximity to consumers. Marketers estimate that if it takes more than 10 minutes to get to the supermarket, most people will prefer to purchase in a closer home store.
Right assortment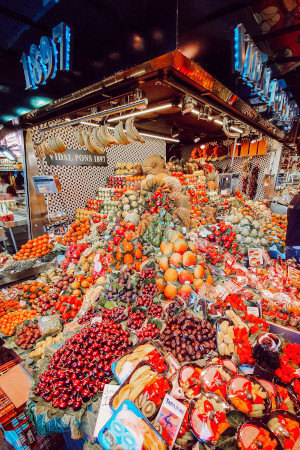 To best meet the needs of customers and make them spend more, the owner of a convenient store needs to understand who makes purchases from him and why.
The first group of customers is those who purchase something for immediate consumption. As a rule, these are young people who buy ready-made food or drinks.
The second group is those who shop in the supermarket once a week for food. These people go to convenience stores only for short-lasting products, such as bread, milk, vegetables, and fruits.
The third segment is consumers who make all their purchases near the house. Among them, there may be people who do not have cars and, so the opportunity to go to a remote supermarket arises. This group includes pensioners and intensively working men and women who do not have time for great shopping.
You have to form an assortment based on which customer group takes a more significant segment. 
There is no reason to compete with supermarkets, overloading shelves with goods. To satisfy the needs of visitors of a convenience store, present no more than three types of products of the same category in different price segments with an average assortment of about 3,000 items.
Don't strive to take away from people the joy of weekly shopping when they go around the supermarket and fill up the cart with various products. We need to allow people to make small purchases quickly. Therefore, the assortment of small stores should consist of 2500-3000 of the most popular, recognizable, and high-quality goods.
It is possible to determine what specific products consumers can't go without, by analyzing management information about sales and using questionnaires. You can ask the regular visitors to fill out a simple questionnaire for several product categories, and thank them for participating in the survey with some modest gift.
Occupying shelf space with poorly selling products is an inadmissible luxury. According to research, many people stated that they do not like to visit a convenient store just because "everything is piled up, and it is complicated to choose." In such a case, you can reduce about 30% of the assortment, and the store will only benefit from this.
A large number of poorly selling products increases the store's inventory. It leads to the need to increase storage space; working capital is frozen, some products deteriorate. Also, with too extensive of an assortment, the owners of small stores do not have the opportunity to make large-scale purchases of the same goods at a discount. Contrarily, the competent organization of the logistics process allows you to free up valuable trading space, quickly turn out money and always have fresh products on sale, which is especially appreciated by customers.
It is best to automate the process of purchasing goods entirely. Loyverse allows you to set a low stock alert for each item. Upon reaching this level, the system sends a notification to the owner's email with items that have reached a low stock value. For example, if you have 20 items of a cookie in stock and fill in the low stock field with the number 3, you will receive a notification the next day at 10 am, after the balance reaches three or less. And the functionality of the Advanced inventory allows you to go even further and automatically enter all the goods into a purchase order if their level is below a specified minimum.
Automation allows you to always maintain a stable assortment of the store, which affects the increase in customer loyalty. People must be sure that when they come to the store, they can always buy familiar products. A good option for the formation of the range for tiny convenience stores is specialization.
Do not duplicate the range of neighboring outlets. This only increases competition. If the neighboring store is "strong" in meat, then it's better not to expand the assortment of this product. Instead, get another braking position, for example, fish, which provides consumers with choices that they will not find in a supermarket or another nearby convenience store.
Time-saving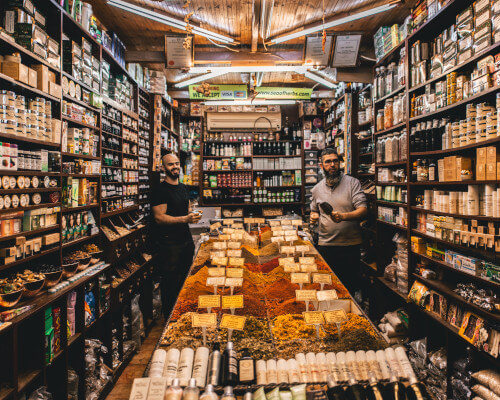 Saving purchase time is another essential factor that can be used as a competitive advantage over a supermarket. To buy one carton of milk at the supermarket, we need to make a trip from the entrance to the shelves with dairy products, make a difficult choice among 10-50 items, then pay for the purchase. For this reason, many people tend to make single purchases at a store near their home, although the prices for goods are usually 5-10% higher than in chain supermarkets.
Compare how much time people spend to make a single purchase in a small convenience store and a supermarket. This action takes, on average, 3-5 minutes. In a supermarket, it requires 2-3 times more time.
However, all these advantages may not be available if there is a queue in the corner store.
The more simple a person can make a purchase, the more willingly he or she visits the store. If the buyer is facing a complicated process of buying goods, it reduces loyalty to this store.
The most natural solution to the queue problem is to increase the number of cashiers. However, this is far from being always beneficial from an economic point of view. For example, if queues arise only for a few hours when people return from work, the store owner will still have to pay the extra cashier for the downtime.
If trading in a store is conducted through the counter, it is necessary to form the assortment in the departments so that the distribution of customers among them becomes uniform. - To do this, you can sell products in several departments. For example, juice - in the department of fruits and vegetables, milk - in the gastronomic department, etc.
The most radical way to deal with queues is to organize a self-service trade. Contrary to popular belief, a self-service scheme can be implemented even in a store with a small area. Nowadays, using modern POS systems that work on Android and iOS tablets, for example, Loyverse POS, can make the sales process easy and fast. Loyverse allows you to connect a separate barcode scanner (which is convenient if you have an influx of customers) or to use the built-in tablet camera (if you do have a small customer flow and want to save on equipment). Selling goods by scanning barcodes significantly increases the speed of customer service at convenience stores and also helps to avoid errors in entering incorrect prices.
Customer focus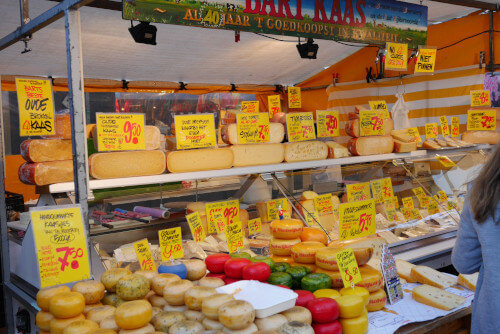 The unique competitive advantage of convenience stores, which cannot be realized in any supermarket, is a particular attitude towards the customer. Since the contingent of buyers in small stores is stable, their sellers know regular customers. And if you want, you can easily remember the preferences of each person.
As for supermarkets, it is impossible to provide an individual approach to the client there, no matter how high their level of service may be.
A person who gets into the supermarket has the feeling that he was on a well-functioning conveyor. In it, service is put on flow, while convenience stores can work with each client individually. It is essential to create good conditions for sellers: to maintain a warm atmosphere in the team, a decent level of salary. When the seller comes to work with joy, this condition is transferred to customers.
If the seller of a small store is attentive to each specific buyer, over time, a particular communication ritual may develop: "Hello! It's been a while since I last saw you here!" "For you, as usual?"
Everyone is pleased when someone recognizes you and gives you individual attention. Buying goods in such a store is psychologically more comfortable. And for such loyal customers, it becomes much more difficult to lure to some other place.
Loyverse POS also allows you to create notes on the preferences of registered customers, as well as view their history of previous purchases. It helps sellers to take care of their customers and provide them with the best service.
The store's work schedule must match the rhythm of the life of the targeted group of customers. For example, if a shop is open until 19-20 o'clock, although the nearby living people work until later, this means that those working people are automatically excluded from the number of potential visitors.
You can attract customers to the convenience store with incentives.
A loyalty system is a universal tool used by almost all large retail networks when discounts are offered to customers, participants of the system. The same can be done in a small store. Loyverse POS has a built-in loyalty system; it allows you to set the percentage that will be given to the customer's account from each purchase as a bonus. The buyer can exchange these bonuses for a discount on subsequent purchases. It motivates the buyers to return and thereby become regular customers.
You can also give customers gifts after they have made several purchases for a certain amount: a cake, a box of chocolates, etc. The gain from implementing such programs is noticeably superior to investments.
Memorable events
So, suppose that a good assortment is formed in the store: sellers are courteous, customers are served quickly, etc. What else can a store owner do to tie a customer tight?
Studies show that in residential areas, small shops can play the role of social centers. They can implement all kinds of entertainment and information programs - for example, holidays for children, evenings for senior citizens. If some exciting events regularly occur, this will attract attention.
It is convenient to remind about the store's existence and the promotions held in it on social networks, as well as through thematic mailings to regular customers. It is inexpensive, and it brings good returns.