How to optimize the work of retail store in time of crisis
No one knows how long the economic crisis will last and how deep it will be. The marginality of stores is falling because people buy only the necessities, the level of service of suppliers is falling, non-food retail sales are falling, and some stores are closing due to quarantine. Grocery stores, on the contrary, experience a more significant influx of buyers.
What to do in this situation? Just waiting out bad times will not work. Experts recommend retail to go online through exposing their product to marketplaces or creating websites, start delivery, optimize costs, negotiate discounts with tenants, analyze internal business processes and find options for more technologically advanced implementation.
Loyverse Point of Sale system and Inventory Management offers a room for improving your retail or grocery store. Stores and chain stores with an assortment of more than 1000 items will experience a significant effect when implementing the Loyverse functionality, as well as stores with smaller amounts of items will also see significant effectiveness.
Let's look at how Loyverse POS can help to optimize store business processes, save time, and make work faster.
How to control the business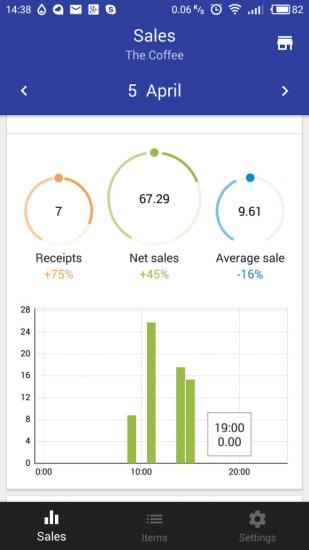 The owner of several small retail stores almost always needs to be able to remotely control the business to make decisions quickly in the face of ever-changing demand, especially if the owner manages stock and makes decisions on the assortment. How is the trade going, what is the revenue, what goods are low in stock, how are the cashiers working, etc.? The faster the owner receives the information, the more accurate the decisions will be.
The Loyverse POS Dashboard is a realtime dashboard of your business. A set of indicators of the store's performance will visually show information about the revenue, average bill, and amount of goods. You can control the operation of the store remotely from mobile devices. Usually, the owners of outlets install the application on their smartphone, allowing them to check sales at any time and anywhere to make decisions promptly.
A Loyverse POS Back Office also gives you a significant amount of various sales reports to make a complete view of your business and allows you to make settings and manage a Loyverse account.
Optimization of the supply of goods
In the current situation, you need to replenish goods quickly.
If the assortment of goods in your store is small, then replenishment is possible without programs and a computer. Still, if you already have a few hundred items for sale, it may take a long time to remember from which supplier you ordered the goods.
Advanced inventory management will always have this information at hand. There is a database of your suppliers with their contacts. You can appoint a particular supplier for each item, and, if necessary, in just a second, create a purchase order with all goods whose balances have dropped below a given level.
All this can be done remotely - at the Loyverse POS Back Office through a browser on PC or on a mobile device. Purchase orders can be sent immediately to the supplier via email or downloaded as a PDF file and sent in another way, for example, via a messenger. Such automation greatly simplifies stock management and allows you to avoid situations when you are missing sales due to stockouts.
Going online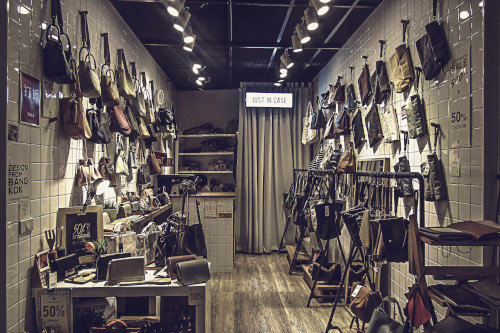 You can quickly switch to work online by placing your products in marketplaces, or by quickly creating your website. Or you can place ads on your store and at the doorways notifying customers that you accept orders for delivery by phone.
It is important here not only to receive orders but also to fulfill them. If you can't fully complete the order because a part of the ordered goods is out of stock, then the client will go to the competitor. Controlling balances and ordering products on time, and doing it quickly, is one of the main tasks of the entrepreneur in this period.
If you have not yet begun to keep a stock balance, it's time to do it. It will help not only to fulfill online orders but also to control the turnover of goods, which means to reduce costs. Maybe some products at your store have been collecting dust and just taking space on the shelves for months, and it's time to get rid of them.
You can quickly understand the picture of your best and worst selling items from the sales by looking at the sales by items report at the Back Office.
Update your assortment to the customers' needs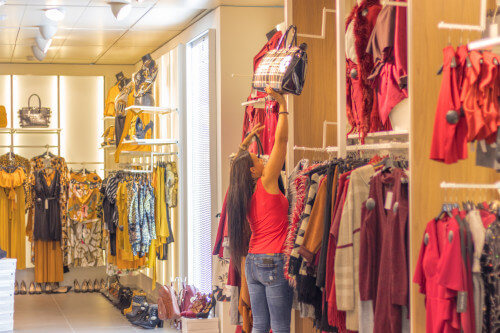 Before, shoppers usually bought something on the way to work or from work, but now most people stay at home because of quarantine, and they go shopping near their home. Customers used to buy to please themselves, but now they buy "in reserve."
Each store had a local customer market. Now, this market is rapidly redistributing and will continue changing in the future. And if you know your buyer before, now you have new buyers, with different incomes and preferences. They need to be re-examined, and you have to re-adjust your goods for new shoppers.
How does the Loyverse POS system help here? First of all, it will free up your time by speeding your stock management and stock ordering. If ordering a product "manually" takes tens of hours, then Advanced inventory management will reduce this time significantly. So you spend this saved time on the shopping floor with your customers. You can see what kind of new customers have appeared, and understand what their tastes and preferences are by talking with them. A system can analyze and determine what goods are no longer in demand, but the computer will not tell you what new products are worth introducing into the assortment. You can find it by yourself through communicating with your clients.
Inventory counting
Everything that is written above cannot be done without the order in your stock management. The system should contain the current stock values of each item in your store, and the stock numbers should be correct. If you have never done stock records, then you have to start from the inventory count of all your items. Inventory count should also be done in retail stores from time to time to correct the amount of the items.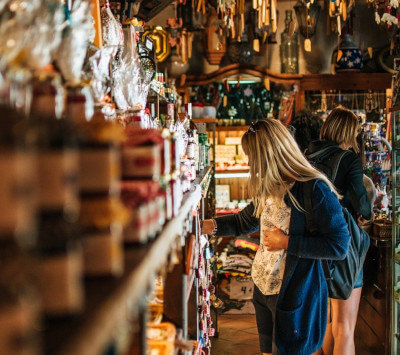 Start to use barcodes if you have not done it before. Advanced inventory allows printing labels with barcode, price, and item name. You can add barcodes to items at the Back Office. The easiest way is to export items list, add barcodes to the fields and import it back. You can make inventory count by merely scanning the goods. If some products with barcodes are not in the database yet, then you can immediately create an item's card in the list and add a name, barcode, description, and supplier.
If you already track your stock, then the inventory counting time can be significantly reduced, and losses associated with stopping the trade or distracting personnel can be avoided. Conduct a partial inventory count: check stock on only some categories of items or categories for which are identified as a loss. You need a list of items that need to be counted, and the functionality of the advanced inventory management can form a list of certain categories of items for counting.
Invest in development
If your store is closed due to quarantine, if there is no demand, and if ads and the transition to online hardly help, what should you do?
Analyze and cut costs. Find a way to allocate a part of the funds to the automation of your business. If you already use Loyverse POS, learn about its functionality in more detail. For example, you can try using advanced inventory management (you can try it out free for 14 days). Invest your time in your development. The crisis will end, and buyers will return. If you optimize your business processes, set up inventory management, learn how to analyze the assortment, and use this forced pause with benefit, then later, you will be able to attract customers faster, compete, return positions and develop further.
Thus, by using all of the advantages of the Loyverse system, it is possible to maintain and improve the condition of small and medium-sized retail businesses in a crisis.
We wish everyone to withstand this difficult time to save and develop your business. And of course, health and well-being to you and your loved ones!