The story of KAEME or how to create a new cosmetics brand in Ghana
"KAEME" meaning "remember me", is a Ghanaian-based cosmetics company started in 2016 that specializes in providing shea butter soufflés, black soaps, African-print toiletry bags, and handmade soy candles. At the peak of the COVID-19 pandemic in 2020, they were featured on the CNN Voices of the Pandemic series. We sat down with Freda Obeng-Ampofo, founder of KAEME to discuss their experience so far.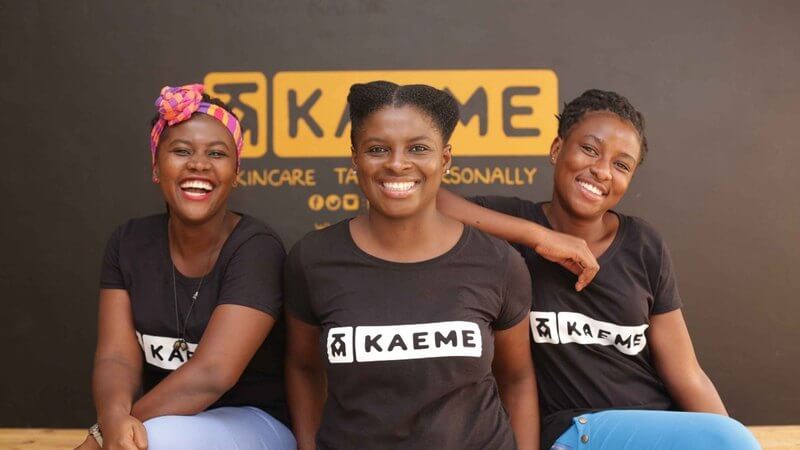 What was the motivation behind you starting KAEME?
I have traveled all over the world and used all sorts of cosmetic products. Several years ago, I noticed that some of the high-end brands use shea butter in their products. They talked a lot about how the shea butter is from Ghana, but I also realized at the time that there were no global Ghanaian cosmetic brands. So, one of KAEME's goals was to take Ghana to the world.
In addition, there was a gap in the market for upper- and middle-class clients who sought a strong skincare brand to call their own. There were lower-class market segments who easily got what they needed simply by visiting local markets, but a certain niche did not necessarily want to do that; they wanted a luxury shea butter experience. We identified this need and provided a great alternative.
Lastly, and very important and dear to my heart is this: we have excellent shea butter and black soap in Ghana, but they are very hard to apply to the skin in raw form. Those who know how good they are still go ahead to use them, but they still find them a bit pungent. We saw that as a problem in society, and one of our goals was to provide a unique solution. Essentially, we took local raw materials that are very rich for the skin nutrient-wise and turned them into luxury products that are easy to apply and make you feel and smell good.

What can you say is the response of Ghanaians to your product, given that they could go to the markets and get it in its raw form as you mentioned?
Ghanaians love our product. In fact, I can say Ghanaians are fascinated with our product. They love it, and they support us, mainly because they know what shea butter looks like in its raw form. So, to know shea butter and to see KAEME transform it to what it is, it's almost unbelievable for a lot of Ghanaians. They see the brand as something worth patronizing because they see us innovating with the local products that we have. We've definitely received a lot of support from Ghanaians, which I really appreciate because of course, you can make it global, but it's really wonderful to be loved at home as well.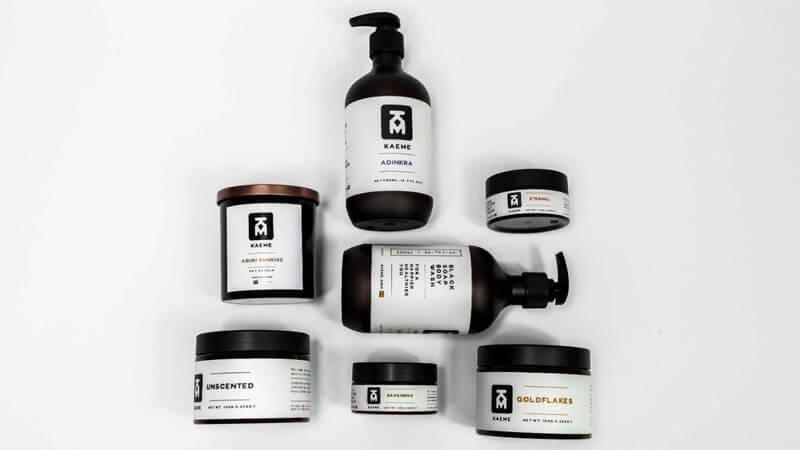 Where do you get most of your customers from?
A lot of Ghanaians come to our physical store to shop. We love that because they meet a member of the KAEME team in person and get to try all our products before making a purchase, even if they already know what they want. We also have a website that makes it easier for the world to shop from us 24/7. We get a lot of orders from our website, mostly international ones. A lot of our customers outside Ghana are diasporans and they always recommend our products to each other, which is something we truly appreciate. As a result, we've gotten orders from Google, BET, Facebook, Pinterest, and other global corporations.

For your business, how do you define customer support?
Every single customer leaves happy. We make sure of this by training everyone in our supply chain to ensure that any customer that encounters them experiences excellent customer service because that is the customer experience standard we have set for ourselves. What is so special about KAEME is that we do take pride in doing this. So, we understand what it means and we're very happy to do it.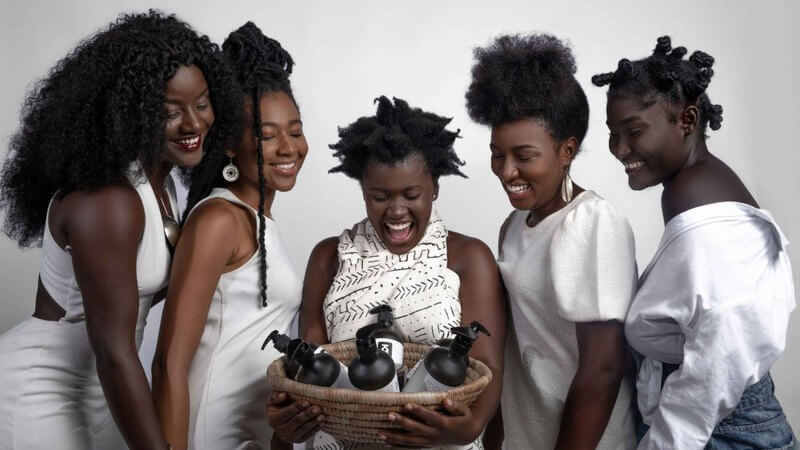 How was the 2020 COVID lockdown period for your business? What were the challenges you faced and how did you manage to overcome them?
We had to shut down for a few months for the safety of my employees. During that period, we urged them to stay home and continued to pay them even though there was no income. We would receive orders but because international borders were closed, there were exorbitant costs associated with fulfilling them. One of the things we did was to start to engage our customers online, not so much about sales but really just to check in on them. For some reason, CNN discovered our story, featured us in an article and on a live show which aired globally. As a result, our website crashed because we received lots of traffic and orders from old and new customers practically overnight!
We were very fortunate; the pandemic bred a CNN feature and so came a lot of UN features as well. Even though we're still going through it, we're still committed to delivering excellence and quality customer service.

How did you find Loyverse and how has it helped your business?
It was actually a pretty lucky find. At the time, I was looking for a POS system and considering other brands. A colleague in the tech industry happened to mention, "Oh, why don't you try this platform? It seems to have worked for a few clients in Nigeria, and Nigeria is pretty close to Ghana so if it's working for them, it could work for you." There was no initial financial investment which meant we could try and see if it could work for us. However, with the other solutions we were considering, we had to pay without knowing whether any of them was a good fit.
Right now, I don't mind paying for Loyverse because I know what it can deliver and I know what it does for my business.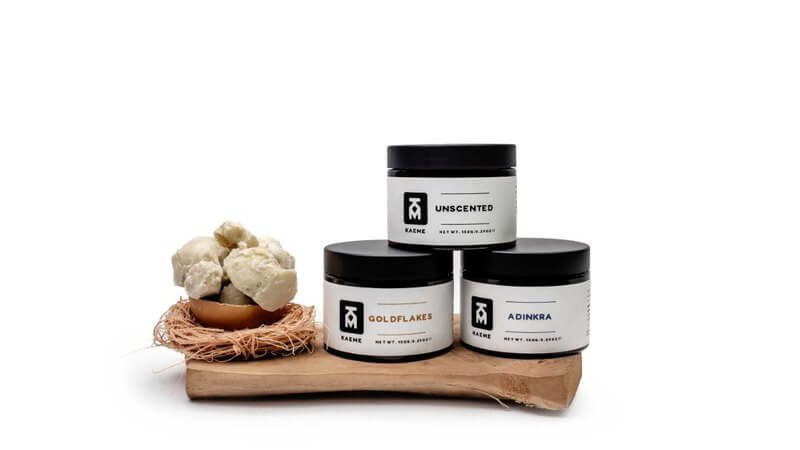 What features did you find most useful for your Business?
My personal favorite is that whether or not I am in the office, I can access updates on sales and see exactly what was bought; what's up, what's down, and what our customers are patronizing. This gives me a clear idea of the direction business is going and it helps me make decisions. As KAEME's founder, that's my favorite part because I can easily look at these features from a strategic perspective to guide the business.
Have you tried any of our integrations yet?
Not yet but I would love to integrate with Zoho Books and Mailchimp

We have integrations with them available via our connectors partners.
I'll be very happy to try that out. I would really love to stay with Loyverse and I have no plans of moving.

Speaking of plans for the future, what do you see your business in the future?
Going forward, we want to keep investing in our marketing and brand visibility and more importantly, continue to do all the good things that are making us a global brand. That's really our goal for the next few years. We're continuing to tweak our brand visibility and looking to be one of the best there is.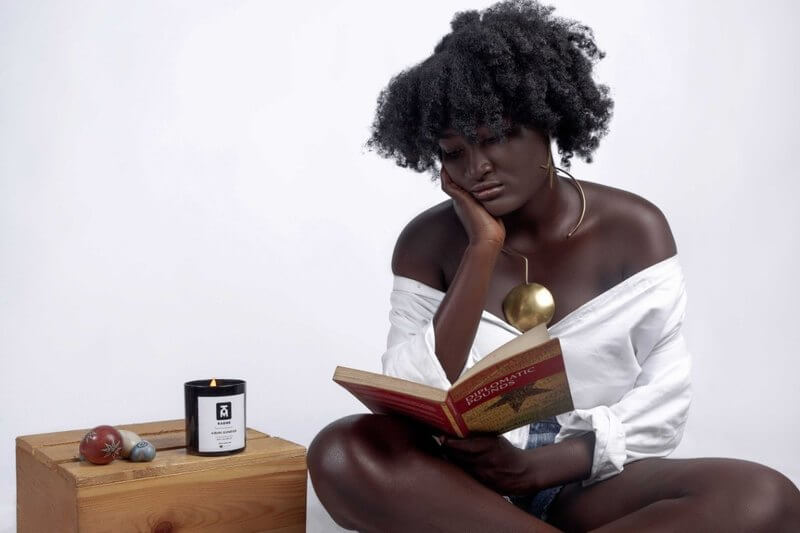 If you had advice for someone that's just starting out their own brand, their own business, what would that advice be?
Firstly, focus, go ahead and start. Don't worry about the fact that you don't have a million bucks to start. Don't worry about the fact that your product is not perfect right now. Just focus on what it is you're trying to do and focus on what makes it special. Tune out all the noise and narrow in on your niche: that is really what makes you stand out.
Anything is possible and you don't need a million bucks to really be a successful company.

Is there anything you would like to tell Loyverse team?
Thank you so much for making it possible for small businesses to have access to a product like Loyverse to help sustain our businesses. We're very thankful, I should say at least I am, and we will try and continue to support you as much as we can. We're grateful to your diverse team for what you do and we're looking forward to a long-term partnership.
I'm sure our team will be really glad to hear about your experience and your words of encouragement. Thank you!