Top 21 Global Coffee Events
Growing up in England with South African connections, my first taste buds became distinctly acquainted with first roibos and then black tea. It was only as a late teenager that I decided I could overcome the bitter taste I had taught myself meticulously to avoid and finally learn to appreciate what has become the 2nd most traded commodity in the world- only bested by crude oil. It's also only beaten by water as a popular beverage! Only water…
Coffee is an undeniable phenomenon from the bottom to the top of every stratum on every continent. Yes, that includes Antarctica. Appreciating this, we at Loyverse POS for coffee shops have conjured up this globe-touring blog in search of the top 21 global coffee events that lure in fanatics like moths to a blazing coffee bean…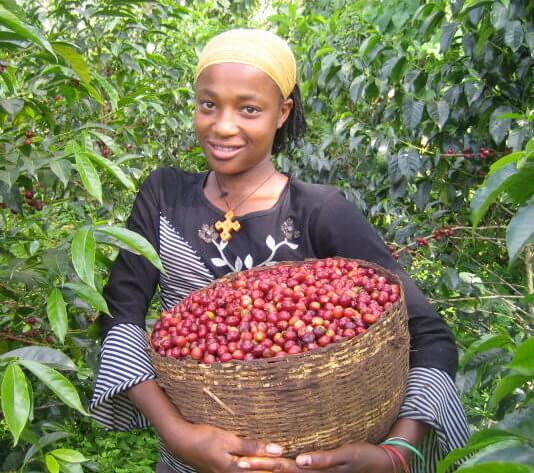 Africa
African Fine Coffee Conference and Exhibition
15-17th February 2017
The Millennium Hall, Addis Ababa, Ethiopia
Great commendation must go to AFCA for consistently raising the bar over the last decade to create a truly global coffee event in search of coffee's origin. In 2017, two thousand regional and international coffee roasters, traders, producers, professionals and connoisseurs will be united under one roof following an agenda of international and regionally acclaimed speakers, coffee field visits and recreational activities including a personalized match-making service for business networking.
"we had people from Japan, USA, Europe, Africa, South America… so people here have shared what is happening around the globe in terms of coffee business."
Harrison B. Kalua
AFCA Chairman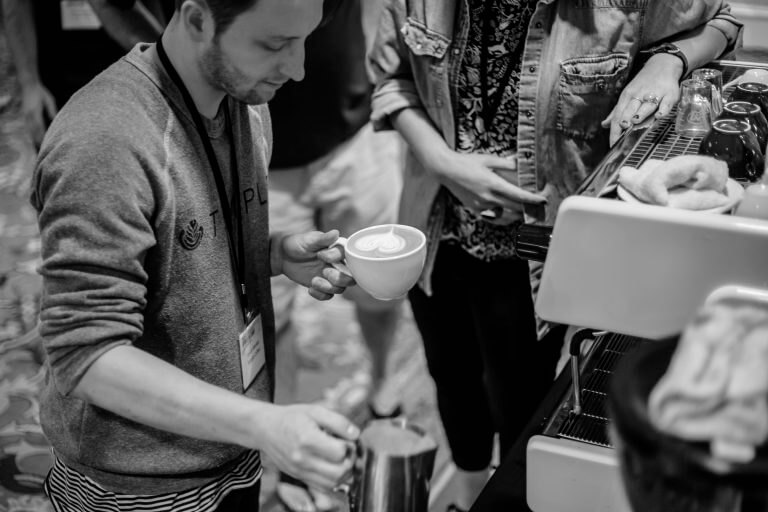 November 27th – December 3rd 2016
Nairobi Hotel
This SCAA wildcard has to make the top 21 simply because it is the original coffee experience. Picture yourself visiting farms, mills, lions and café's around Kenya. One of those was a stretch of my imagination. This action packed once in a lifetime experience also includes time-well-spent at the Nairobi Coffee Exchange and the Kenyan National Barista Championship finals.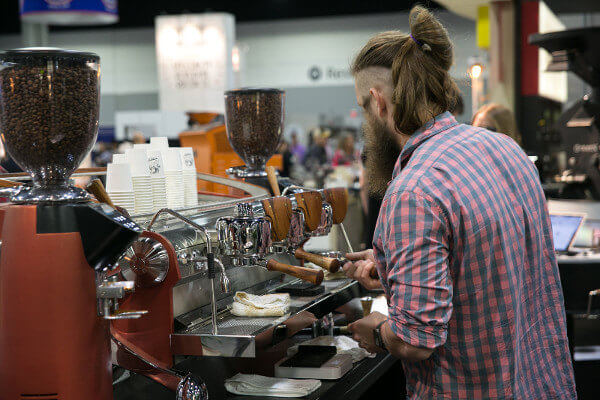 USA
21st-23rd April 2017
Washington State Convention Center, WA
The best roasters & retailers, food and beverage service professionals and plain-old coffee enthusiasts worldwide have already internally committed to this highly regarded event for many years to come simply because it provides everyone with everything… even tea… SCAA continues to develop this event as the core of the global coffee trade igniting a coffee passion in even the most trepid attendees.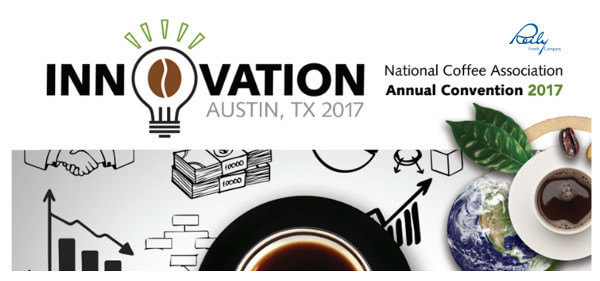 March 23rd-25th 2017
JW Marriott, Austin, TX
Get to know your bean in more depth than you previously thought possible at the coffee event with the most critical analysis of the trade. Suited for the more intellectually-minded among the brown beverage community, come to this event with your thinking hat firmly fastened.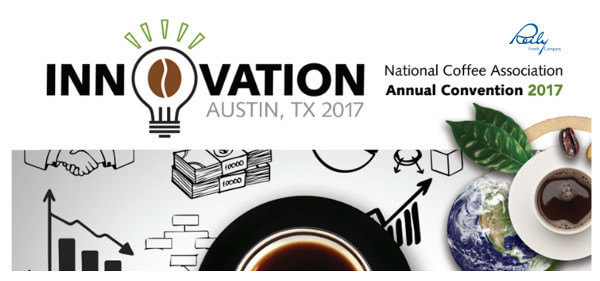 21st-23rd April 2017
Washington State Convention Center, WA
The best roasters & retailers, food and beverage service professionals and plain-old coffee enthusiasts worldwide have already internally committed to this highly regarded event for many years to come simply because it provides everyone with everything… even tea… SCAA continues to develop this event as the core of the global coffee trade igniting a coffee passion in even the most trepid attendees.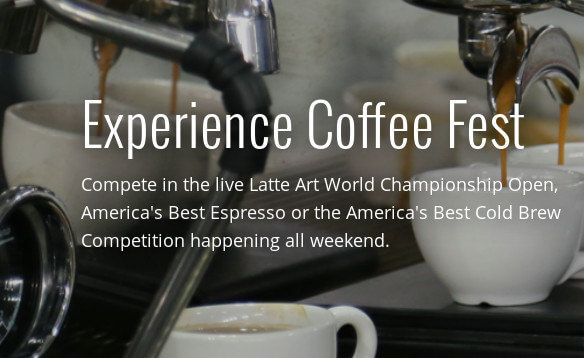 Coffee Fest 2017
March 17-19th : Music City Center, Nashville
June 9-11th : Navy Pier, Chicago
October 13-15th : Oregon Convention Center, Portland
Since 1992 Coffee Fest has grown into an ultra-relevant and highly regarded tri-annual show due to the layers of value that each attendee, exhibitor and sponsor identifies with upon leaving. Many come to the iconic festival to secure new business. They leave with new and diverse clients, inspired ideas and renewed energy to revolutionize innovation itself.

CoffeeCon 2017
January 27-28th: Seattle Center Armory | February 24-26th : The Reef, LA
May 13-14th: Metropolitan Pavilion, NYC | October 6-8th : Revel Fulton Market, Chicago
CoffeeCon is extravagant. I would give it the title of the quirkiest coffee conference around. The 2016 fest included sessions on cold-brew methods, coffee-tasting (you read it right- learn to savor every mouthful like a pro) and dynamic discussions on the future of coffee. If you're a fashionista, open for experiments, chilled yet passionate, social genius or just general pioneer type, this coffee event is for you.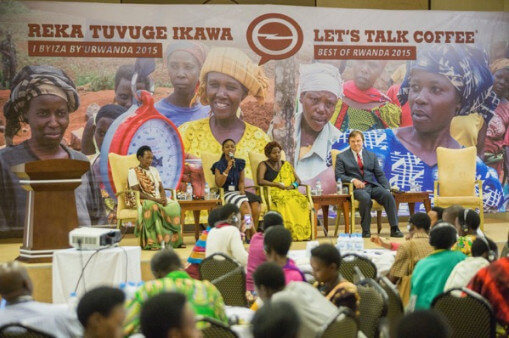 Let's Talk Coffee
2017 Dates TBA
Puerto Vallarta, Mexico
Prepare your sombrero and sun screen as you tour agave fields, tequila distilleries and coffee farms. Mexicans are passionate about their relationships, meaning that networking at this espectáculo more than just exchanging business cards.

Expoespeciales
Oct 2017
Bogota, Colombia (Precise time and venue TBA)
The largest specialty coffee event in Latin America will certainly leave you in awe, providing a platform for emerging trends to skydive from the Andés to the rest of the planet. With key coffee academics and high-level barista's salsa-dancing the line-up, it's no wonder that last year's event attracted 13,800 to observe the region's cocoa, spice and nuts which provided 37.3% of all coffee exports in 2015.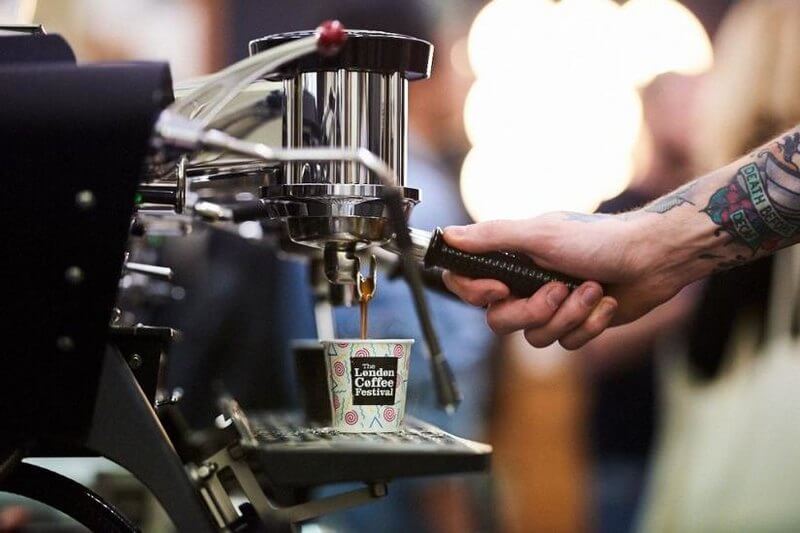 Europe
6-9th April 2017
Old Truman Brewery, Brick Lane, London
LCF's reputation has gone from coffee scene fresher to one of the most exhilarating and modern sets in the industry. To give you just a sip of the overall creativity the UK's top coffee event is displaying, head to the the awesome latté and coffee related art competitions and masterclasses!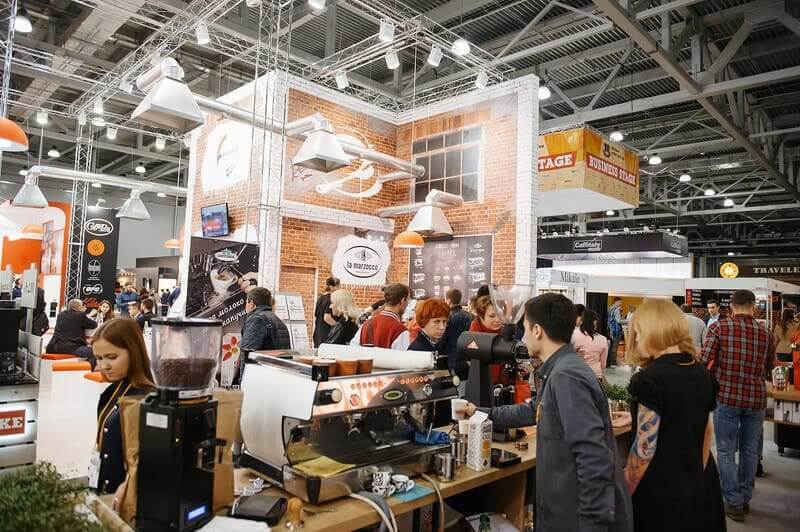 Moscow Coffee and Tea Festival
17-20th October 2016
Showcasing in Moscow will be a diverse array of coffee machines, alternative brewing methods, coffee grinders & roasters, tea brewing equipment and new packaging methods. With such a broad spectrum, all will feel welcome browsing the 35,000 square meter exhibition hall.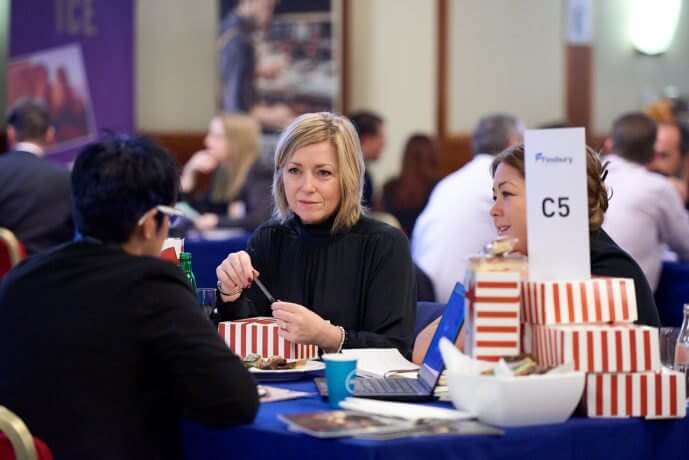 21st-23rd November 2016
The Hilton Budapest Hotel
Now in its ninth year, the ECS has become the most high-profile event for top executives from across the coffee shop, food-to-go and food service landscape, offering a combination of cutting edge insights and unparalleled networking opportunities. The event boasts the ideal format to foster new business development opportunities.

World of Coffee
Hungexpo, Budapest
13-15th June 2017
Budapest certainly isn't lacking in brown bean events this year as it also hosts SCAE's most prestigious event, featuring an interactive exhibition with over 200 of the world's most innovative coffee industry suppliers, three full days of thrilling competitions, inspiring symposiums, seminars and educational workshops.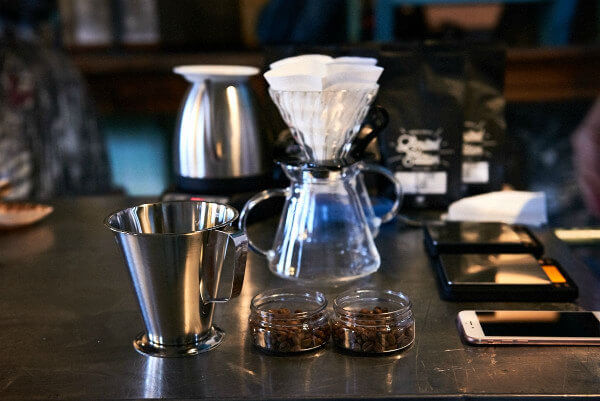 10-12th March 2017
Westergasfabriek, Amsterdam
Amsterdam is becoming a key hub for coffee collab, setting itself apart with insightful coffee-science sessions "the lab" and "Università del Caffè". Also on the line-up are top baristas from Europe's best espresso bars, many of the most hip products in the industry and an enjoyable lively atmosphere, full of art, music and above all – coffee.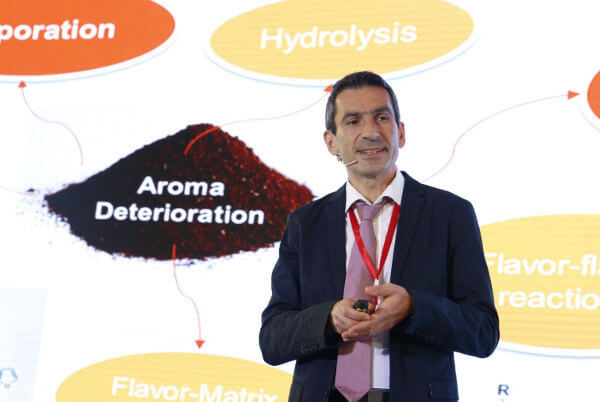 International Conference on Coffee Science
Location TBA
2018
The 27th ASIC will create a high-level platform for scientists, producers, traders, officials and consumers in the field of coffee science to further academic communication on promising new developments and potential future directions for coffee research.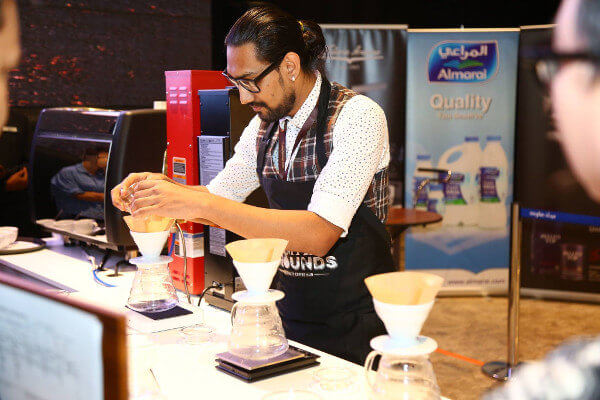 International Coffee and Tea Festival
2nd-4th November 2017
The Meydan Gallery, Dubai
As of now, this is the only internationally recognized coffee event in the Middle East. Coffee in this region is flourishing, proving instrumental to the worldwide industry as the boiling pot of Eastern and Western ideas. When harmony is established between these two cultural spheres, coffee lovers will passionately rejoice with their taste buds tingled like never before.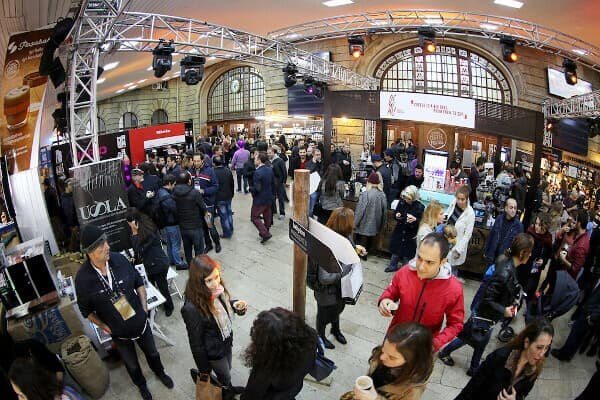 2017 Dates TBA
The ICF will brings full gusto of the third wave of coffee trends to every level of coffee enthusiast. The first wave was marketing, the second focused on the 'pleasure of coffee' and the third wave is more about discovering coffee origins in order to enhance the quality and culture as a whole.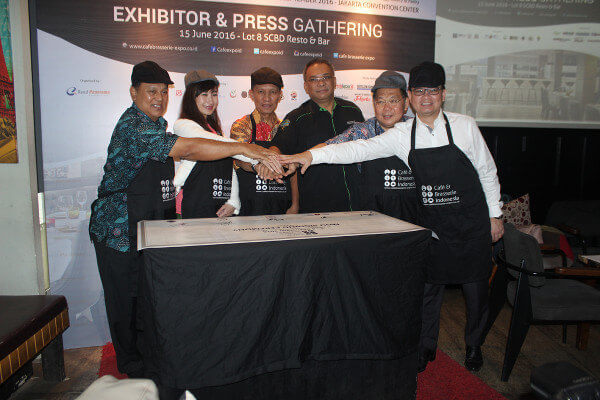 Cafe and Brasserie Indonesia
8-10th September 2017
Jakarta Convention Center
The Indonesian coffee history stretches back thousands of years and that root shows in this event which provides an awesome rendezvous for you to connect, display and market directly to your targeted audiences; be it brasserie & café owners, investors and the industry professionals or to the over 10,000 attending café lovers.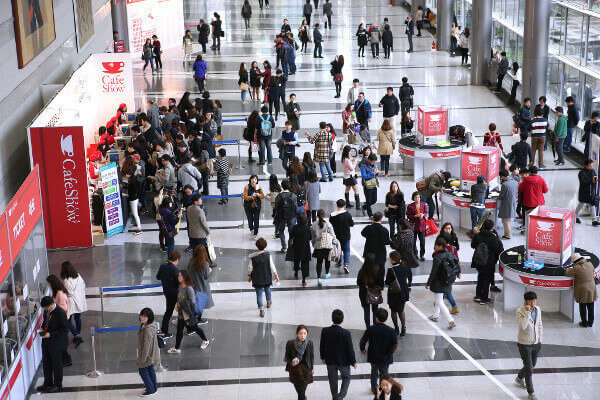 9-12th November 2017
Coex, Seoul
Running into it's 15th year, "Asia's no.1 Coffee Event", has diverse exhibitions and sessions covering more café related terms than I could come up with on the spot. Here's some of the topics.. take a deep breath: Coffee (naturally), Tea, Bakery, Dessert, Ice-cream, Chocolate, Beverage, Raw Material, Machine & Equipment, Interior, Franchise & Start-up, Kitchen Appliances, Food Service Industry. Wow. Oh, and I can't miss out that SCS hosts this year's world barista championships!

3-5th March 2017
Khudiram Anushilan Kendra, Kolkata
DescriptionBenchmark-setting top of the range product launches will create a buzz around Calcutta as we enter the new year. With visitors anticipated from over 100+cities internationally, there can't be many better places to do your beverage networking than this momentum-building event as it prepares for it's 6th, and most magnificent year to date.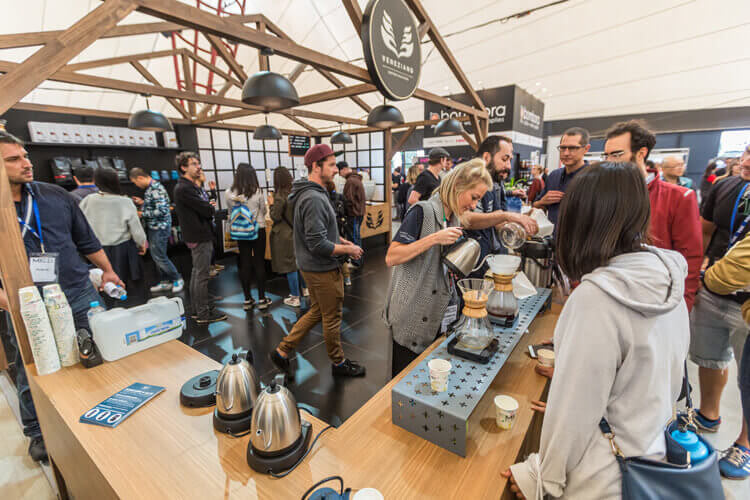 Oceania
Melbourne International Coffee Expo
30th March- 1st April 2017
Melbourne Showgrounds
Though with a relatively short 6-year history, MICE has quickly risen to become the largest dedicated coffee event in the southern hemisphere. It's a world-level industry must with so many unique sessions such as Origin Alley and Roasters Alley which beg the question: "Where will you be on the 30th March?", because if you truly love coffee and you're not giving birth, getting married or attending a funeral, you should book your tickets now.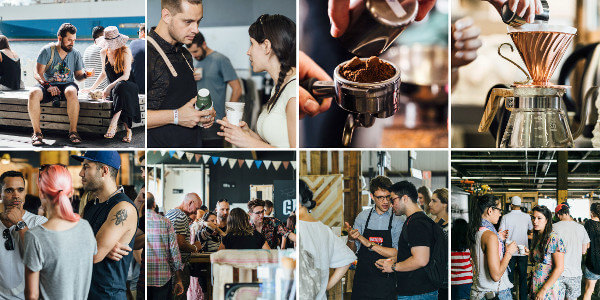 Auckland Coffee Festival
4th March 2017
Shed 10, Auckland, NZ
ACF once again celebrates our love affair with the beautiful little bean. Paying homage to New Zealand's vibrant coffee scene with an eclectic mix of coffee, food & music is one of the cutest festivals in the coffee sector.
So there you have it! The top 21 Global coffee events for all eyes to see. I hope there's at least one event whispering in your ear; luring you to run, sail or fly across city, continent or globe. I wish you utmost success in your caffeinated adventures. If you have any feedback, or have another event in mind that could make the list, give me a shout in the comments!
If you're a café owner, make sure you check out our cafe POS app to optimize your coffee shop adventures.