Top influencers in the small and medium business

Let us start with a short history of the influencer concept. Even though the word influencer was officially introduced in the English dictionary just last year in May 2019, the concept can be traced back to a much earlier time. One of the first records about a business collaboration with an influencer is back to 1760, when a potter, by the name of Wedgwood, made a tea set for the Queen of England. Since the monarchy were the influencers of their time, Wedgwood's decision to market his brand as goods with a royal seal of approval allowed it to have the luxury status the brand still enjoys today.
Nowadays, with the development of technology and social media, everyone can share and receive recommendations or reviews instantly, as well as have the power to cultivate their followers and influence it.
What is an influencer?
The word influencer refers to a person or group with certain knowledge, experience, and results in a particular industry, topic area, or segment. More than this, such individuals gain many followers through social media, with whom they developed trustful relationships.
In business, influencers can affect others' buying decisions based on their authority and relationship with their audience. 
How is that possible? For instance, a brand that is looking for a way to fulfill its marketing goal may collaborate with influencers within its similar industry so that the influencers can share their brand on their blog or their social media sites.

Why are influencers needed?
Statistics given by Forbes show that advertisements made by companies influence only 1% of millennials, and instead, most of the people focus their attention on the authenticity of the products/services itself. This means that people nowadays tend to trust what is mentioned or reviewed by those who used or experienced it or follow so-called influencers, rather than its own advertisement.
Influencers have an engaged and loyal audience because they have built trust amongst their followers. 
Businesses understand how important trust is for people, and to build and expand trustful relationships with customers; it may take a lot of time. Therefore, by working with influencers, they aim to increase their lest level with the audience and reach a larger number of target customers in a shorter time.
There are various categories of influencers according to the size of your business (small, medium, or large) or depending on the level of their influence (celebrities, bloggers/publishers, fans of your business, family members). Even though celebrities have the biggest number of followers, this doesn't mean they have a very engaged audience. That's why, while choosing a suitable influencer to collaborate with your business, you need to consider the influencer's audience and its engagement in your business area.
Let us become more familiar with the influencers' work by taking a look at the top B2B influencers! 
Bob Phibbs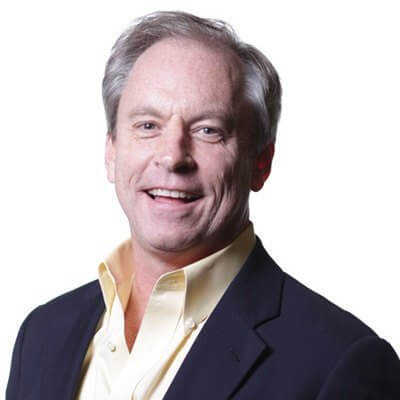 Recognized as one of the top retail influencers of 2018, Bob Phibbs has over 30 years of business experience as a corporate officer, franchisor, and entrepreneur. He is internationally appreciated for his work as a business strategist, customer service expert, sales coach, marketing mentor, author of three books, and motivational business speaker. In an era when online sales become more and more popular, Bob works as the so-called Retail Doctor, encouraging the sales team to improve the client's approach focusing on consumer experience and bringing an increase in sales results of 20-50%.
Bob Phibbs the world's leading expert on brick-and-mortar retailers. Clients like Bernina, Brother, Caesars Palace, Hunter Douglas, Lego, Omega, Hearts on Fire, Husqvarna, Vera Bradley, Yamaha - those are just a handful of the thousands of big and small brands who trust Bob Phibbs to motivate and train their sales team and increase their company sales.
Ann Handley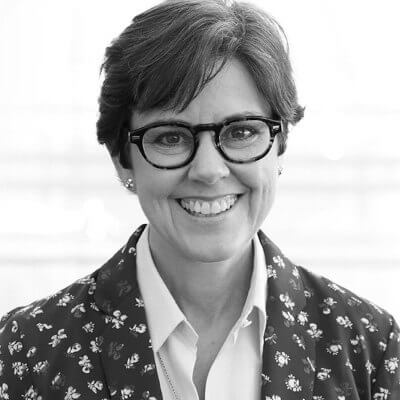 Responsible for the content of MarketingProfs, successful bloggers, and very active on social media sites, Ann Handly became one of the top influencers in digital marketing. Forbes recognizes her as  "The Most Influential Women in Social Media" and one of the "Top 20 Female Bloggers". She is also the author of the best-selling books, namely, "Everybody Writes" and "Content Rules."
Jay Bayer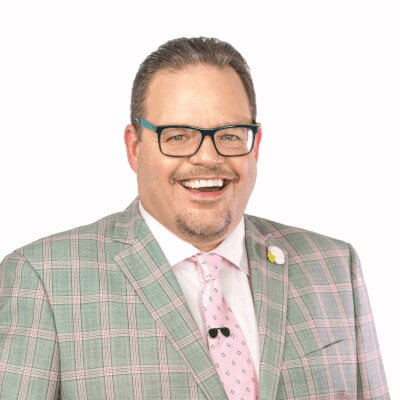 As president of the consultancy and media company Convince & Convert, Jay Bayer guides businesses in marketing strategies. He has consulted over 700 top global brands, including Johnson & Johnson, Nike, IBM, and even worked with the United Nations. As a speaker, he is a member of the Professional Speakers Hall of Fame and the Word of Mouth Marketing Hall of Fame. His Convince & Convert blog is recognized by the Content Marketing Institute as the number 1 Content Marketing Blog in the World.
Seth Godin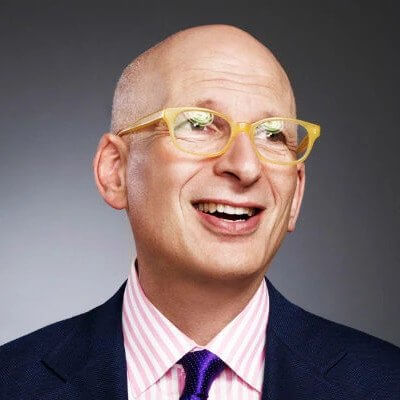 Seth's blog is the largest blog on the internet, with seven thousand posts over the past 20 years and over one million readers. Seth Godin is also the author of 19 bestsellers related to marketing and marketing practices. He is the founder of "altMBA,"  an online leadership and management workshop where they are participated by more than 4,500 people from more than 70 countries worldwide. The "Marketing Seminar" is another educational program created by Seth, where more than 10,000 marketers participated. Through social media activity, he connects his followers to his latest Seth's Blog posts.

Rand Fishkin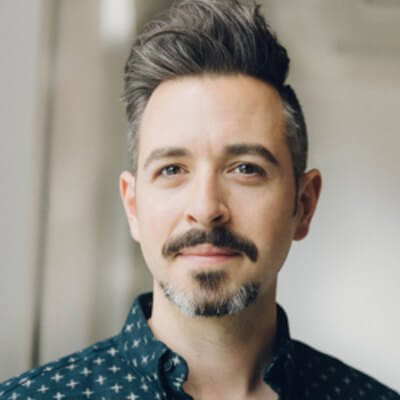 Rand Fishkin is cofounder of the company SEO Moz that focuses on search engine optimization (SEO). Rand considers that SEO is "one of the least understood and least transparent aspects of great marketing" and invests in order to simplify SEO for everyone through the company's software, education, and community. Moz became one of the leading SEO tools on the market. Rand's two books on SEO and his SEO Moz blog became recognized widely in the field. Besides this, he is the co-founder of SparkToro that can find what (and who) your audience reads, listens to, watches, follows, shares, and talks about online. This app gives insight into the preferences and habits of your business audience.
Joe Pulizzi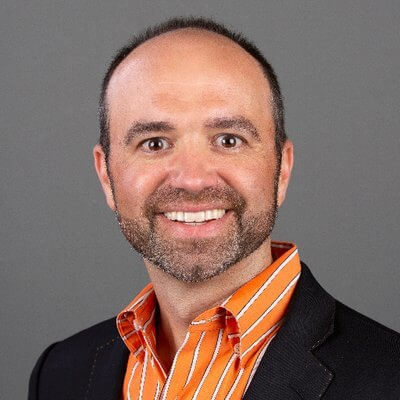 In 2001 Joe Pulizzi invented the term "content marketing" and later in 2011 founded the Content Marketing Institute (CMI). Joe is an entrepreneur, speaker, and author on content marketing, who believes that there is a better way for brands to market than how they've done it in the past. CMI is the greatest online resource for all the things that are related to content marketing. In this way, Joe has established himself as the top influencer on effective content creation. Joe Pulizzi is also considered a bestseller author with Corona Marketing, Killing Marketing, Content Inc., and Epic Content Marketing.
Adam Grant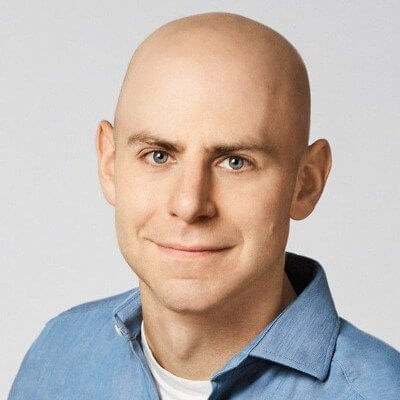 He is a top professor, an organizational psychologist, and author of 4 New York Times bestselling books that have sold millions of copies and been translated into 35 languages: Give and Take, Originals, Option B, and Power Moves. Adam is recognized as one of the world's ten most influential management thinkers. His TED talks on original thinkers and givers and takers have been viewed more than 20 million times. Adam's speaking and consulting clients include Google, the NBA, Bridgewater, and the Gates Foundation. On social media, he has more than 3 million followers. 
Dave Gerhardt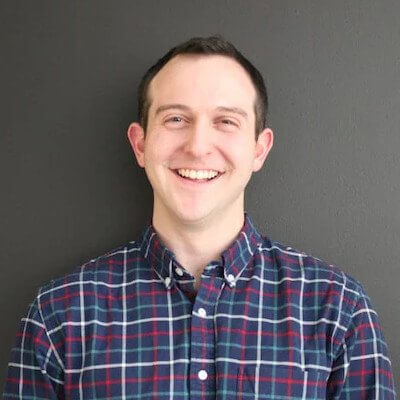 Dave Gerhardt is one of the leading brand builders in the B2B market today. Before, he did marketing for Drift and helped to create one of the fastest-growing SaaS companies in history. Now he works as CMO for Shopify's number one app, Privy. Dave created the Patreon marketing group, a solution for creators and artists who can get paid by fans/patrons for extra content and exclusive access. At the moment, Patreon is the solution for over 200,000 creators supported by more than 6 million patrons. Dave is also an author, and his Conversational Marketing book was one of Amazon's top 20 business books, and it was number one in the marketing & sales genres. 

Houston Golden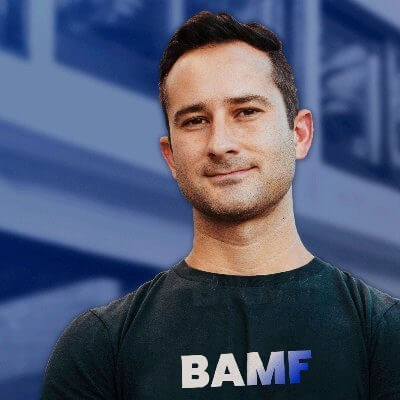 Houston Golden is considered the "#1 LinkedIn Marketer". As Co-Founder and CEO of the digital agency BAMF Media. He has led growth teams and marketing campaigns for companies including Pioneer, Mindvalley, TEDx, and Volcom, and other global brands. 
Ryan Deiss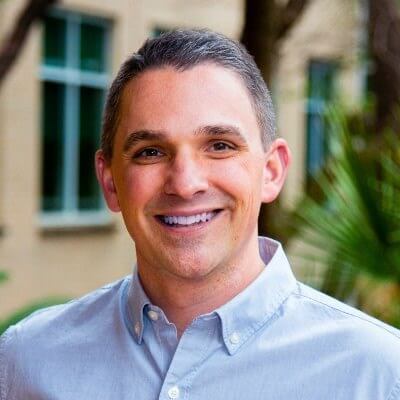 Ryan Deiss is an entrepreneur, author, and investor. He is the Founder and CEO of The Scalable Company (Scalable.co), DigitalMarketer.com, Recess.io. His company, DigitalMarketer, is the leading provider of digital marketing training and certifications. Its community has over 15,000 paid members and over half a million subscribers. Ryan is also the founder and host of the Traffic & Conversion Summit, the largest digital marketing conversion conference in North America.
Lilach Bullock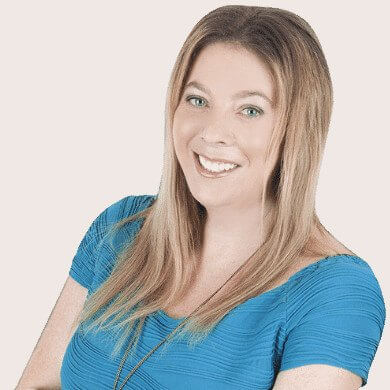 As one of the digital marketing authorities, Lilach Bullock is very active across social media, where she links her blog posts related to digital marketing and SEO tips. She is recognized by Forbes Top 20 Women Social Media Influencers. Lilach was also named the #1 Digital Marketer by Career Experts and the Social Influencer of Europe by Oracle. 
Conclusion
This list of influencers might be filled with many other people's names with great results in helping other businesses grow. As long as the number of influencers is constantly increasing, they bring a lot of valuable information, tips, and hints to improve, so every merchant can gain a lot for his/her business.
How about you? Have you ever worked with any influencers to promote your business? Who else do you think could be called the influencer for small and medium enterprises?